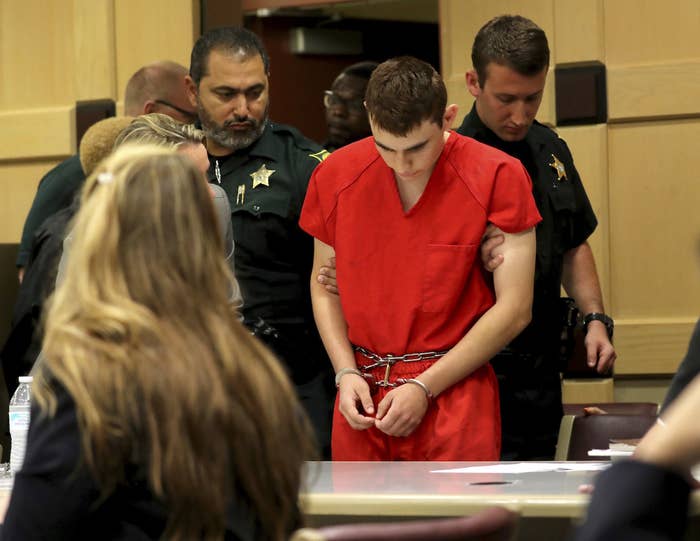 A woman who was close to the man charged with killing 17 people at a Florida high school warned the FBI a month before the attack that he was amassing guns, making threats on social media, and was "going to explode."
In a transcript obtained by the New York Times, the unidentified woman told the FBI chilling details about the apparent downward spiral of Nikolas Cruz, including posts on Instagram of dead animals and her concern about him "getting into a school and just shooting the place up."
"I just want someone to know about this so they can look into it," the caller said. "If they think it's something worth going into, fine. If not, um, I just know I have a clear conscious if he takes off and, and just starts shooting places up."

Weeks after the call was made, authorities say Cruz used an AR-15 to kill 17 students and staff members at his former school, Marjory Stoneman Douglas High in Parkland, Florida.
The FBI has said that it dropped the ball on following up on the Jan. 5 tip, which was not sent to a Miami field office for follow-up.
The transcript revealed for the first time the details the tipster provided to the FBI about Cruz's behavior.
"He's only 18, but he's got the mental capacity of a 12- to a 14-year-old," the caller said. "I'm afraid this is so — something's gonna happen because he doesn't have the mental capacity. He can't. He's so outraged if someone talks to him about certain things. And he pulled a rifle on his mother before she had, uh, passed away."
The call to the FBI was not the only warning law enforcement officials received about Cruz. In September, a YouTube vlogger reached out to the FBI regarding a message left in one of his videos: "Im going to be a professional school shooter"
The Broward County Sheriff's Office, which was called to his home multiple times over the years, was also contacted on two occasions by callers who warned Cruz was a potential school shooter.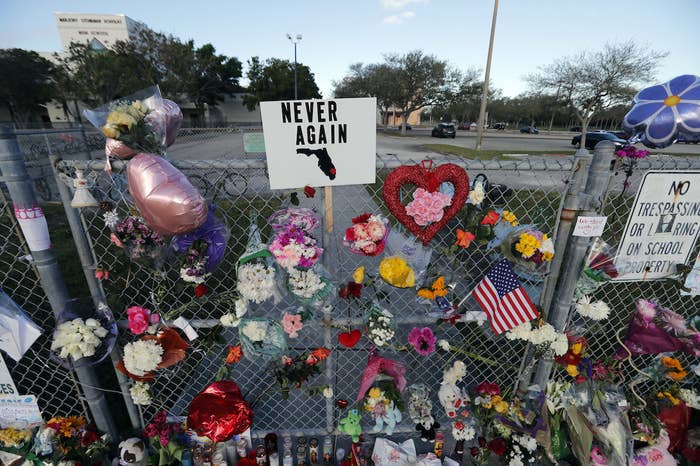 Not only did the January caller to the FBI warn about violent behavior, but she said she was specifically concerned about Cruz shooting students at his former school.
"He's [been] thrown out [of] all these schools because he would pick up a chair and just throw it at somebody, a teacher or a student because he didn't like the way they were talking to him," she said. "I just think about you know, [him] getting into a school and just shooting the place up."
Her main concern, according to the transcript, were pictures and threats Cruz posted on multiple Instagram accounts, including weapons and dead animals that he would cut open.
"If you go into his Instagram pages, you'll see all the guns," she said. "On the Instagram he said, 'I want to kill people.'"
The caller referred to Cruz as being confused, sometimes dressing up "like a ninja or a-a-a- ISIS guy."
"Tell you how confused he is, he's got the Make America Great Again hat on," she said about one of his Instagram posts. "And his face is all covered with a scarf."
She also alleged that he was using money from his deceased adopted mother's account to buy ammunition and weapons.

"He took the money out, the social security money out, and he took it and he bought all these rifles and ammunition and he posted pictures of them on the Instragram," the caller said, adding that Cruz was expected to receive money after his adopted mother's death. "The main concern is also when he gets his $25,000, he's not going to give it to this man to invest. He's going to buy guns."
The unidentified woman added she had called local police in the past, and that she felt she needed to contact someone about Cruz and his social media posts.
"I didn't know whether to call you or Homeland Security or who, but like, like I said, um, when you look into this, you can make the decision as to whether you want to go further or not," she said, according to the transcript. "I just want to, you know, get it off my chest in case something does happen and I do believe something's going to happen."