These "Carrots" Were Used To Smuggle Half A Million Dollars Worth Of Pot Into The U.S.
Not the fresh produce you expected.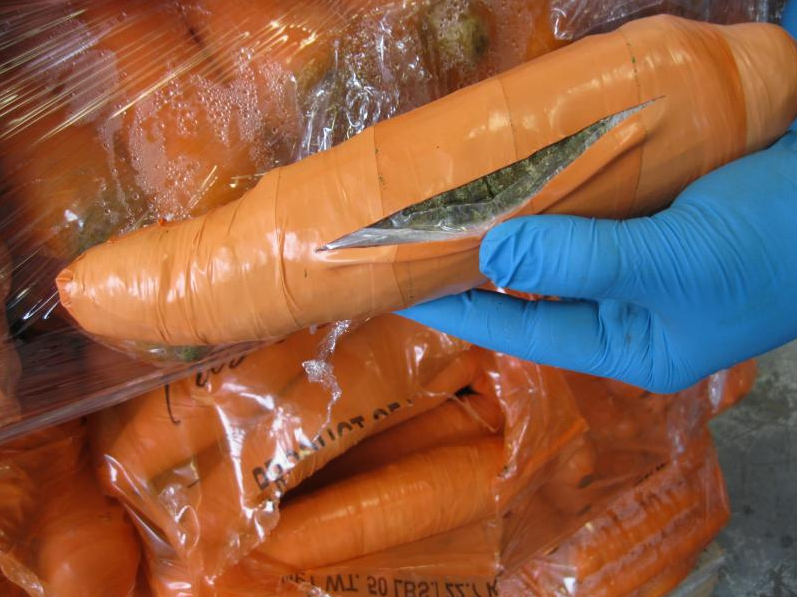 More than 2,800 packages of what looked like carrots headed to the U.S. turned out to be a guise for nearly half a million dollars worth of pot, authorities said.
The false carrots were seized at the Pharr International Bridge in Texas on Sunday, where a tractor trailer was carrying what appeared to be a fresh shipment of carrots from Mexico.
Officers with U.S. Customs and Border Protection stopped the trailer and a canine team helped search the cargo.
"Once again, drug smuggling organizations have demonstrated their creativity in attempting to smuggle large quantities of narcotics across the U.S./Mexico border," said Port Director Efrain Solis Jr. of the Hidalgo/Pharr/Anzalduas Port of Entry in a written statement.
Officers found 2,493 pounds of marijuana sealed inside of the "carrots," which is believed to have a street value of $499,000, according to the statement.
In all, more than 2,817 carrot-shaped packages were confiscated.