Rupert Murdoch Ignites Firestorm With "Real Black President" Tweet
The media mogul caused a firestorm on social media Wednesday after posting on Twitter: "What about a real black president who can properly address the racial divide?" On Thursday, he apologized.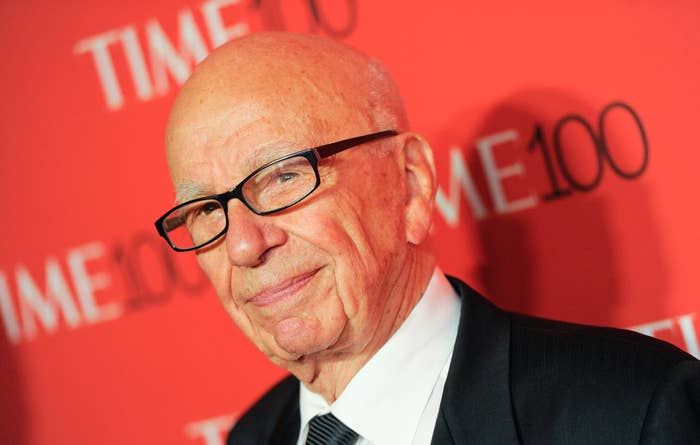 Rupert Murdoch, the powerful media mogul and chief executive of 21st Century Fox, set off a social media firestorm Wednesday when he appeared to tweet support for Republican presidential candidate Ben Carson as "a real black president."
Murdoch has been publicly supportive of Carson, especially on social media.
On Tuesday, Murdoch urged his followers on Twitter to catch Carson's interview on Fox News' The Kelly File, and last week said "pundits keep underestimating Ben Carson."
But it was his latest comment that prompted a wave of responses — and plenty of backlash — from those who took his tweet as questioning President Obama's credentials as a black leader.
Wednesday night, however, was not the first time Murdoch has publicly questioned Obama's racial identity.
A month earlier, drawing comparisons between Carson and Obama once again, he referenced the president's "white upbringing."
The response was swift after Wednesday's comment.
A spokesperson for 21st Century Fox declined to comment on Murdoch's tweet on Wednesday.
On Thursday morning, Murdoch tweeted an apology: