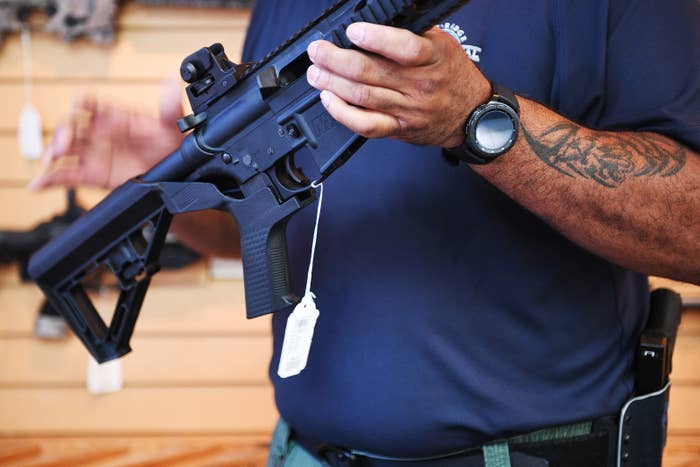 Two major US retailers have pulled "bump stocks" off their virtual and physical shelves this week after a gunman used the devices in Las Vegas to modify his weapons to fire nearly as fast as automatic weapons.
The attack on Sunday, which left 58 people dead and more than 480 wounded, is the worst mass shooting in modern US history and has prompted widespread scrutiny of the "bump stocks," which transform a rifle to act like an illegal automatic weapon.
Walmart pulled the bump stocks off its online retail site this week, and on Friday, Cabela's confirmed to BuzzFeed News it was pulling the devices off the shelves of their 80-plus stores across the US.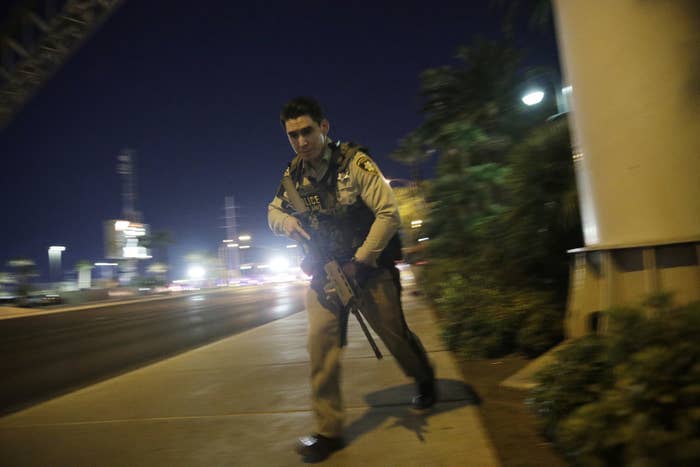 "Like all Americans, we are shocked and deeply saddened by the horrific tragedy in Las Vegas," Cabela's said in a statement, adding that they understand that the right to bear arms comes with "profound responsibilities, including the safe handling, secure storage and lawful use of firearms at all times."

In a statement to BuzzFeed News, a Walmart spokesperson said the company pulled bump stocks off its online retail site because they were a prohibited item all along and should have not have been made available.
The spokesperson did not specify when or how it identified bump stocks were being sold on its online platform.
Walmart does not sell "bump stocks" at its stores.
"These items, which were sold by third party sellers on our online marketplace, violated our prohibited items policy and never should have been sold on our site," the statement read.
Cabela's, however, drew a direct link to the mass shooting Sunday, as well what had become a national call from Democrats, some Republicans, and even the National Rifle Association to review the legality of the devices.
The retailer began pulling them off the shelves Tuesday.
"We agree with the National Rifle Association and others that the sale of such devices should be subject to additional regulations," Cabela's said in a statement.
Bass Pro Shops, which purchased the Cabela's chain earlier this year, said it had not been selling bump stocks.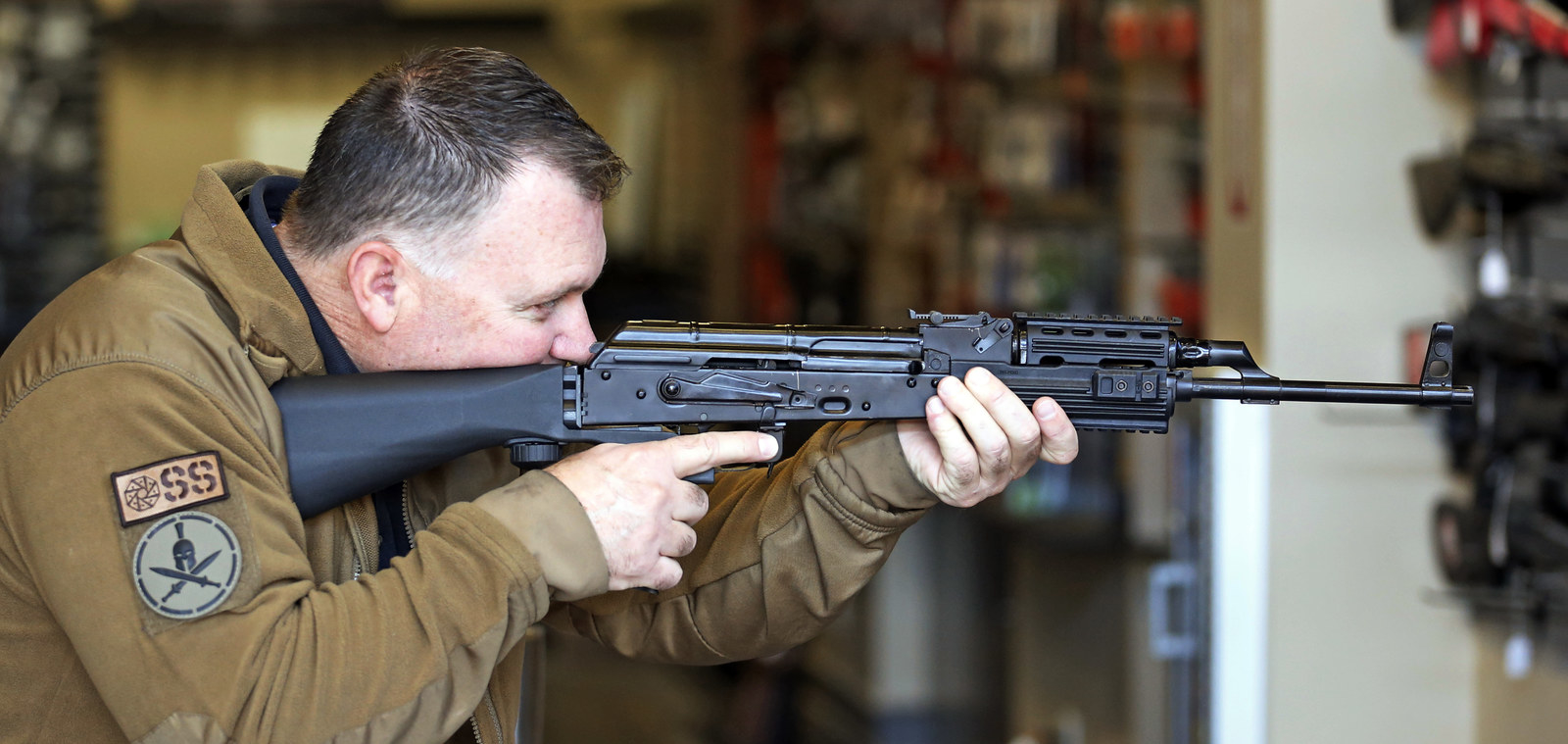 Despite the response from some big retailers, there were signs that demand for the device, which began selling at a large scale at gun retailers back in 2010, has spiked days after the Las Vegas shooting.
Online retailers reviewed by BuzzFeed News this week showed they were out of stock.
And one of the primary makers of bump stocks, Slide Fire Solutions, stated on its website it was no longer taking new orders so that it could fulfill existing commitments.
Another manufacturer, Bump Fire Solutions, reported that their website crashed Tuesday because of high traffic.

"Due to extremely high demands, we have temporarily stopped taking orders to better ensure customer service," the company posted on its website.
Slide Fire Solutions and Bump Fire Solutions did not return multiple requests for comment.