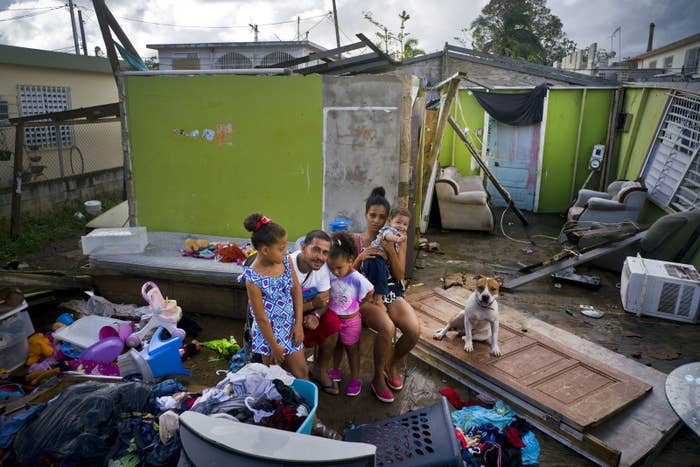 The director of Puerto Rico's emergency management agency has resigned in the wake of Hurricane Maria as the US territory continues to struggle to restore basic services to millions of residents nearly two months later.

Abner Gómez, director of the Puerto Rico State Agency for Emergency and Disaster Management, also known as PREMA, submitted his resignation Friday, according to a statement from the Puerto Rico's governor's office. The resignation was submitted to the island's director of public safety, Hector Pesquera.
Last week, Puerto Rico newspaper El Nuevo Dia reported Gómez was allowed to go on a two-week vacation in October while many on the island remained without basic services including water and electricity.
Nearly two months after Hurricane Maria slammed Puerto Rico, the island is still struggling to restore electricity to residents and officials are facing questions about a lucrative energy contract awarded to a tiny two-person Montana-based company.
As of Friday, 60% of the island still did not have electricity and more than 20% did not have water, according to the island's energy utility.
In a statement issued by Puerto Rico Governor Ricardo Rosselló's office, Gómez suggested his resignation was issued so that the island's new director of public safety, Pesquera, could appoint a new team. Pesquera was appointed to his position in April.
"After the new Director of Public Safety took office, and after the passage of this catastrophic atmospheric phenomenon, it has been assigned to you, as director of public safety, the obligation to administer the agency," Gómez is quoted in the statement. "In the face of the situation, and in oder to give you the necessary space for you to choose a team that responds to you and enjoys your complete confidence, I am handing you my resignation."
According to El Nuevo Dia, Gómez's vacation was approved by Pesquera.
In the statement, Rosselló thanked Gómez for his professionalism and thanked him for his work during the response to the hurricane.
Gómez and officials at Puerto Rico's Emergency and Disaster Management Agency could not be immediately reached for comment.
The resignation came after government officials said Wednesday the number of deaths in Puerto Rico rose sharply in the days after Hurricane Maria made landfall, though they declined to give a cause for the spike in the death rate.
In September, 472 more people died on the island than the same month last year, officials said.