Plane Carrying Brazilian Soccer Team Skipped Refuel Stop Before Deadly Crash
A representative for the airline that owns the plane said the pilot decided to fly directly to Medellín instead of making a refueling stop in Bogotá.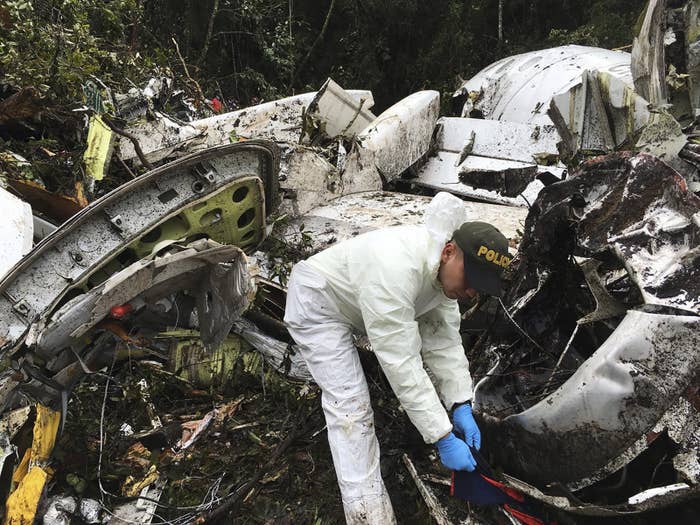 The passenger jet that crashed in Colombia on Monday, killing 71 people onboard, was supposed to stop and refuel in Bogotá, a representative for the airline said, but the pilot decided to make the trip on a single haul.
The pilot's decision turned out to be a fatal mistake as the aircraft ran out of fuel and crashed into the Andes eight miles away from the airport, killing all but six passengers who survived the deadly crash.
The flight took off from Santa Cruz, Bolivia, and was carrying members of Brazil's Chapecoense soccer team, which was scheduled to participate in the Copa Sudamerica finals in Medellín, Colombia.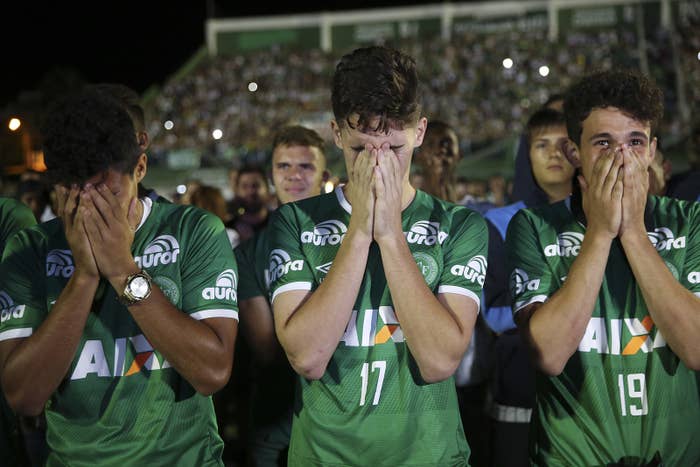 The aircraft was scheduled to land and refuel in Bogotá, but the pilot thought he had enough fuel for the trip, Gustavo Vargas, a representative for the airline LaMia told Pagina Siete, a Bolivian newspaper.

Instead, the pilot radioed to Medellín's international airport from eight miles away, stating that he was out of fuel and was experiencing "total electric failure" in the aircraft, according to leaked recordings of air traffic communications.
"The pilot made the decision not to enter (Bogotá airport) because he thought he had enough fuel," Vargas told Pagina Siete. "We're talking about a pilot with a lot of experience who did his training in Switzerland."
Vargas said the plane was an Avro RJ85, which, according to airliners.net, has a maximum range of about 1,900 miles on a full tank, or just over 1,300 miles with a maximum payload.
"We have to investigate why he made the determination to go directly to Medellín," Vargas said.