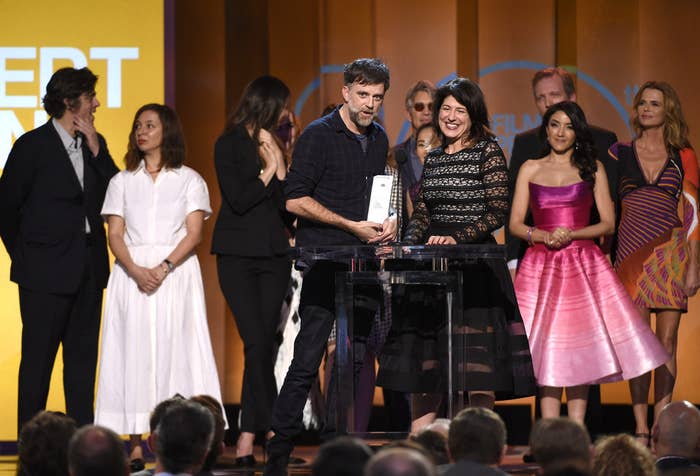 Paul Thomas Anderson took a sudden jab at American Airlines during the Independent Spirit Awards Saturday, warning the audience, "Don't fly American Airlines."
The crowd gasped and laughed at what seemed like an awkward moment during the award show, according to a BuzzFeed News reporter in the audience, since American Airlines is one of the premier sponsors for the Indie Spirit Awards.
An American Airlines spokesperson told The Hollywood Reporter the whole thing had been a joke.
Anderson, the spokesperson said, stopped by the company's booth after the speech and said he had been joking.
That sentiment was repeated by Foxcatcher director Bennett Miller, who during his acceptance speech a bit later said he was reading a statement from Anderson that read: "I said some bad things. I feel bad. I was trying to exhibit my independent spirit, and I thought if I wore a flannel shirt and said a bad word, you would love me more. My apologies to American Airlines. It was actually United."
In the end, there may be no hard feelings between the airline and the popular director.
American Airlines posted this picture shortly after the quip.