Cubs Clobber Indians, Forcing A Do-Or-Die Game 7 Of The World Series
The Chicago Cubs fought back Tuesday, beating the Indians 9-3 in Game 6 of the World Series, and forcing a final showdown in Cleveland.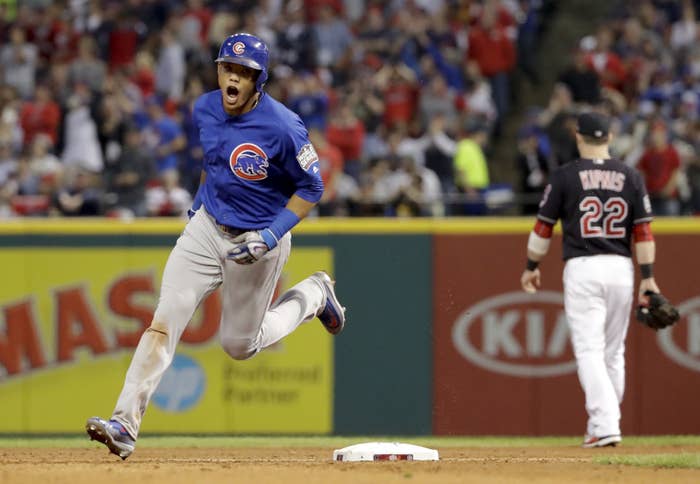 The Chicago Cubs clawed their way back from the improbable and beat the Cleveland Indians Tuesday in enemy territory, forcing a final Game 7 showdown of the World Series.
Only five other teams in more than 100 years have done what the Cubs are trying to accomplish — come back to win the Major League Baseball title after falling behind 3-1 in the series.
The Cubs seemed determined to force a do-or-die Game 7, hitting a grand slam and two homeruns to put nine runs in the scoreboard - the most they've scored in the entire series.
But if they are to accomplish the feat, Chicago will have to do it in the Indians' home turf of Progressive Field Wednesday night.

The Cubs got off to an early start in the first inning with third-baseman Kris Bryant hitting a solo homer with two outs.
The Cubs kept up the assault, scoring two more runs when the Indians' outfield let a pop fly fall in right-center field.
Chicago then took command of the scoreboard in the third, when shortstop Addison Russell hit a grand slam, giving Chicago a 7-0 lead.
The Indians hit back with runs in the fourth and fifth, but were unable to catch up.

Cubs' first baseman Anthony Rizzo put the game just out of reach for the Indians, hitting a two-run homer in the eighth for Chicago's 9-3 victory.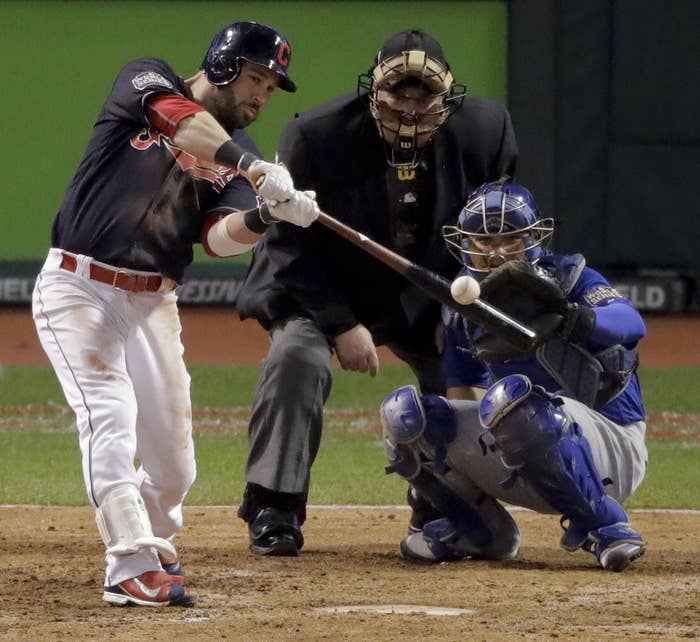 It's been decades since either team has been able to bring a championship title home: the Indians last won the World Series in 1948; the Cubs in 1908.
Whoever wins, they will have to wait one more game before claiming the title.

Although the Cubs led the league with 103 wins during the regular season, the Indians' bullpen seemed to hold the upper hand for most of the series, keeping Chicago scoreless twice.
The last time a team successfully came back from a 3-1 deficit was in 1985, when the Kansas City Royals won the last three games of the series against the St. Louis Cardinals to clench the title.
Now the Cubs are fighting to become the sixth to accomplish the feat.
Game 7 starts at 8 p.m. Eastern Time Wednesday.