Officials: Border Patrol Agent Harassed Man Who Accused Relative Of Child Abuse
A Border Patrol supervisor is accused of having a man stopped and searched at the border repeatedly to pressure him into dropping sex abuse charges against a relative.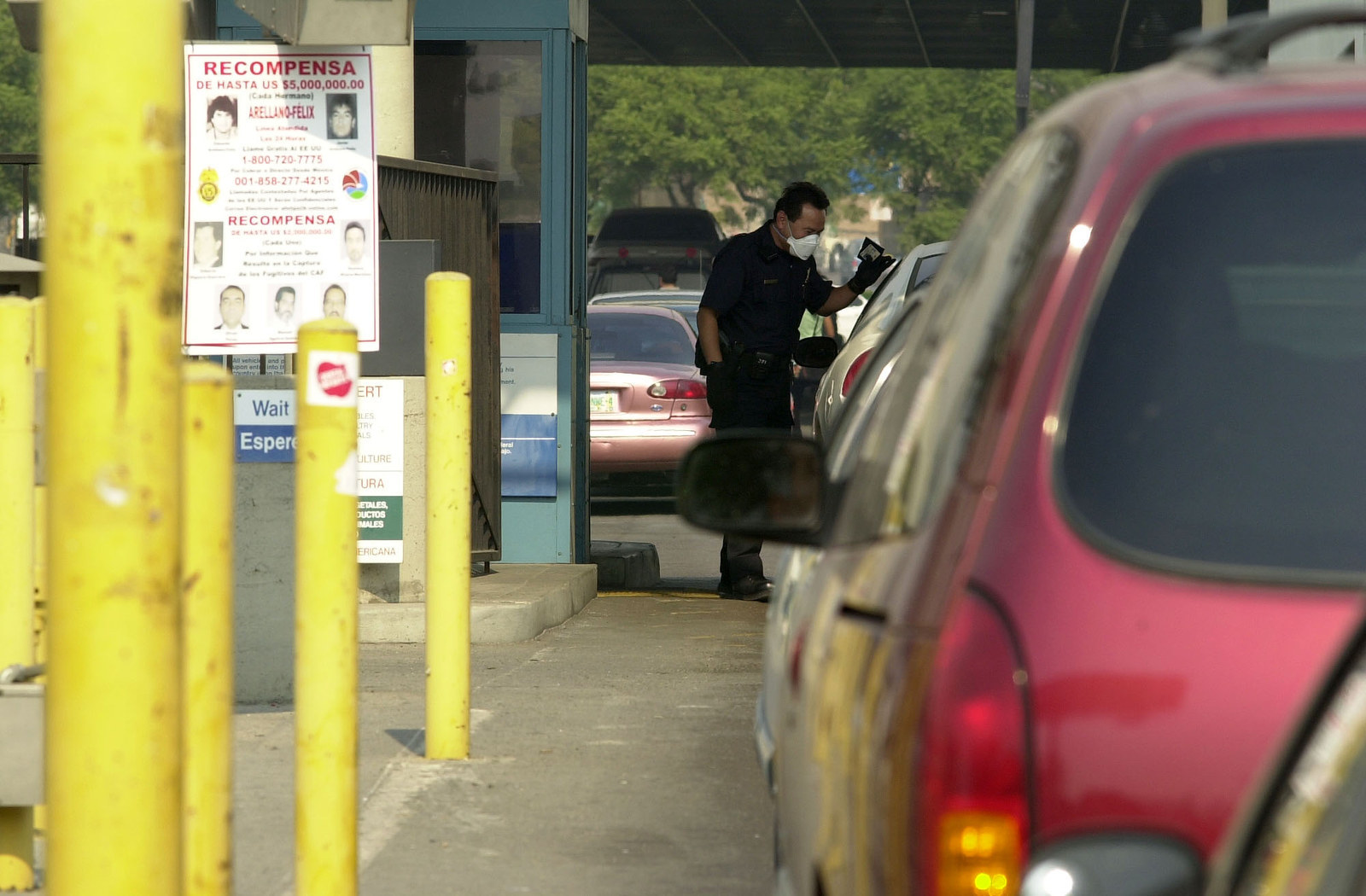 A U.S. Border Patrol agent sought to harass a man by falsely flagging him to be repeatedly stopped and searched at the border, officials alleged Friday, after the man accused someone related to the agent of raping an 11-year-old boy.
In one instance, prosecutors allege, the man and his wife were taken out of their car and handcuffed, separated from their children, and held in a cell for nearly two hours.
Officials suspect U.S. Border Patrol Supervisory Agent Martin Rene Duran was trying to pressure the man to drop charges against his brother-in-law, who was being investigated in Mexico on charges of repeatedly abusing and raping an 11-year-old boy for two years.
"This type of corruption is in a category all by itself," U.S. Attorney Laura Duffy said in a statement. "When an officer turns on those he is supposed to protect, and uses his significant power against law-abiding people who had faith in him, it's a special kind of betrayal."
Duran, 46, faces federal charges of falsifying records and deprivation of rights. His brother-in-law, Raymundo Estrada Figueroa, was also charged with two counts of traveling to Mexico to engage in illicit sexual conduct.
According to the U.S. Attorney's Office, the victim of the patrol agent's alleged harassment, who was not identified to protect his child's identity, accused Estrada in Mexico of abusing and raping his son from 2010 to 2013 in Tijuana.
Estrada had been dating the boy's mother at the time, according to prosecutors.
After the investigation was launched, officials allege Duran then flagged the victim in the agency's database, falsely indicating that he was "known to carry firearms" and had been "associated with recent threats to CBP personnel."
The victim, identified only as a Mexican citizen and a legal U.S. resident who frequently travels to Mexico, was stopped at least five times while crossing the border at San Ysidro.
He was never found to be carrying contraband or weapons.
Duran, who worked at the Imperial Beach Border Patrol Station, was taken into custody Thursday.