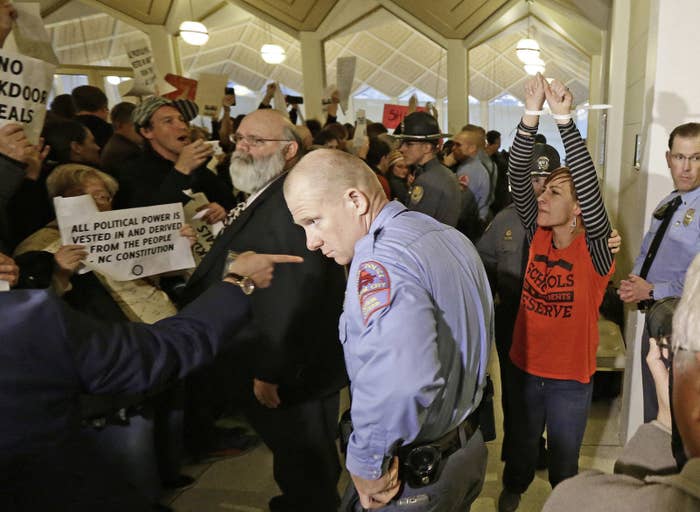 Republican lawmakers in North Carolina stripped away power from the governor's office in a series of last-minute bills Friday, a move taken by the Republican-dominated legislature after GOP Gov. Pat McCrory lost to a Democratic challenger.
The Associated Press reported McCrory signed one of the bills approved by the GOP-led legislature, merging the State Board of Elections and the State Ethics Commission into one body composed equally of Democrat and Republican legislators.

Before the bill was signed, incoming Gov. Roy Cooper would had been able to fill the seats with more Democrats.
Another bill would also require the governor's cabinet to be confirmed by the state senate. That bill has not yet been signed by the governor, the AP reported.
The North Carolina Democratic Party called the bills a "shameful and cowardly power grab," after Gov. Pat McCrory was voted out of office by about 10,000 votes.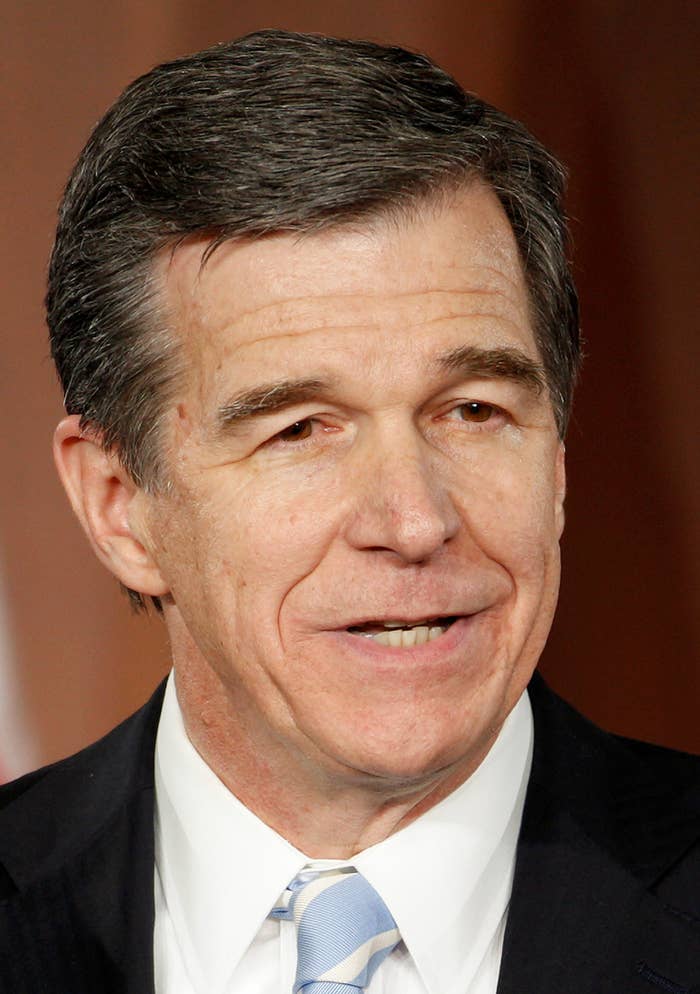 "This is an unprecedented, shameful and cowardly power grab from Republicans," NCDP Spokesman Jamal Little said in a statement. "Make no mistake, the legislation we are seeing today are attempts from Republicans to usurp power from Governor-elect Roy Cooper after losing the election."
Republicans defended the end-of-the-year legislation by accusing of Democrats of a double standard and citing past instances when the power of GOP-public offices was limited in the state.
"History matters, and Democrats should explain should explain and condemn [sic] these actions that are still relevant today," Executive Director of the NCGOP Dallas Woodhouse said in a statement.
The incoming governor, Roy Cooper, has threatened to sue the legislature and on Friday, said the bills "won't stop us from moving North Carolina forward."
The special session drew several protesters that filled the House gallery Friday afternoon, who stomped and chanted as legislators debated the bills.

Police were seen taking some of the protesters into custody, handcuffing them with plastic restraints.
The Huffington Post reported at least one reporter on the scene was also seen being taken into custody by authorities.
The reporter was identified as Joe Killian from the North Carolina Policy Watch.