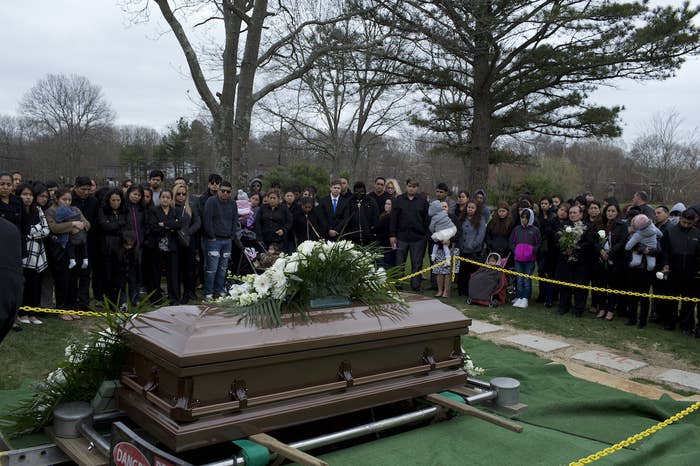 New York State Police are dispatching officers and equipment to Long Island to combat MS-13, a brutal international gang tied to a series of local killings that have drawn national attention in recent weeks.
"They are thugs," New York Gov. Andrew Cuomo said at a press conference in Suffolk County Wednesday, announcing the formation of "high-intensity gang unit" to target the gang. "Their calling card is fear and intimidation, and they prey on the working families of Brentwood and Central Islip."
As part of the new anti-gang initiative, he said, state police will provide intelligence and equipment to local law enforcement and an FBI task force that has already stepped in to help tackle the spike in gang violence. The state will also send 25 officers to patrol Brentwood and Islip, where MS-13 is believed to have taken root.
Most recently, the gang is believed to have been behind the killings of four men in Central Islip on April 12, whose bodies were found in a park hacked by machetes. In March, federal officials also charged 13 members of the gang with seven homicides in the area, including the murders of three high school students from Brentwood last year.
"Our job is to say to MS-13, 'Enough is enough,'" Cuomo said. "We're going to do everything we can to stop it."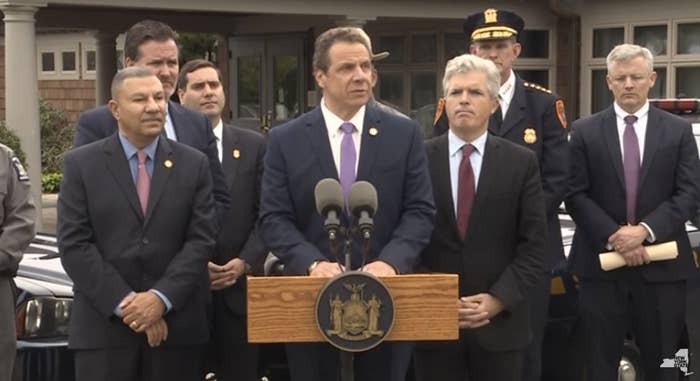 Originally started as a Los Angeles in the 1980s, MS-13 has grown into a transnational criminal organization with a large presence in Central America and close links to drug cartels in Mexico.
In recent weeks — amid national media coverage of the Long Island murders — the gang has caught the attention of the Trump administration, with officials like Attorney General Jeff Sessions citing the MS-13 threat as a justification for harsh immigration enforcement policies. Cuomo's announcement of the New York gang unit came just two days before Sessions is scheduled to make his own appearance in Suffolk County to address gang violence.
Trump himself singled out the gang on Sunday, amid a fight with Democrats over funding for his border wall.