Murder Charge Dropped Against South Carolina Cop In 2011 Shooting Of Unarmed Black Man
Eutawville Police Chief Richard Combs was charged with murder after fatally shooting Bernard Bailey, an unarmed black man. After two trials and two deadlocked juries, a plea deal reached with prosecutors sentenced Combs to home detention.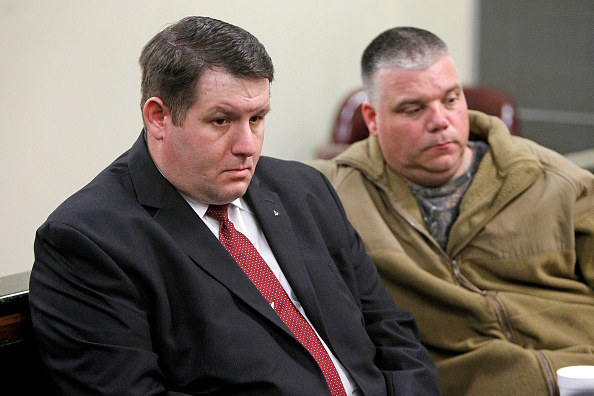 Murder charges were dropped against a white South Carolina police chief accused of killing an unarmed black man after the former officer reached a plea deal with prosecutors Tuesday.
The former chief of the Eutawville Police Department pleaded guilty to a charge of misconduct in office and was sentenced to one year in home detention, the Associated Press reported.
The deal comes after two juries where unable to reach a decision in two trials where Richard Combs faced murder charges in the killing of Bernard Bailey in 2011.
Prosecutors were readying for a third trial when a plea deal was announced Tuesday afternoon.
Bailey had gone to Eutawville Town Hall in May 2011 to complain about a traffic ticket his daughter received. Combs then attempted to arrest Bailey on an obstruction-of-justice warrant, a struggle ensued, and Combs shot Bailey in the chest.
Had he been convicted of murder, Combs faced a possible sentence of 30 years to life.
On Tuesday, Circuit Judge Edgar Dickinson instead sentenced the 38-year-old to one year of home confinement, followed by five years of probation, for the charge of misconduct in office.
Combs' defense attorney, James Fayssoux, and prosecutor David Pascoe did not immediately returned calls for comment.