It only took the death of Prince to single-handedly prompt MTV to do something it hasn't done in years — return full force to music videos.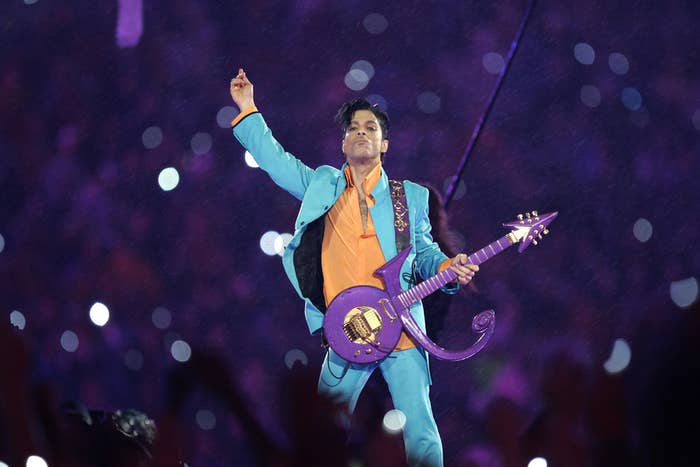 The death of the iconic artist took the world by surprise, including younger and contemporary artists who were influenced by his vision in music and fashion.
That vision came together in Prince's theatrical and memorable music videos that were once staples of MTV's lineup before it became dominated by reality shows and scripted programming.
So to honor the 57-year-old musician, MTV took a sudden step back in time and began playing nothing but Prince music videos and performances, taking viewers on a throwback tour.
And viewers seemed to flat out love it.
Prince released his first album in 1978, but skyrocketed to stardom in 1984 with the launch of his album, song, and film all titled "Purple Rain." His popularity also rose in tandem with the MTV revolution of the 1980s.
Shortly after his death was announced Thursday, the network issued a statement saying it was "heartbroken and in utter disbelief."
"Prince was a once-in-a-lifetime artist who transcended every medium and genre he touched."
A spokeswoman told BuzzFeed News that MTV will continue to play music videos and memorable concert performances until 10 p.m. ET, to be followed by a special showing of Purple Rain.
The music videos will continue after Prince's autobiographical movie. And then at 12:30 a.m. ET Friday, Purple Rain will play on loop until 6 a.m.
MTV has planned other programming and specials to honor the legendary musician.
The channel's logo will remain purple for Thursday, and MTV News will air a dedicated podcast on his overall impact on music.
Short behind-the-scenes footage of Prince interviews and moments will also run throughout the day. And MTV's Snapchat will be a full Prince takeover Friday, the spokeswoman said.
VH1 announced it would also change its weekend programming to honor the mega-star.
At 5:30 p.m. ET, it will air Purple Rain to kick off all-Prince programing. The movie will play again at 10 p.m. ET, and his music videos will play after both airings of the movie. The channel will also air the movie twice a day on Friday, Saturday, and Sunday.