More Than 11,000 Firefighters Now Battling 18 Wildfires In California
The largest fire still burning in California has burned more than 69,000 acres and destroyed 43 homes.
More than 11,000 firefighters continue to fight more than a dozen brush fires that have scorched California, burning hundreds of thousands of acres.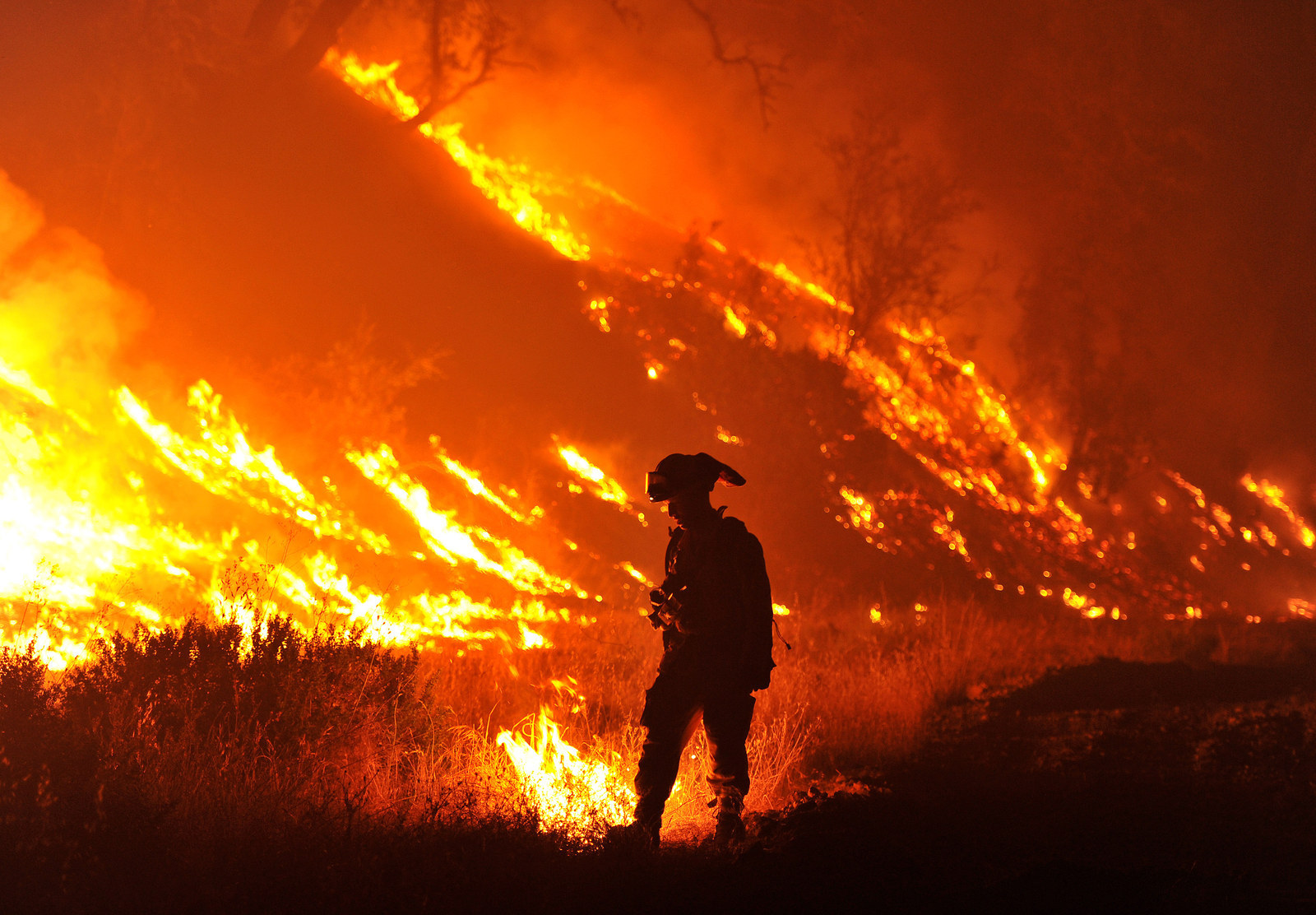 One of the fires doubled in size overnight Monday, rapidly stretching its perimeter toward another massive fire burning in Northern California, officials reported.

On Tuesday, fire officials reported that the Jerusalem fire had grown to 12,000 acres, moving northward and nearly merging with the larger Rocky fire.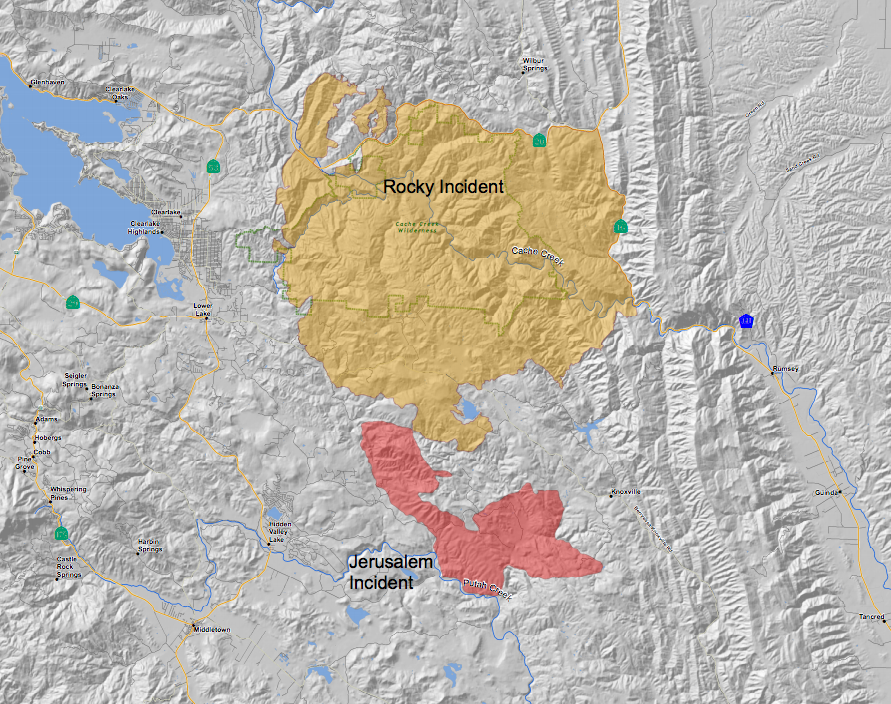 The dozens of brush fires burning in California this year have prompted hundreds of evacuations.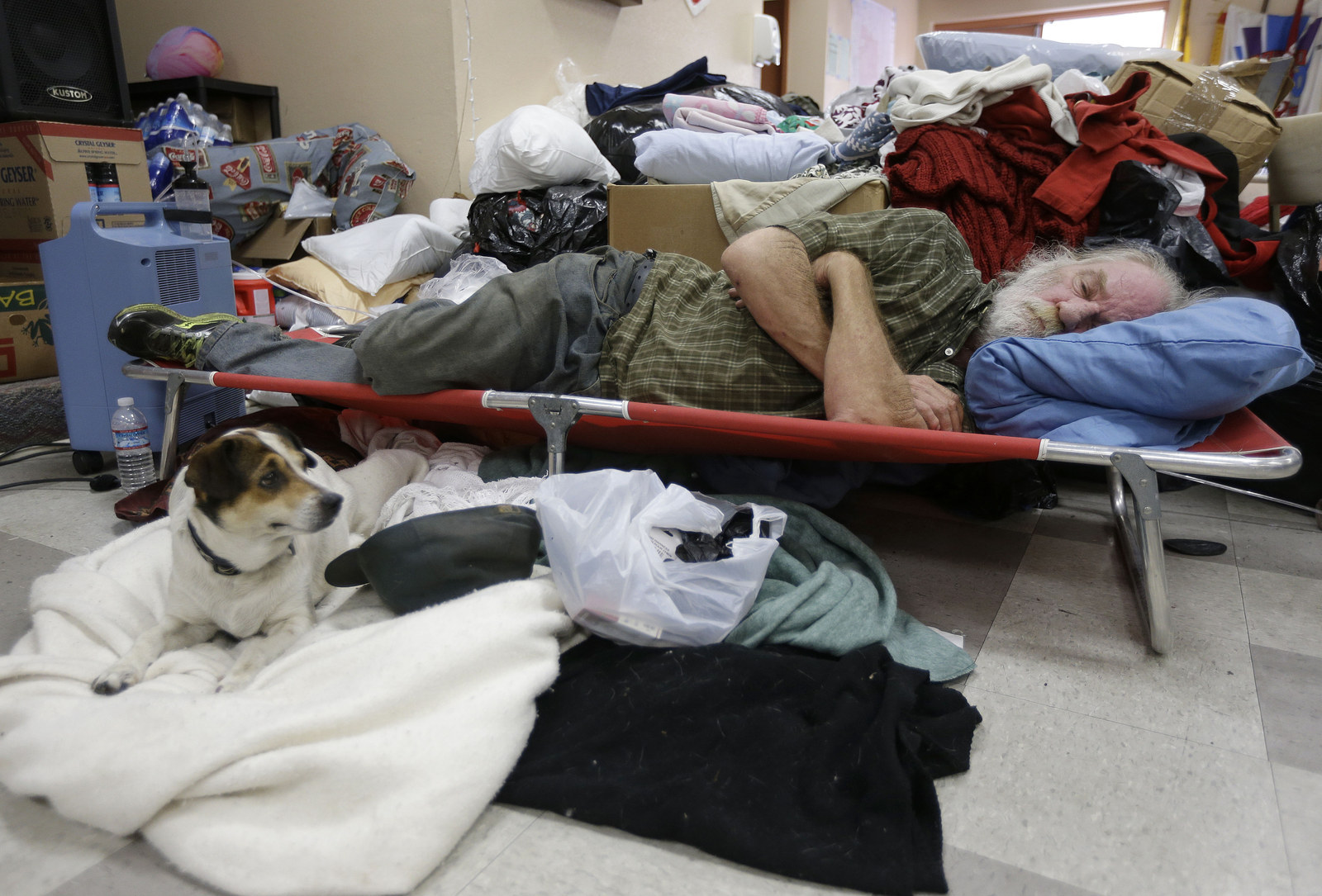 As of Tuesday, 18 large brush fires were still burning in across the state, covering more than 242,000 acres of scorched land, according to Cal Fire.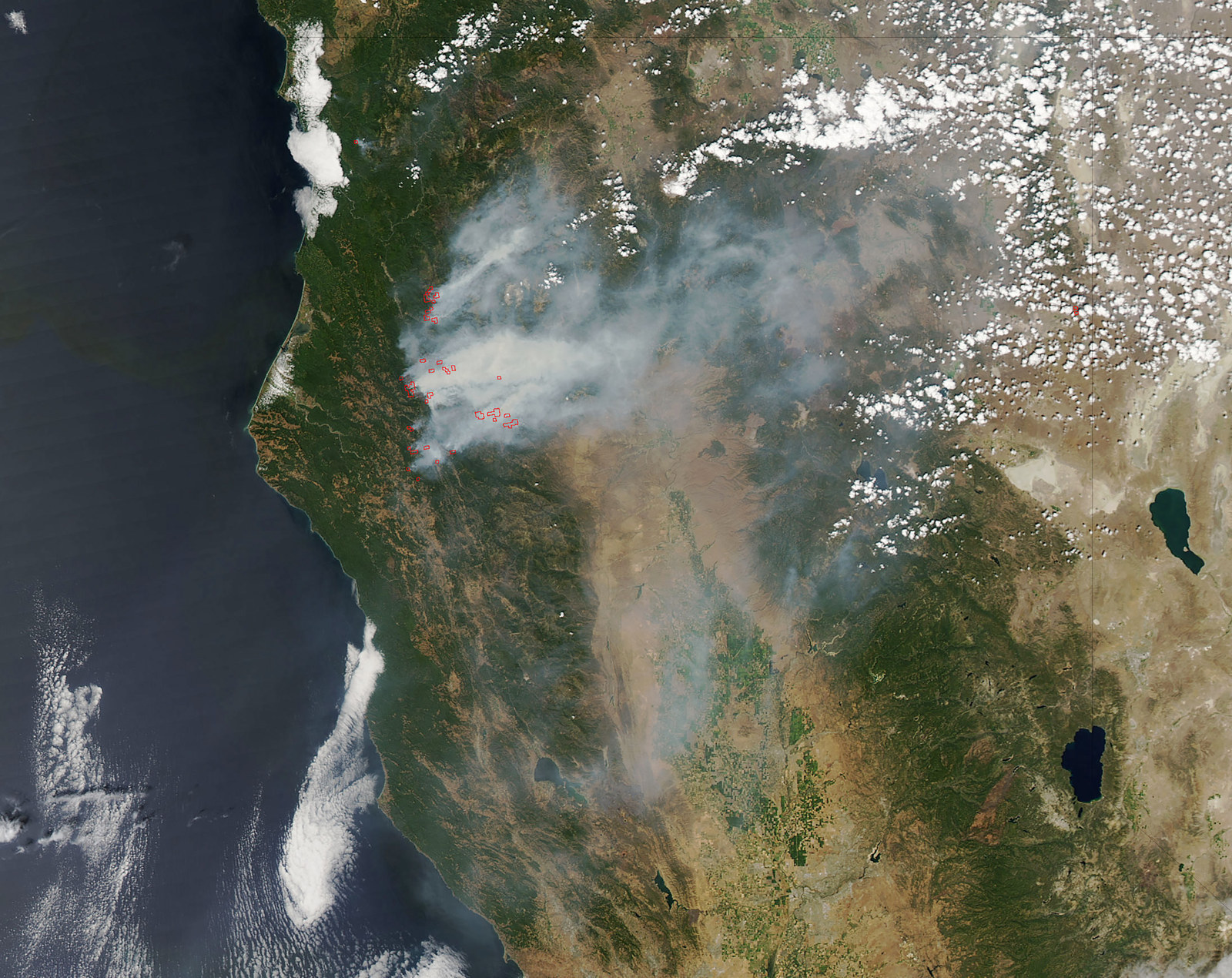 But the fastest-moving one at the moment appeared to be the Jerusalem fire in Lake County, where erratic winds were challenging firefighters on the ground.
The fire grew to about 6,000 acres overnight with more than 1,100 firefighters assigned to the blaze. Seventeen helicopters are assisting from the air, according to Cal Fire.
Firefighters expect the fire won't be contained for at least another six days, and could still merge with the larger Rocky fire to the north in the coming days.
Over the last couple of weeks, officials have said dry drought conditions have made some of the fires specially treacherous and fast-moving.
The Rocky fire has so far been the largest, scorching more than 69,000 acres across two counties. It has been burning since July 29, destroying 43 homes and 61 other structures as of Tuesday, according to Cal Fire.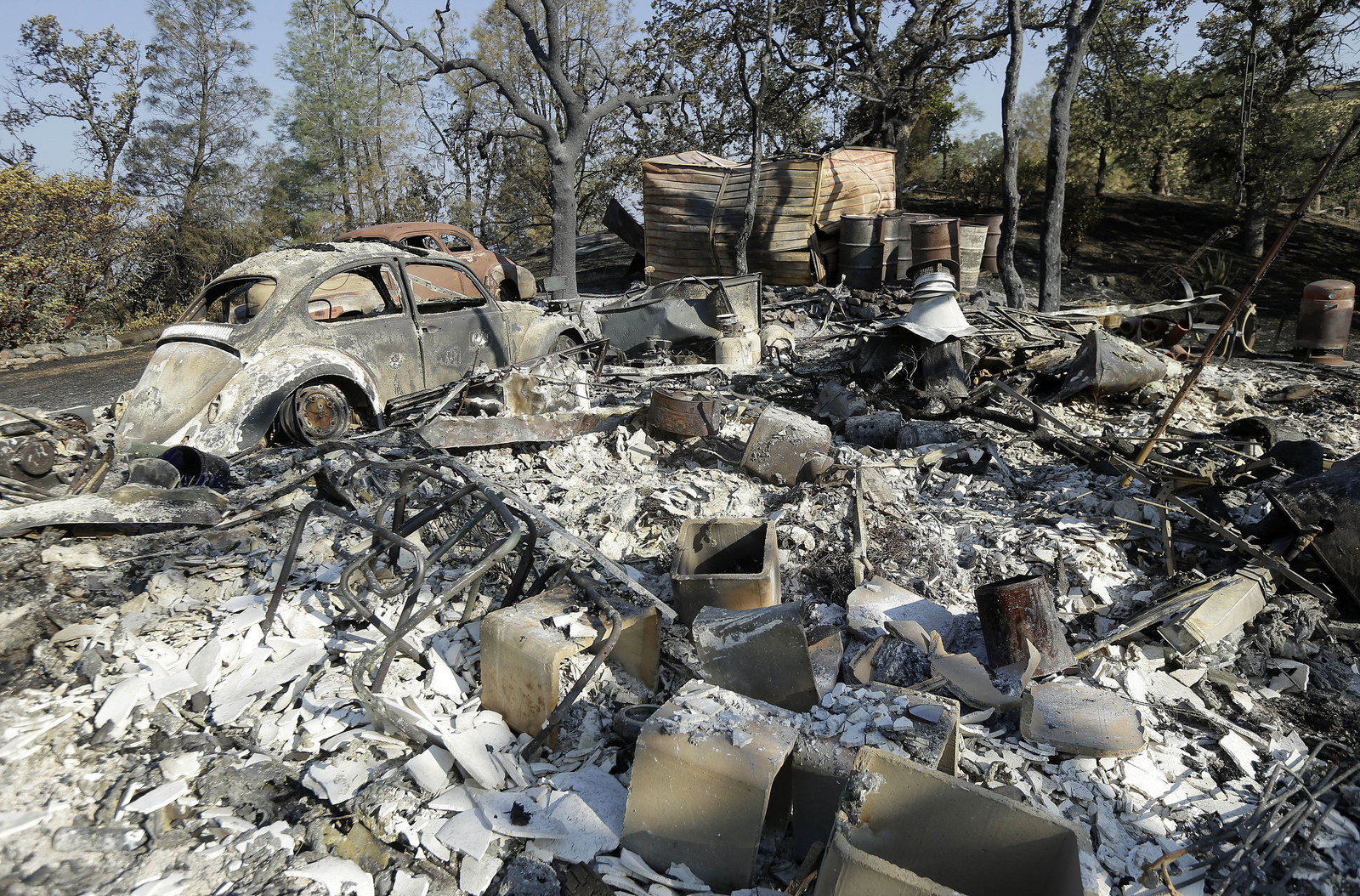 As of Tuesday, the fire was 88% contained, with more than 1,300 firefighters still on the front lines.
The fires prompted Gov. Jerry Brown to declare a state of emergency on July 31.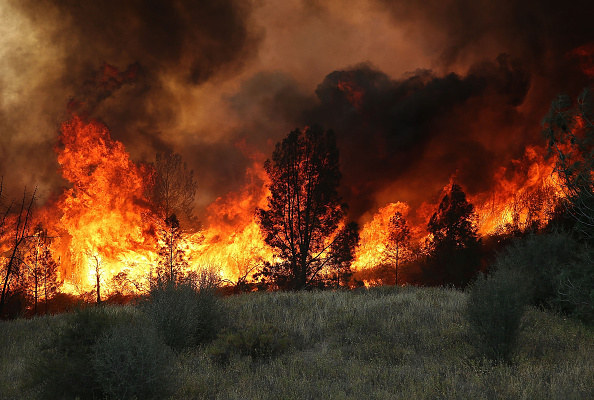 "California's severe drought and extreme weather have turned much of the state into a tinderbox," Brown said in statement.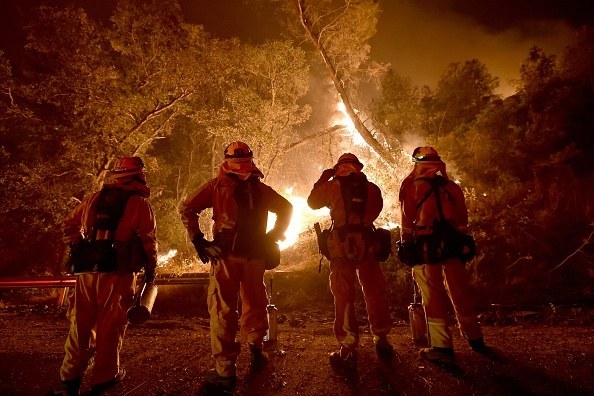 The fires have claimed the lives of two firefighters — David Ruhl, a South Dakota native who got trapped in the Frog fire, and Michael Hallenbeck, of Shingle Springs, California, who was killed when a tree fell on him while battling the Sierra fire.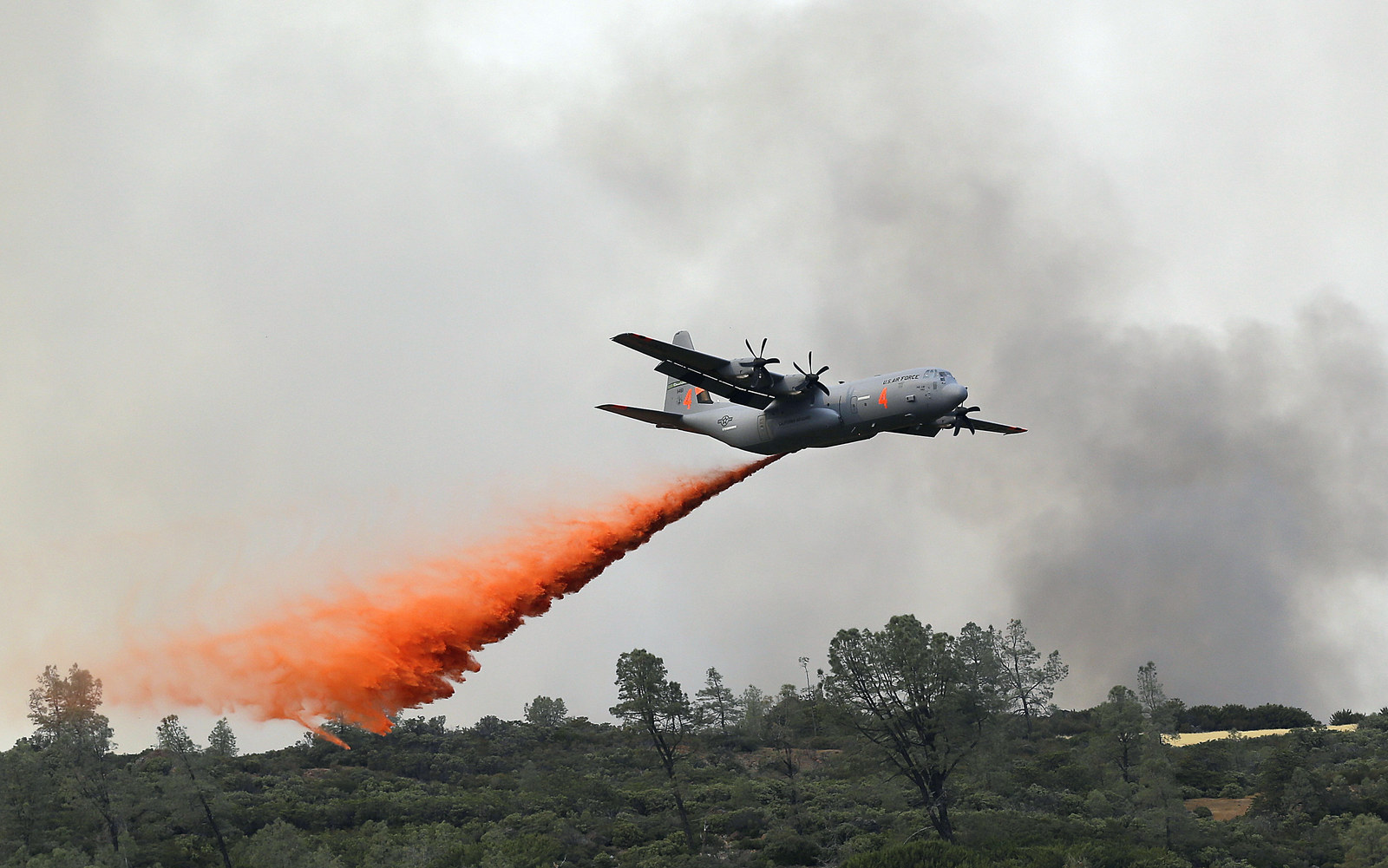 Multiple departments from across the U.S. have sent personnel and resources to assist firefighters in California.
Of the fires that have yet to be contained, the Rocky, Jerusalem, Fork Complex, River Complex, Mad River, South Complex, Route Complex, Dodge, and Washington have burned more than 10,000 acres each.