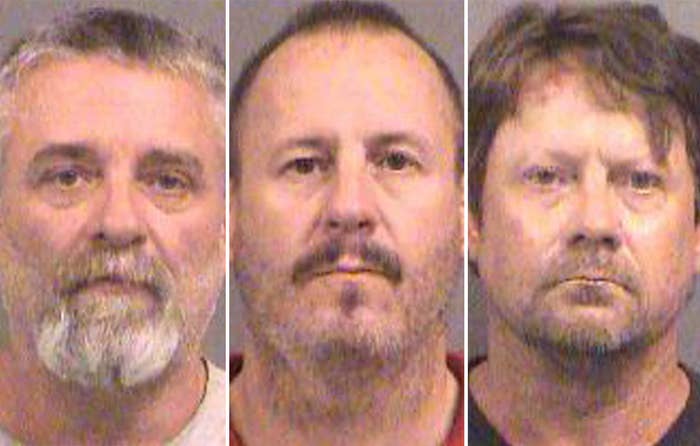 Three members of a militia group in Kansas were arrested for allegedly planning to bomb an apartment complex and kill dozens of Muslim Somali immigrants the day after the presidential election, federal officials said Friday.
Calling themselves "The Crusaders," the three men wanted to detonate four parked vehicles filled with explosives outside the apartment complex in Garden City to "wake people up," said acting US Attorney Tom Beall.

"The only fucking way this country's ever going to get turned around is it will be a bloodbath and it will be a nasty, messy motherfucker," one of the suspects, Patrick Stein, was recorded telling the men, according to an affidavit in the case. "I think we can get it done. But it ain't going to be nothing nice about it."
Stein, Curtis Allen, and Gavin Wright planned for months to find a target, but the FBI began investigating the group in February to thwart what they referred to as an act of domestic terrorism, Beall said.
"These charges are based on eight months of investigation led by the FBI that is alleged to have taken investigators deep into a culture of hatred and violence," Beall said. "Many in Kansas may find it as startling as I have that such a thing can happen here."
The men considered attacking churches, homes, and apartment buildings frequented by Somali immigrants who have settled in the area, officials said, often referring to them as "cockroaches."

After deciding to target an apartment complex where Somali families lived, the group talked going through the plan, even if small children were killed in the plot.
"When we go on operation there's no leaving anyone behind, even if its a 1-year-old, I'm serious," Stein was allegedly recorded saying, according to the affidavit. "I guarantee if I go on a mission those little fuckers are going bye-bye."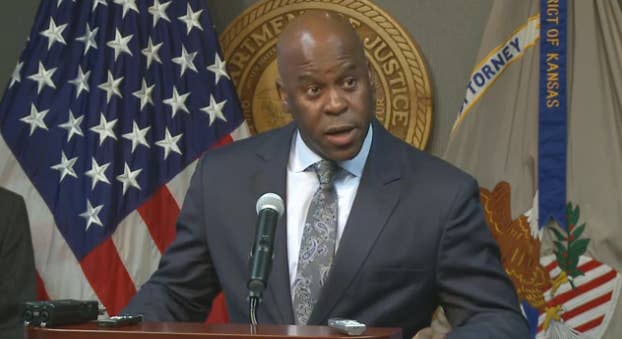 During that time, Beall said, the men conducted surveillance, stockpiled weapons and ammunition, and canvassed the area for a target.

In the end, officials said the militia members decided to target an apartment building in Garden City where about 120 Muslim Somali immigrants lived, and where a mosque had been set up for worship, FBI Special Agent in Charge Eric K. Jackson said.
"They had the desire, the means, and the capabilities and were committed to carrying out this act of domestic terrorism," Jackson said.
The men also took the time to write a manifesto, which they planned to release after the attack.
"One of them said that the bombing would, quote, 'Wake people up,'" Beall said.
At some point during the investigation, officials said, they introduced a "confidential source" to the men, who showed them automatic weapons to use in the plot.
Stein, Beall said, also took the FBI source to the apartment complex they planned to attack.
The men wanted to wait to execute the attack so as to not affect the Nov. 8 election, Jackson added.

Officials said the men were linked with other militia and sovereign groups, which espouse anti-government, anti-immigrant, anti-muslim and strong gun-rights ideologies.
Jackson said there were no other known threats in the area, but FBI agents are continuing to investigate the men's ties to other groups.
On Saturday, Hillary Clinton released a statement on the men's arrest, calling their alleged plot "an affront to all Americans":
I applaud law enforcement for detecting and disrupting a highly disturbing terror plot in Kansas, in which men were allegedly planning an elaborate attack directed at Muslim Americans, including directing four car bombs at an apartment complex housing more than 100 men, women, and children. This plot is an affront to all Americans. We all must stand firm in fighting terror and rejecting hateful and divisive rhetoric — and we must do it together. According to the FBI, their eight-month investigation uncovered 'a hidden culture of hatred and violence.' We should all be grateful to law enforcement for preventing this plot from being carried out, and as President, I will work with law enforcement at all levels and with our communities to make sure we have the tools we need to prevent both domestic and international terrorist threats.