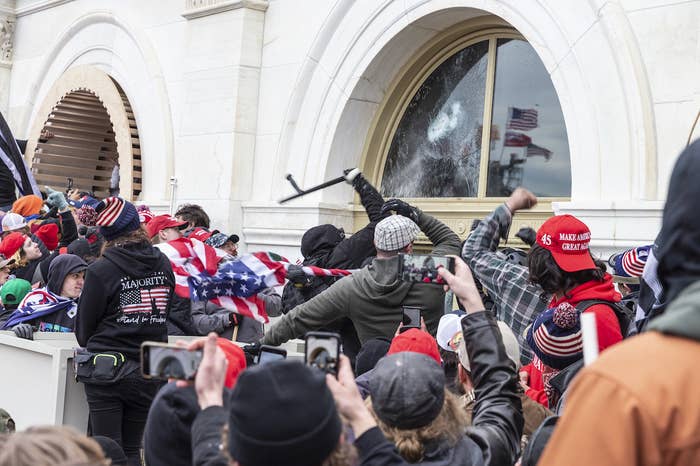 A man drove from Colorado to Washington, DC, with "a shit ton" of ammunition and threatened to shoot House Speaker Nancy Pelosi on live television, according to a federal affidavit.
Cleveland Grover Meredith Jr. was one of thirteen people charged by federal authorities Friday in connection to the attack on the Capitol, when Trump supporters violently stormed the government building and forced lawmakers to flee.
However, according to the federal indictment against Meredith, he arrived in DC too late to participate in the violent attack that left five people dead, including a member of the Capitol Police.
Instead, Meredith appeared to have gotten stuck in Cambridge, Ohio, to fix the lights on a trailer he was hauling to DC. Once the lights were fixed on Jan. 6, according to the affidavit, he sent a text to an acquaintance to tell them, "just fixed...headed to DC with a shit ton of 5.6 armor piercing ammo."
FBI agents met up with Meredith at a Holiday Inn in DC on Jan. 7, where he told agents he had firearms in his truck even though he knew he was not allowed to have them in the city.

He also allowed the agents to look through his phone, which he had used to text someone on Jan. 7: "Thinking about heading over to Pelosi CUNT's speech and putting a bullet in her noggin on Live TV [purple devil emoji]," according to the affidavit.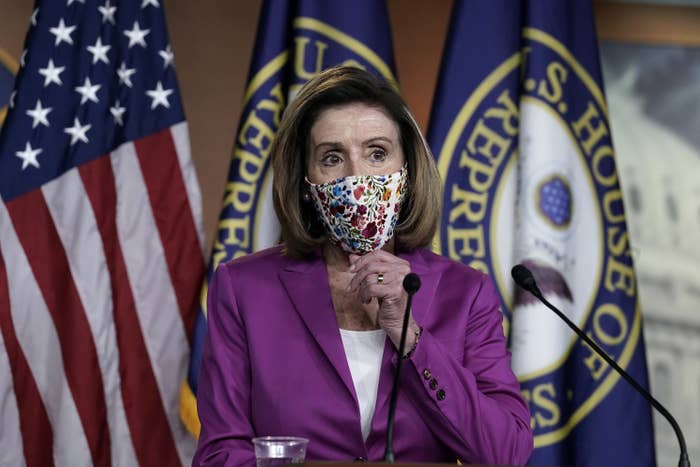 Agents read through Meredith's text messages and saw that the person Meredith texted had responded, telling him: "That comment you made about Pelosi, what the fuck are you thinking. Get real nephew."
"Psychological warfare," Meredith allegedly responded. "I've been on the radar for a while now, they now [sic] I'm harmless."
As speaker of the Democrat-held House of Representatives, Pelosi has been a target of right-wing figures and of the mob who stormed the Capitol.
Trump-supporting rioters who forced their way into the building were heard to be looking specifically for certain politicians who have at different times been targets of the president's attacks.
Some were asking for Vice President Mike Pence, who was set to preside over the certification of the Electoral College votes and cement President-elect Joe Biden's victory over Trump.
Others were roaming the halls, the Washington Post reported, yelling, "Stop the steal!" and looking for Pelosi, yelling, "Where's Nancy? Where's Nancy?"
According to the affidavit, Meredith didn't attend the violence that enveloped the Capitol, but continued to text people threats of violence.
Meredith also texted someone asking them on Jan. 7, "How much u give me to go trench the Capital lawn with ma big truk?"
"Don't do it," responded the acquaintance, who was not identified.
"I'm gonna run that CUNT Pelosi over while she chews on her gums," he texted back.
According to federal officials, Meredith had taken part in demonstrations across the country. He had also driven to Georgia to protest in front of Gov. Brian Kemp's home in November.
In Meredith's trailer, officials seized a Glock 19 9 mm pistol, a Tavor X95 assault rifle, and "approximately hundreds of rounds of ammunition."
He has been charged with transmitting a threat in interstate commerce, possession of an unregistered firearm, and unlawful possession of ammunition.
A lawyer for Meredith could not immediately be identified.