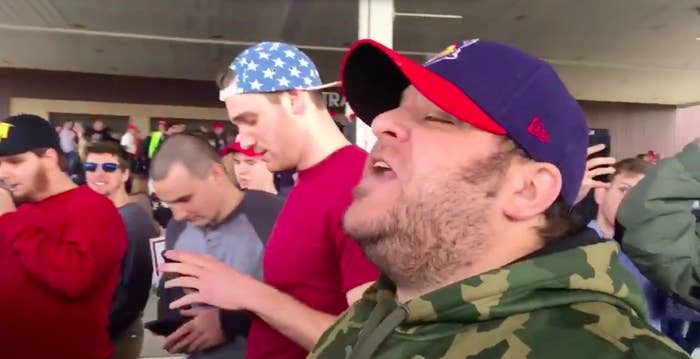 A man was recorded yelling "Go back to Africa!" at people while outside a Trump rally in Cleveland Saturday.
The nasty exchange was recorded the day after Trump supporters and protestors clashed at a Trump rally in Chicago, which was eventually canceled by the leading Republican presidential candidate.
"You call yourself an African-American, go back to Africa!" the unidentified man wearing a Cleveland Indians cap and a camouflage hoodie shouted. "If you're an African first, go back to Africa."
An MSNBC reporter who posted the video on Twitter called the man a Trump supporter.
The outburst quickly and noticeably rattled people nearby, some who were left with their mouths open, and others who began arguing with him.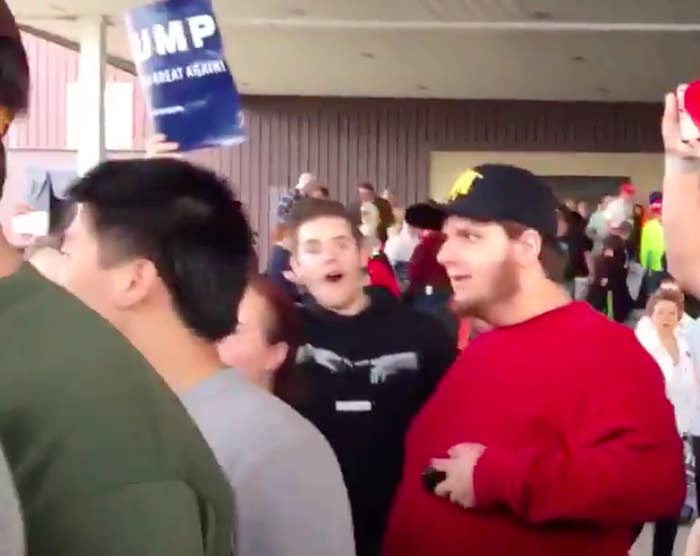 "Go back to Europe!" someone in the crowd is heard yelling back.
Meanwhile, a black woman stepped out of the crowd to confront him.
"Y'all brought us here," she said repeatedly.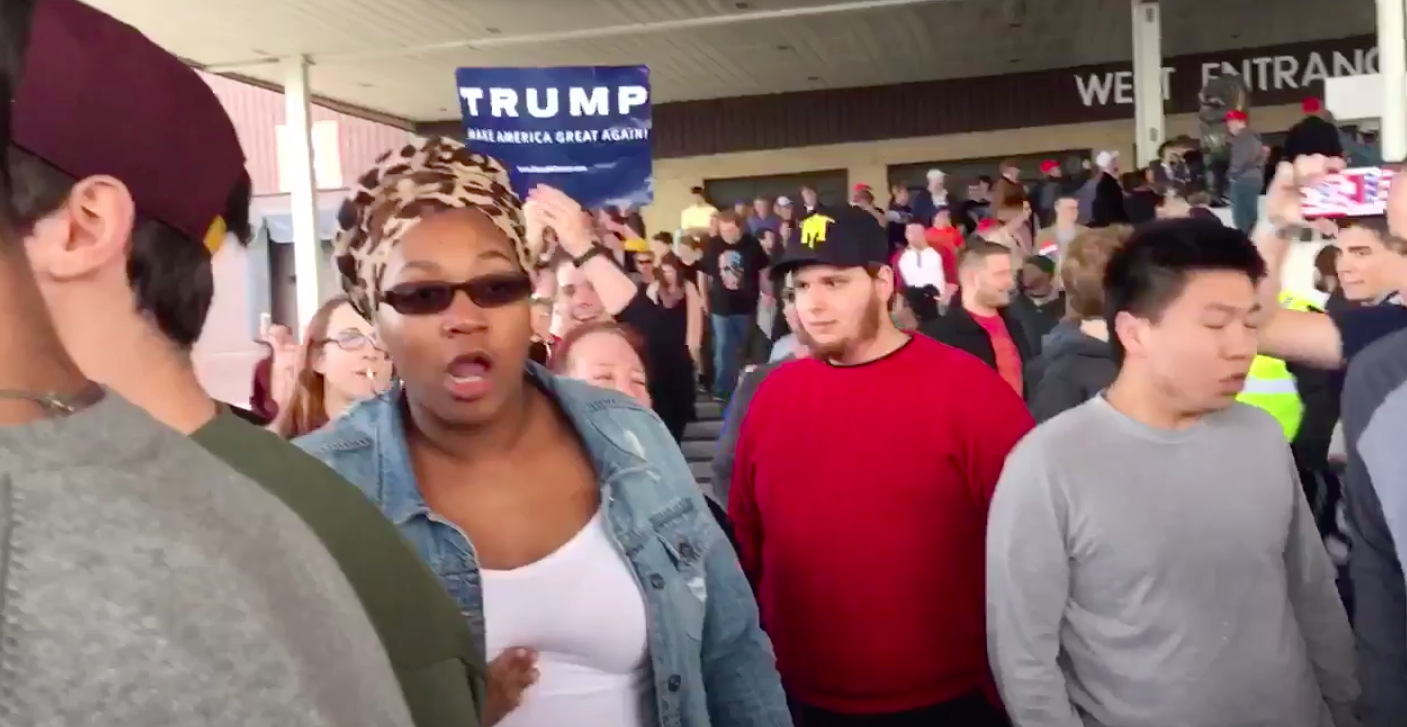 The man then yells out that "blacks murder other inner city blacks," before he begins to just curse at her and another woman in the crowd.
Trump traveled to Cleveland Saturday after his rally was called off Friday in Chicago.
It is also not the first time someone has reportedly yelled out, "Go back to Africa," at a Trump rally, particularly at protestors.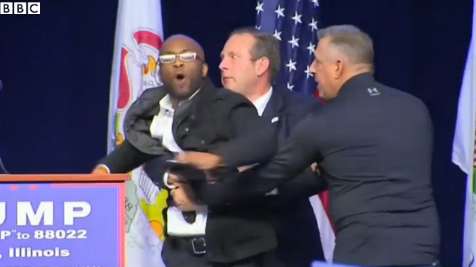 Jedidiah Brown, one of the protestors who attended the Trump rally in Chicago told the BBC he and other protestors were told by Trump supporters to "go back to our countries."
"I was told to go back to Africa," he told the BBC. "I've been called a lot of racial slurs," at the rally.
In recent days, Trump has been under increased scrutiny regarding his rallies and the frequency of violent, often racist, exchanges.
A Breitbart reporter has claimed Trump's campaign manager roughed her up and bruised her arm when she was trying to ask the candidate a question.
A Trump supporter was also caught on video sucker-punching a protestor as he was being escorted out, and later told a reporter, "we might have to kill him" next time.
Trump, meanwhile, has defended his rallies, calling protestors "bad dudes."
Watch Saturday's exchange, here: