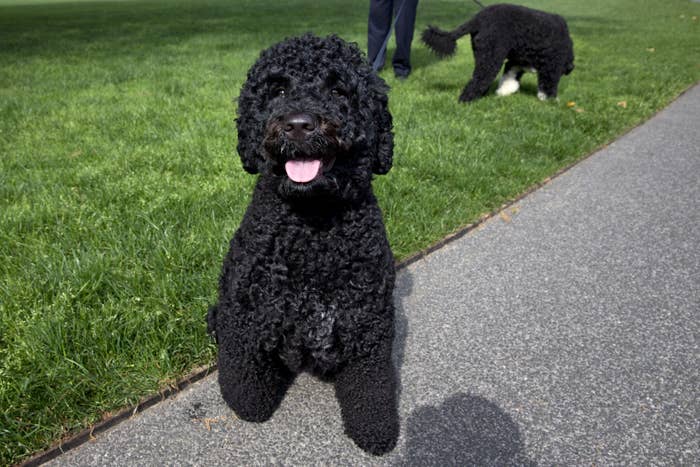 A North Dakota man allegedly drove to Washington, D.C., as part of a plot to kidnap an Obama family dog, according to multiple reports.
The suspected would-be dognapper told Secret Service agents he was Jesus Christ and the son of John F. Kennedy and actress Marilyn Monroe, according to court documents obtained by the Associated Press.
Scott D. Stockert was taken into custody Wednesday after agents interviewed him at a D.C. hotel, the AP reported.
There, he told agents he had two guns in his truck, where agents found a shotgun, rifle, a billy club, and a machete.
More than 350 rounds of ammunition were also found.
According to the court documents, Stockert was not a registered gun owner.
Agents were alerted about Stockert's alleged plan by the Secret Service's Minnesota field office, which told law enforcement he might be on the way to the U.S. capitol to kidnap either Bo or Sunny, the Obamas' Portuguese water dogs.
According to the Grand Forks Herald, Stockert has had a history of mental health issues and clashes with police.

In Dec. 2009, he was was involved in a standoff with Dickinson Police in North Dakota, where he allegedly pointed a gun at an officer. In June 2010, he was found incompetent to stand trial, though he was found competent to enter a plea agreement.
The AP reported Stockert was released from custody Friday, but ordered to wear an ankle monitor.
Bo and Sunny have been in the Obama family for years.
Bo joined the family in 2009 as a gift from Sen. Ted Kennedy. Sunny was adopted in 2013.