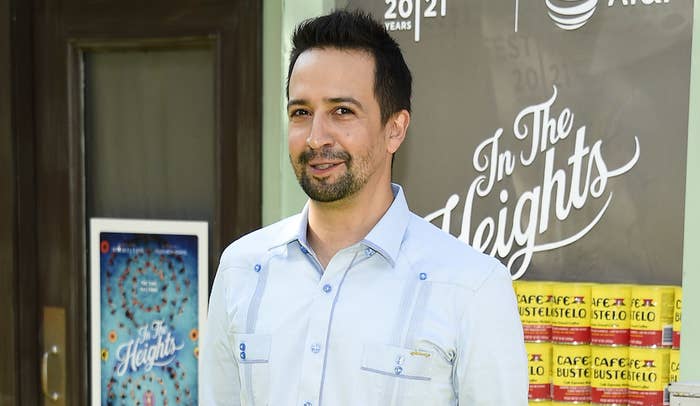 Lin-Manuel Miranda apologized Monday in response to criticism that Afro-Latinos were underrepresented in his new film In The Heights, particularly dark-skinned actors in lead roles.
Based on New York City's Washington Heights neighborhood, the movie was initially celebrated for putting Latino stories at the forefront and giving Afro-Latino culture a rare spotlight in Hollywood. But after the film premiered in theaters and on HBO Max, many critics took issue with the lack of dark-skinned actors in leading roles.
For some, it was a reopening of wounds for dark-skinned members of the Latino community who are often excluded from television and movie productions.
The criticism was amplified after director Jon Chu defended the movie by noting how many of the backup dancers were Afro-Latino.
"Did you not see that in the dancer as well?" Chu told the Root's Felice León when asked about the lack of representation in lead roles.
León pointed out that those kinds of roles have already been filled by dark-skinned Afro-Latinos in the past.
"We've been able to be the dancers, and we've been able to in the hair salons, and this and that, but a lead, that's the breakthrough," she said. "We want to see Black people in The Heights."
For some, the lack of representation especially stung since the film depicted a community with Dominican, Panamanian, Cuban, and Puerto Rican ancestry, many of whom have darker skin.
"When we were looking at the cast, we tried to get the people who were best for those roles specifically," Chu said, admitting that casting a more accurate representation of Latinos "is a really good conversation to have."

"I hope at least that encourages more people to tell more stories and get out there and do it right, then," he added.

Chu's statements did little to curb much of the criticism.
Miranda, who wrote and starred in the original Tony-winning musical of the same title, weighed in Monday, saying he had heard the criticism around Afro-Latino representation sparked by the film.

"I can hear the hurt and frustration over colorism, of feeling still unseen in the feedback," he wrote. "I hear that without sufficient dark-skinned Afro-Latino representation, the work feels extractive of the community we wanted so much to represent with pride and joy."
Miranda also apologized, saying the filmmakers "fell short."
"I'm truly sorry," he added. "I'm learning from the feedback, and I thank you for raising it, and I'm listening. I'm trying to hold space for both the incredible pride in the movie we made and be accountable for our shortcomings."
Chu retweeted the statement.