The fatal officer-involved shooting of an Australian yoga instructor in Minneapolis soon after she called 911 to report a possible crime should not have happened, the city's police chief and mayor said Thursday.
Speaking publicly for the first time about the Saturday night shooting, Minneapolis Police Chief Janee Harteau appeared to distance her department from the officer believed to have fired the deadly shot, killing 40-year-old Justine Ruszcyk.
"Justine did not have to die," Harteau said. "It should not have happened."
Mayor Betsy Hodges also posted in a blog that even though the investigation had not been completed, information released so far by state investigators show that the shooting "should not have happened."
Ruszczyk, who went by Justine Damond, the last name of her fiancé, was killed Saturday night after she called police about what she believed might have been a sexual assault occurring nearby.
When two officers arrived in a squad car, Damond approached near the driver's side window and, according to one of the officer's accounts, his partner, Officer Mohamed Noor, fired from the passenger's seat, through the driver's side window, hitting Damond, official said.
Damond was pronounced dead at the scene, and no weapons were recovered.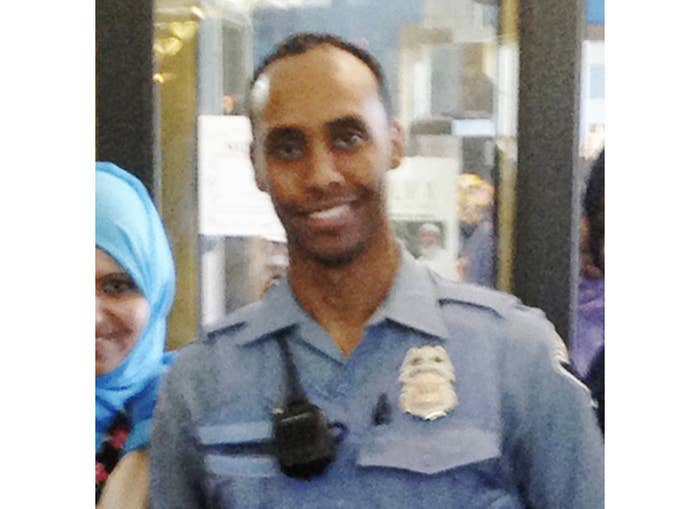 "I believe the actions in question go against who we are as a department," Harteau told reporters Thursday. "These were the actions and judgments of one individual."

State investigators said neither body cameras on the two officers nor the patrol car's dash camera were activated for the shooting.
But citing information released by state investigators, Harteau said she believes the officers' body cameras should have been activated.
Hodges was highly critical in her blog post Thursday about the lack of camera footage.
"We have put too much time, money, and effort into them to have them fail us when we needed them most," she wrote. "That cannot happen again."
Noor has been with the department for two years and has declined to be interviewed by investigators. His attorney has not said when, or if, he will be, according to the Minnesota Department of Public Safety's Bureau of Criminal Apprehension, which is investigating the incident.
Noor and his partner have been placed on standard administrative leave pending the outcome of the investigation.
Minneapolis Police, meanwhile, has said it is conducting its own internal investigation of the incident, and the city's Police Conduct Oversight Commission has also initiated an inquiry. Both of the investigations, however, remain on hold until state investigators complete their criminal inquiry.
Harteau also said the department has been looking at strengthening its body camera policy to make sure they record critical incidents, such as Damond's shooting, while also reviewing training practices.
"This has had a negative impact on the community trust we've built," Harteau said, adding that she has reached out to Damond's fiancé to assure him the department will conduct a thorough investigation.
"I want to reiterate, we're talking about one individual's actions in question," Harteau said. "I'm proud to have a department filled with professional and compassionate men and women."
Outside Your Bubble is a BuzzFeed News effort to bring you a diversity of thought and opinion from around the internet. If you don't see your viewpoint represented, contact the curator at bubble@buzzfeed.com. Click here for more on Outside Your Bubble.