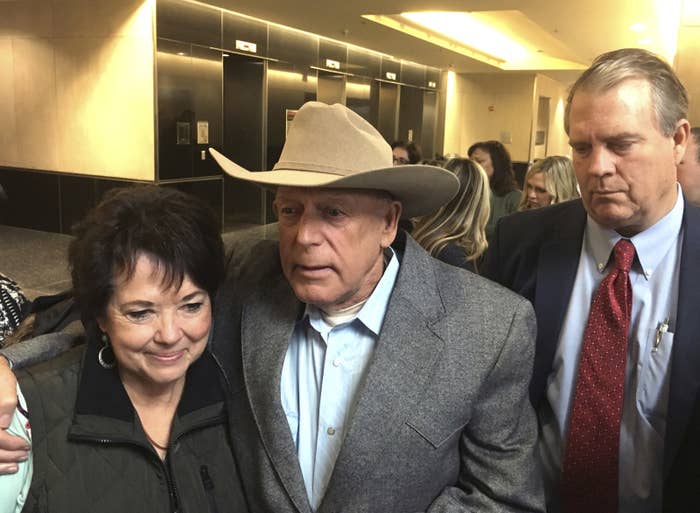 A federal judge on Monday threw out the case against a group of Nevada ranchers involved in an armed standoff with federal agents in 2014, citing misconduct by the FBI and prosecutors who failed to share evidence with defense attorneys

The four men standing trial in Las Vegas — Cliven Bundy, his two sons, Ammon and Ryan, and longtime supporter Ryan Payne — were key figures in two separate armed standoffs that helped embolden an anti-federal government movement in the US.
But less than three weeks after declaring a mistrial, US District Judge Gloria Navarro dismissed the case with prejudice, dealing a death blow to prosecutors who now cannot refile for a new trial.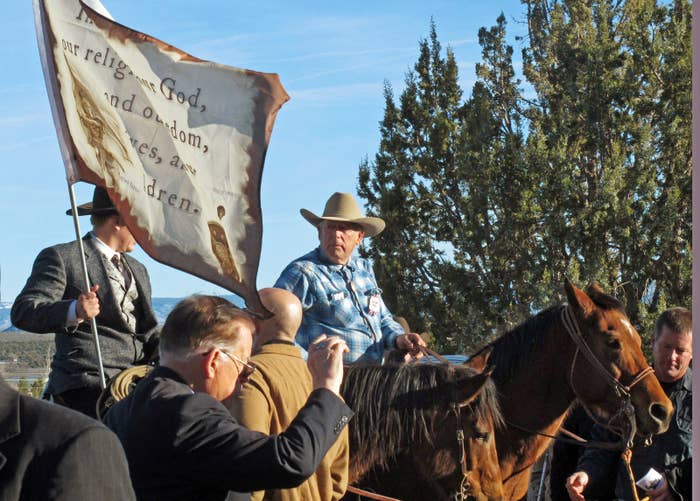 Asked for his reaction after the hearing, Ryan Bundy said, "It's about time. It's about time," according to a reporter for the Oregonian.
Ammon Bundy also told the reporter he was looking forward to returning home and being with his wife and young children.
"I'm going to go home, take care of my family, and go to work," he said.
The group of men had faced charges of conspiracy to commit offenses against the US, impeding or injuring a federal officer, threatening federal officials, and multiple weapons charges.
But the two-year case unraveled after Navarro determined that federal prosecutors failed to turn over key pieces of evidence that could have proved helpful to defense attorneys, including reports of an FBI surveillance camera that showed federal snipers posted outside the family ranch. So on Dec. 20, she declared a mistrial and asked attorneys to submit arguments on whether the government should be allowed to refile their case.

The prosecution's case was also dealt a significant blow when a 17-page letter by an investigator with the Bureau of Land Management was leaked earlier this year. The letter accused top supervisors at the agency of mocking the Bundy family, playing a role in increasing tensions during the armed confrontation with agents, and possibly withholding exculpatory evidence for the trial.

Special Agent Larry C. Wooten also alleged in his letter that acting Nevada US Attorney Steven Myhre adopted "an attitude of 'don't ask, don't tell' in reference to BLM Law Enforcement Supervisory Misconduct that was of a substantive, exculpatory and incredible biased nature."

The letter also raised the possibility that not only prosecutors, but law enforcement officials, had withheld evidence that could have helped the Bundy's and their supporter, Ryan Payne, in the trial.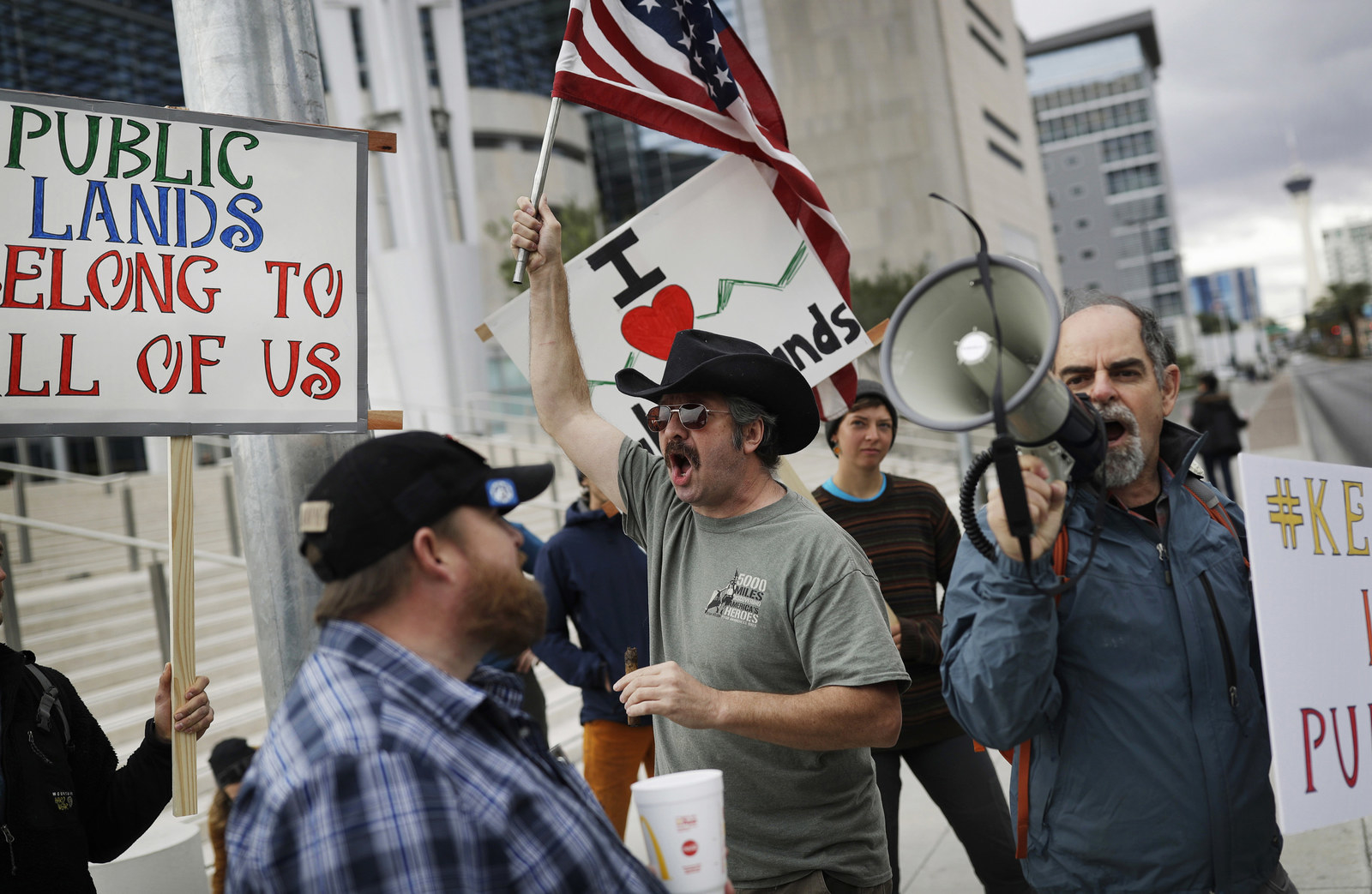 Outside the courthouse after the mistrial in December, Ammon Bundy told reporters he believed the judge would rule against a new trial, and that he didn't believe "there's a jury in the country that will convict us."
In addition to the evidence violations cited by the judge, Ammon Bundy said his defense team was aware of "at least another half dozen" violations that had not been brought up in court.
The ruling on Monday was the final defeat for federal prosecutors in the Nevada case after a jury acquitted four other men — Ricky Lovelien, Steven Stewart, Scott Drexler, and Eric Parker — of all or most of the charges they had faced for their roles in the same standoff.
Seeds for the standoff in Bunkerville, Nevada, were planted after the US Fish and Wildlife Service listed the desert tortoise as an endangered species in 1989, prompting the BLM to designate hundreds of thousands of acres near Bundy's ranch for conservation to protect the tortoise.
The BLM purchased grazing rights from ranchers affected by the plan, effectively giving the agency the authority to manage and regulate use of the land, including grazing, through permits.
Grazing fees have long been a contentious topic between ranchers and federal regulators, but Bundy took a hard stance and refused to sell his rights or pay the fees. Over the years, his continual use of the land for grazing built up to more than $1 million in fees.
Bundy argued his family had been using the land for generations and he and other ranchers accused the federal government of a "land grab."
In August 2013, a court ordered Bundy to remove his cattle from public lands.
The next year, dozens of supporters headed to Bundy's ranch as officials began to round up the family's cattle for trespassing, setting the stage for a standoff that attracted national attention.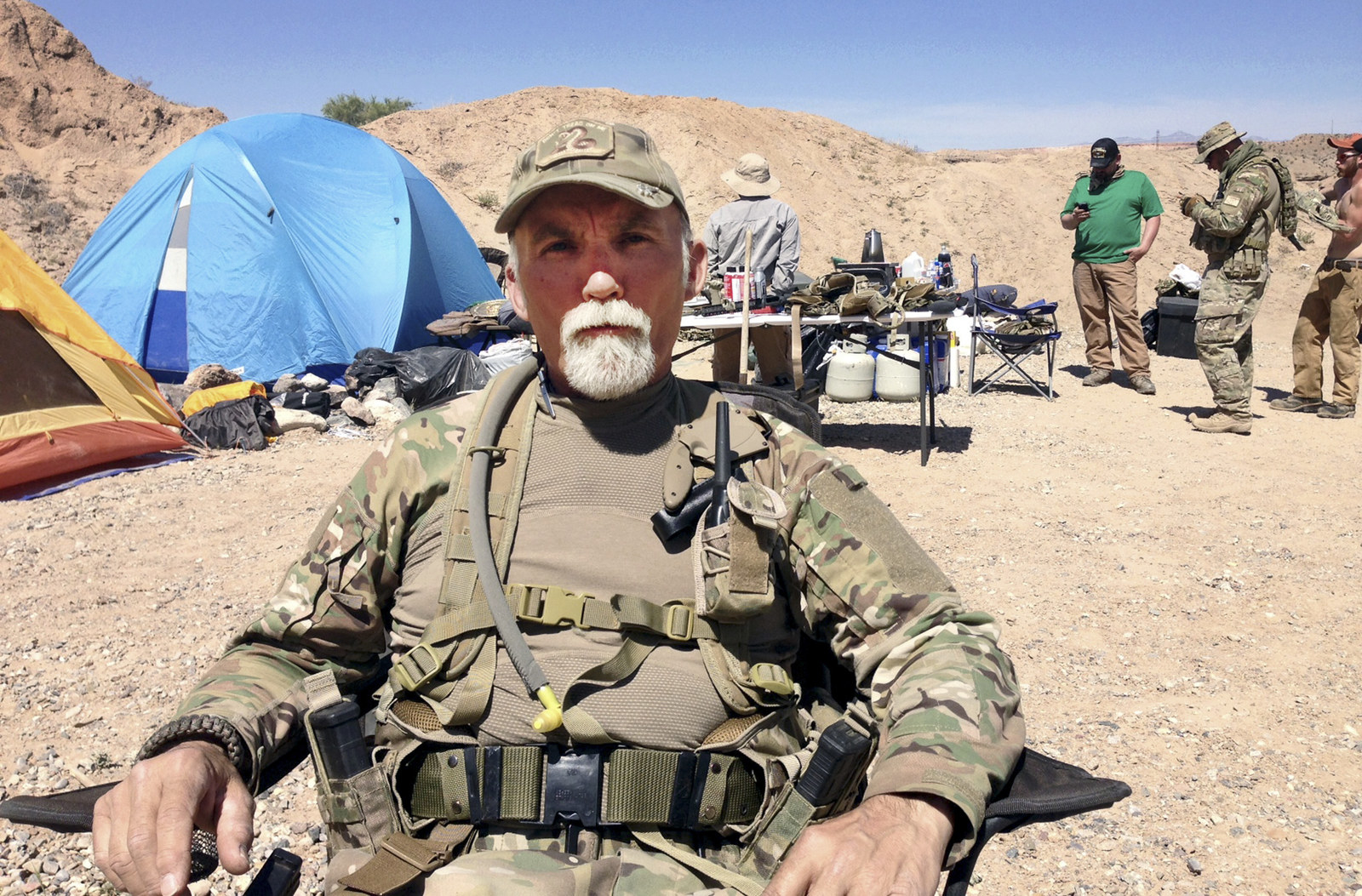 After hundreds of armed civilians rallied to the Bundys' side, though, federal agents were forced to retreat, emboldening the family and a network of militias that led to another standoff at a wildlife refuge in Oregon over a similar land management dispute.

After a march through the small town protesting that case, Bundy urged supporters to head to the 187,000-acre Malheur National Wildlife Refuge and take over the compound.
The standoff lasted 41 days and ended with the arrest of Cliven, Ammon, and Ryan Bundy. During the arrests, officers shot and killed Robert "LaVoy" Finicum, who was close with the Bundys and acted as a spokesman for the group.
Many of the Bundys' supporters, including President Trump's longtime associate Roger Stone, believe the men were political prisoners of an overreaching government and have called for their release. Others see the family and their actions as the spark for a growing militia and anti-government movement eager for confrontation with federal officials.
Speaking to reporters outside the federal courthouse a free man on Monday, Cliven Bundy said he wasn't sure what his next step would be.
"I've either got to forgive and forget, or fight for the rights and freedom of others," he said.