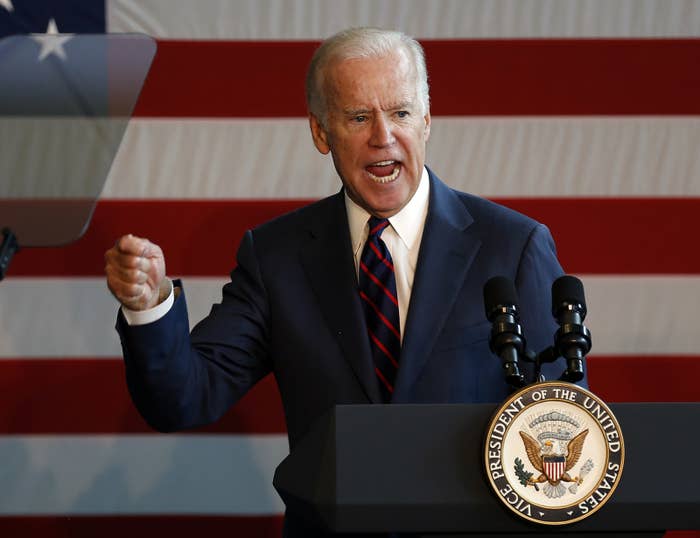 Vice President Joe Biden said he wished he were in high school so he could take Donald Trump "behind the gym," suggesting he would beat up the Republican presidential nominee for his vulgar comments about women.
"The press always ask me, don't I wish I were debating him," Biden said during a rally for Hillary Clinton Friday in Pennsylvania. "No, I wish we were in high school, I could take him behind the gym. That's what I wish."
Biden was criticizing Trump's comments that were recorded in 2005 inside an Access Hollywood bus and leaked earlier this month.
Trump apologized for the comments and dismissed it as "locker room talk," but shortly afterward a series of women went public with allegations that Trump groped them or forced himself on them.
Trump and his campaign have denied those allegations.
On Friday, Biden tore into the Republican nominee at the rally, criticizing not just his comments about groping, but Trump's comments that he could because he was a celebrity.
"But it's more than that. 'Because I'm famous. Because I'm a star, because I'm a billionaire I can do things other people can't,'" Biden said angrily. "What a disgusting assertion for anyone to make."