Inmate Says Sandra Bland Was Distraught Before She Was Found Dead
A Texas jail inmate told a local TV news station she tried to calm Sandra Bland, who was in a neighboring cell, but that she believes the 28-year-old committed suicide.
An inmate housed next to Sandra Bland told a local TV news station that she is "positive" the distraught 28-year-old's cause of death was suicide.
"I'm positive it was, but that's just me," Alexandria Pyle told ABC News.
Bland was arrested July 10 after a traffic stop that turned into a heated and violent exchange with a Texas trooper. Three days later she was found dead in her cell.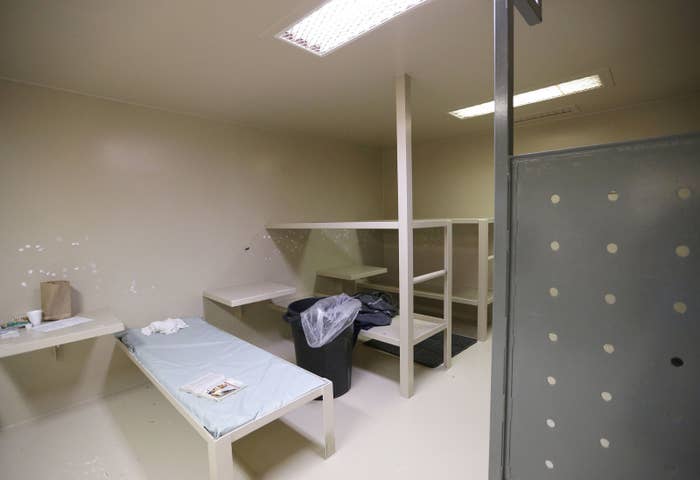 An autopsy completed this week determined her death a suicide by asphyxiation, but her time in jail and the traffic stop have come under investigation my multiple Texas agencies.
Bland's family and their attorney have repeatedly disputed assertions she committed suicide in her cell, point out that she was excited to start a new job.
Pyle, who was in custody in Waller County Jail when Bland was booked, told ABC she and Bland spoke through a small partition that divided the cells.
"She was crying and saying that she got beat up," Pyle said. "She was crying and I could barely understand her and I just, I was like, 'It will be OK, it will be all right. You can't be here forever.'"

The two spoke Sunday, the day before Bland was found dead in her cell.

"She just said a cop, she was smoking a cigarette, cop asked her to put it out, and she's like, 'Why it's my car?'" Pyle said. "He got her out, and then, that was it."
According to jail records, Pyle was booked into the jail on July 7 and released July 23.
"[Bland] said her bond was $5,000 and she was like, 'I'm not equipped for this type of life, I don't need to be here, I don't deserve to be here,'" Pyle said. "She seemed really distraught, but I don't know if that was suicidal."
Pyle said she didn't hear anything out of the ordinary in Bland's cell, including on the morning before her body was found. She awoke that day to jailers taking pictures of Bland's cell.
Pyle also told the local ABC affiliate she didn't believe the guards were involved in Bland's death, but that she didn't think she should have been housed alone in a cell.
"Because we're over here, and we're trying to make the most of it, so we try to keep each other laughing all the time," she said. "And she's hearing that. That would make anyone sad."
Watch the full interview here: