President Donald Trump ignited the ire of gun rights advocates — including many of his supporters — Wednesday when he suggested confiscating guns without due process from people believed to be mentally ill.
In a televised meeting with lawmakers, Trump told fellow Republicans that they are "afraid of the NRA," and delighted Democrats by suggesting support for stronger background checks for gun purchases, bans on assault weapons, and raising the age to purchase AR-15–style rifles to 21.
The reaction from gun rights groups was swift. Minutes after the meeting, Breitbart News had labeled the president — who was endorsed by the NRA — "Trump The Gun Grabber."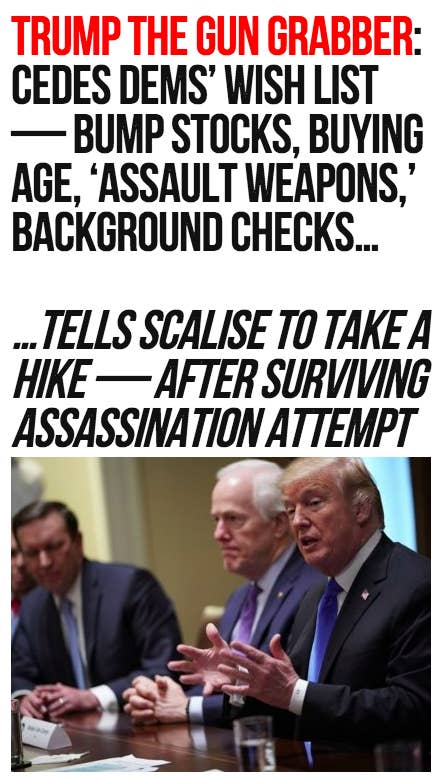 "We believe he's gone from, in his own words, the Second Amendment's best friend to the gun-grabber in chief," Michael Hammond, legislative counsel for Gun Owners of America, told BuzzFeed News.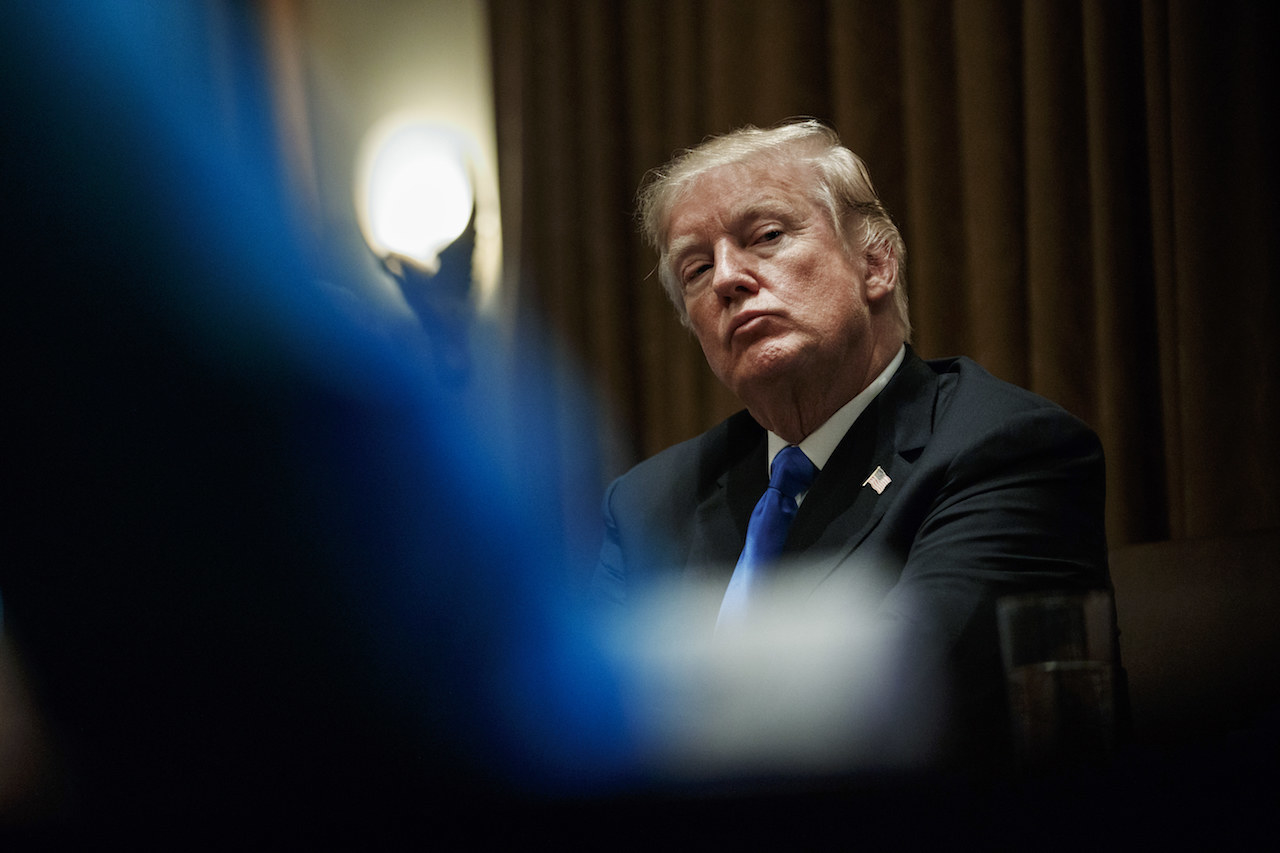 "As soon as he becomes president, he adopts Michael Bloomberg's agenda," said Hammond, referencing the former mayor of New York City, who is a prominent supporter of pro–gun control groups.
Trump also suggested arming teachers and called for the abolishing of "gun-free zones" — proposals that are supported by the NRA and other gun rights advocates. But it was his other comments during the roundtable discussion that alarmed the president's supporters, in particular his remark that officials should "take the guns immediately from people that you could judge immediately they are mentally ill."
As the meeting went on Trump again seemed to suggest the government could ignore due process rights when confiscating weapons. When Vice President MIke Pence referenced a California law that mandates people named in restraining orders turn in their firearms, Trump interjected.
"Take the guns first, go through due process second," he said. "A lot of times by the time you go to court, it takes so long to go to court, to get the due process procedures. I like taking the guns away early."
It was a remarkable shift for the president, who has frequently touted his endorsement from the NRA, and cast himself as a supporter of gun rights and gun owners. During the presidential campaign, Trump repeatedly revved up his base with warnings that Hillary Clinton wanted to abolish the Second Amendment.
Had Trump "not ran on support of the Second Amendment," Hammond said, "he would not be president of the United States."
US Sen. Ben Sasse, a Nebraska Republican who sits on the Senate Judiciary Committee, sharply condemned Trump for the comments.
Conservative commentator Ben Shapiro wrote that Trump had "betrayed" his supporters, calling the president's remarks "an anti-Second Amendment statement so radical that it put President Obama's gun control sermons in the shade."
"If Trump compromises on guns or immigration, he's toast," tweeted former Republican Congressman Joe Walsh, a right-wing talk radio host. "No compromise. Not now, not ever."
"President Trump, you're sounding like a liberal," wrote conservative commentator and Fox News host Mark Levin. "The NRA is not the enemy. Beating it down everyday is outrageous."
Fox News host Laura Ingraham accused Trump of aligning himself with liberal politicians.
"And we worried about Obama taking guns," tweeted conservative firebrand Glenn Beck.
Of course, Trump has appeared to align himself with Democrats in the past, only to backtrack and readopt a more staunch conservative position. In January, conservatives similarly criticized Trump for airing support for the Deferred Action for Childhood Arrivals program, or DACA, in another bipartisan meeting with lawmakers.
For some though, Trump's comments on gun control seemed to cross a line.
"Of all the issues that he could have chosen to go south on, he chose the issue that was most central to his base," Hammond said. "We're open to the possibility that he's just playing Machiavelli here, but I don't think we can assume that."
The NRA seemed weirdly unfazed by Trump's comments. On Fox News, NRA spokeswoman Dana Loesch said the group was "in lockstep with the president on protecting children."
Asked about Wednesday's meeting, NRA spokesperson Jennifer Baker said the organization opposed many of the proposals aired during the meeting.
"While today's meeting made for great TV, the gun control proposals discussed would make for bad policy that would not keep our children safe," Baker told BuzzFeed News. "Instead of punishing law-abiding gun owners for the acts of a deranged lunatic, our leaders should pass meaningful reforms that would actually prevent future tragedies."
The NRA did not address specific questions about Trump's comments on due process, or his apparent support for including an assault weapons ban provision in a Republican background check bill.