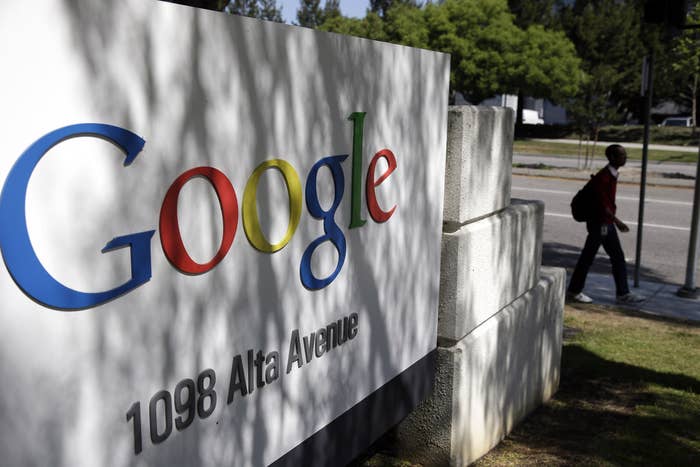 Google is refusing to comment on a series of tweets posted Saturday by a former employee who alleged she was repeatedly sexually harassed by her superiors.
Kelly Ellis described incidents in which superiors commented on her appearance and made sexual comments about other women.
In one instance during a company trip to Maui, she said a superior told her it was, "taking all of my self control not to grab your ass right now."
Ellis said many of the comments she felt she had to "laugh off" and not report to the company's human resources department for fear it would damage her career.
She said that instead of investigating her accused harasser, Google reprimanded her and offered her no support.
According to her LinkedIn profile, Ellis worked as a senior software engineer at Google from 2010 to 2014.
She now works for Medium, a blog-publishing platform based in San Francisco. While at Medium, she's written about women's role — or lack thereof — in the tech industry.
She was also named one of 20 women in the tech industry to follow on Google +.
Her comments on Twitter Saturday reverberated across social media, drawing hundreds of both supporters and critics.
Ellis also said she did not receive support from the company when some of the issues were aired.
Buzzfeed News reached out several times on Saturday and Sunday to Google for comment on Ellis' allegations, but received no response from the tech giant.
In another incident described in Ellis' tweets, Rod Chavez — currently an engineering director at Google, according to his LinkedIn profile — made a comment during a company trip about grabbing her.
Another superior, Vic Gundotra — a former vice president of engineering, who helped lead the launch of Google + — allegedly also made comments about her appearance, according to Ellis.
Buzzfeed News reached out to Vic Gundotra and Rod Chavez regarding Ellis' allegations. They did not respond for comment.
As she continued to tweet about her experiences at Google, Ellis said she had no proof to offer as to her allegations, but countered to online critics that gathering proof of events as they happened was next to impossible, barring eye witnesses.
Still, she said she felt the need to speak out to encourage others who may have similar experiences in the industry.
Ellis also blasted the company for doing nothing to curtail the behavior, and at one point reprimanding her.
She also criticized Google for the way the company handles harassment training and complaints.
The behavior she described by her superiors and the company, she said, is the reason she left Google in 2014.
Buzzfeed News reached out to Ellis, but she said she did not want to speak to the media.
After hours of detailing her experiences, she also said had to desire to recap it after her public discussion Saturday.
On Sunday, Ellis tweeted that she had received several rape threats after speaking out.