Former President George H. W. Bush Hospitalized After Fall
A spokesman said the 41st president was being treated for a broken bone in his neck after a fall in his home in Maine.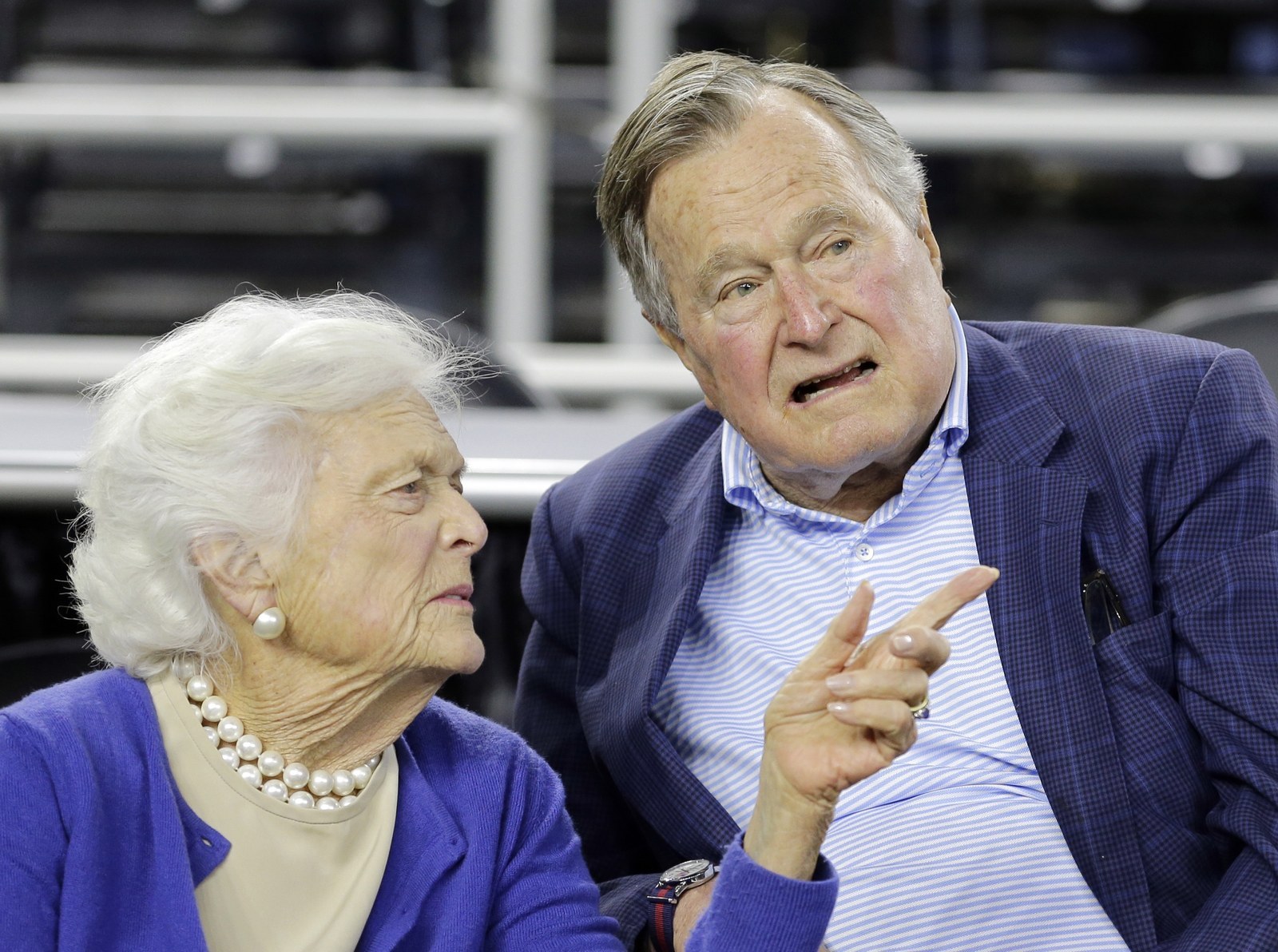 Former President George H. W. Bush was hospitalized Wednesday after falling and suffering a broken bone at his home in Maine, his spokesman said.
Bush fractured a bone in his neck and was in stable condition, Matt Paul, a spokesman for Maine Medical Center, told BuzzFeed News.
He "is fine," Bush's spokesman Jim McGrath said on Twitter.
Bush, the country's oldest living former president, celebrated his 91st birthday in June.

Bush suffers from a form of Parkinson's disease and can no longer walk on his own. He was last hospitalized in December after experiencing shortness of breath, and released days later.

The Office of George H. W. Bush on Thursday released the following statement about the incident:
President Bush 41 remains hospitalized in fair condition at Maine Medical Center in Portland following a fall yesterday at his home in Kennebunkport in which he fractured his C2 vertebrae. The president never lost consciousness, and the injury he sustained neither impinged on his spine nor resulted in any neurological deficits. He continues to have normal use of his limbs.

The plan is to let this injury heal on its own without surgery. President Bush will remain at Maine Medical Center to to be fitted for a brace to immobilize the injured area, to continue physical therapy, and for further evaluation.


We do not discuss timelines for discharge, but do not believe this will be a prolonged recovery period at MMC.