Three days of formal mourning began at the Ronald Reagan Presidential Library Wednesday, where former first lady Nancy Reagan is to be buried next to her husband in Simi Valley.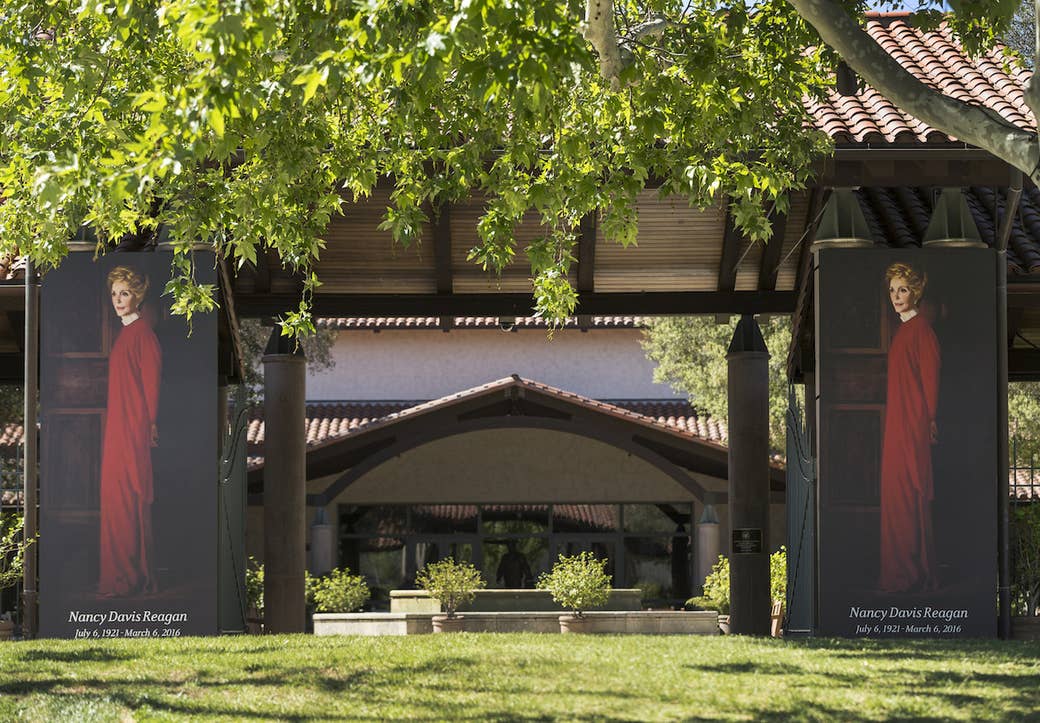 Nancy Reagan died Sunday of congestive heart failure Sunday and is to be buried in a private ceremony Friday.

But an invite-only, 20-minute service for close family and friends was held Wednesday at a Santa Monica funeral home.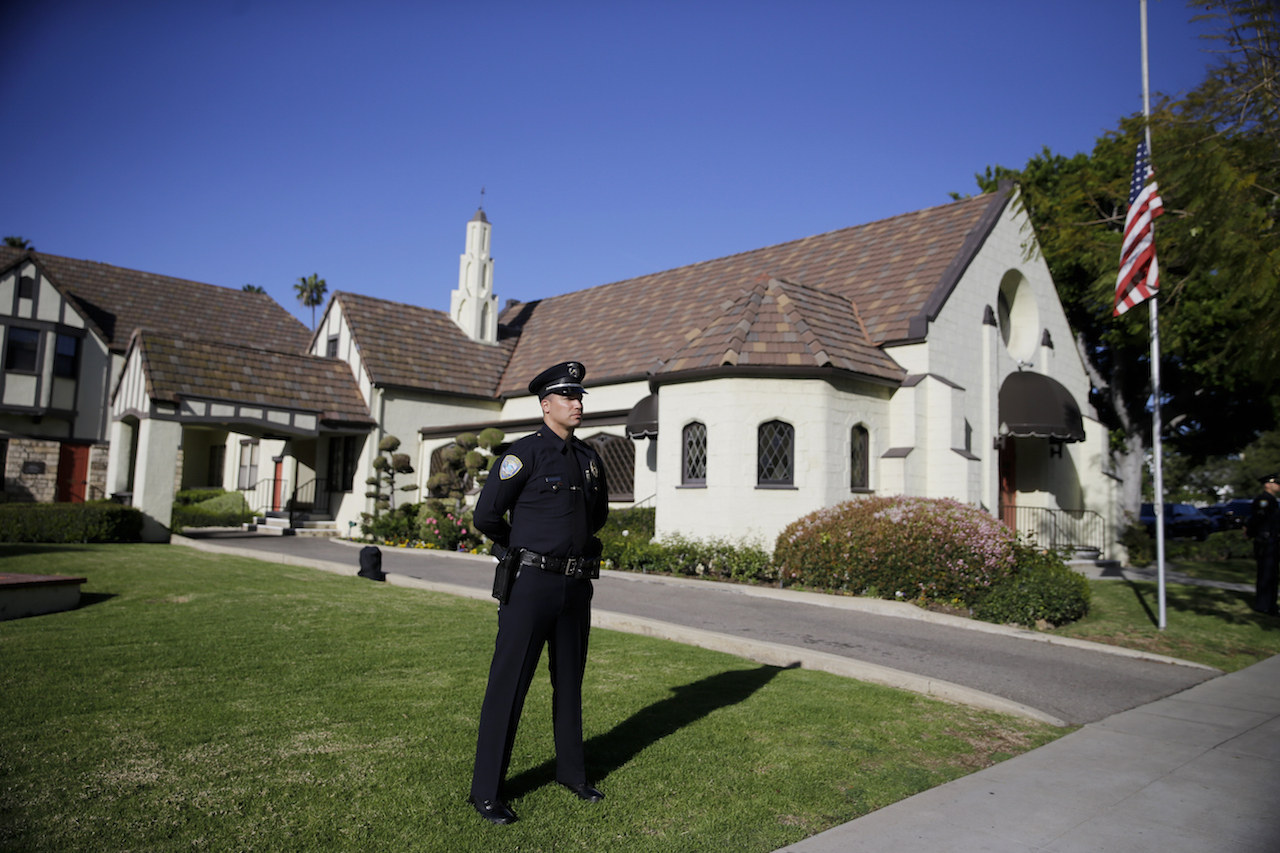 According to the Associated Press, the private ceremony was a small affair, with about 20 close personal friends and relatives attending the service.
The attendees included the couples' grandchildren and the widower of the Reagan's daughter, Maureen. The service was held by the family paster, Rev. Don Mooma.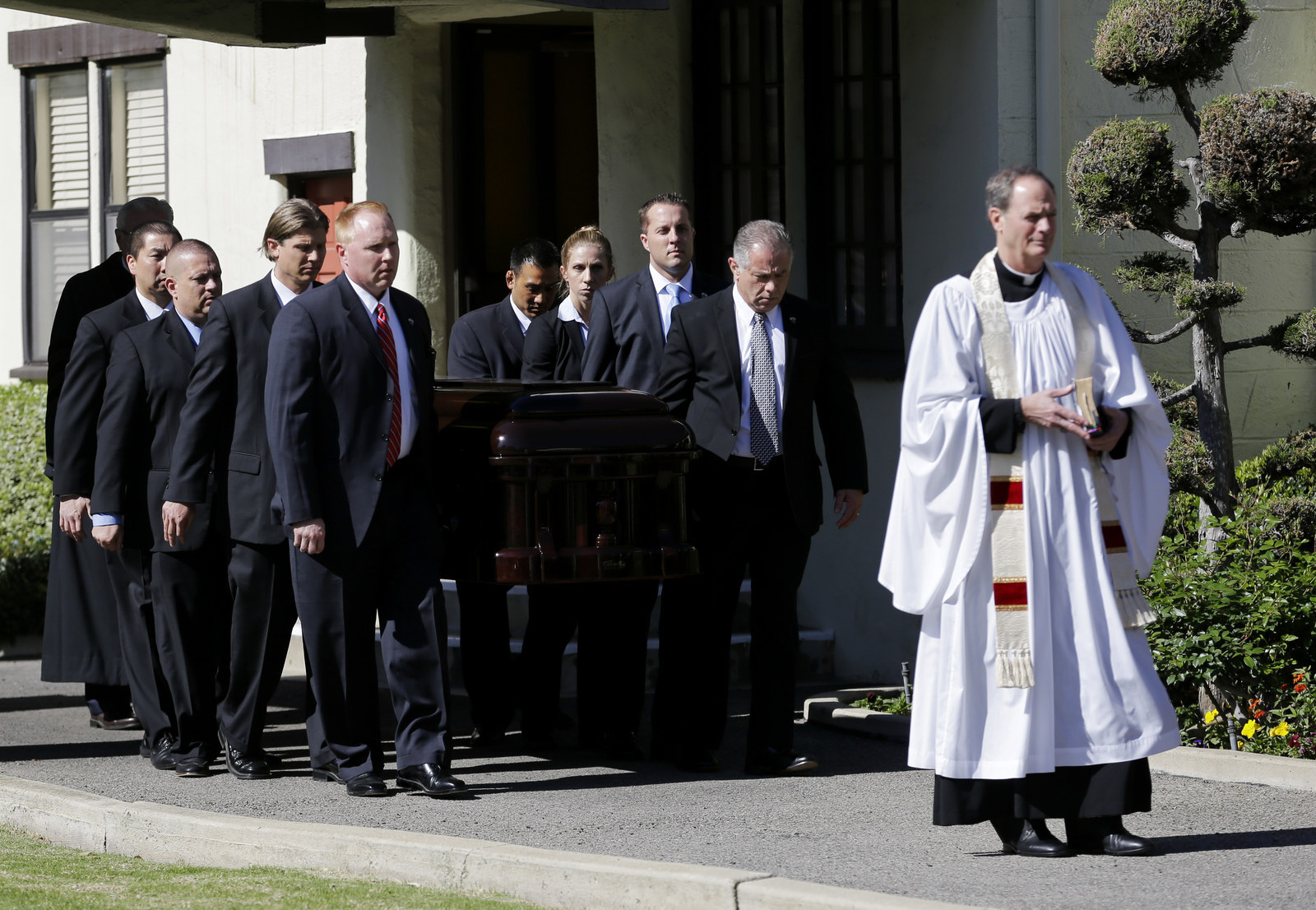 Her body was then taken via motorcade to the Ronald Reagan Presidential Library in Simi Valley.
The eight pallbearers who carried her casket out of the funeral home included eight Secret Service agents who served the first lady and President Reagan, according to a statement from the Reagan Foundation.
The long motorcade passed under an overpass draped by an American flag by firefighters saluting the former first lady.
Mourners also lined the road leading up to the presidential library to pay their respects to the former first lady, a staunch supporter and protector of her late husband.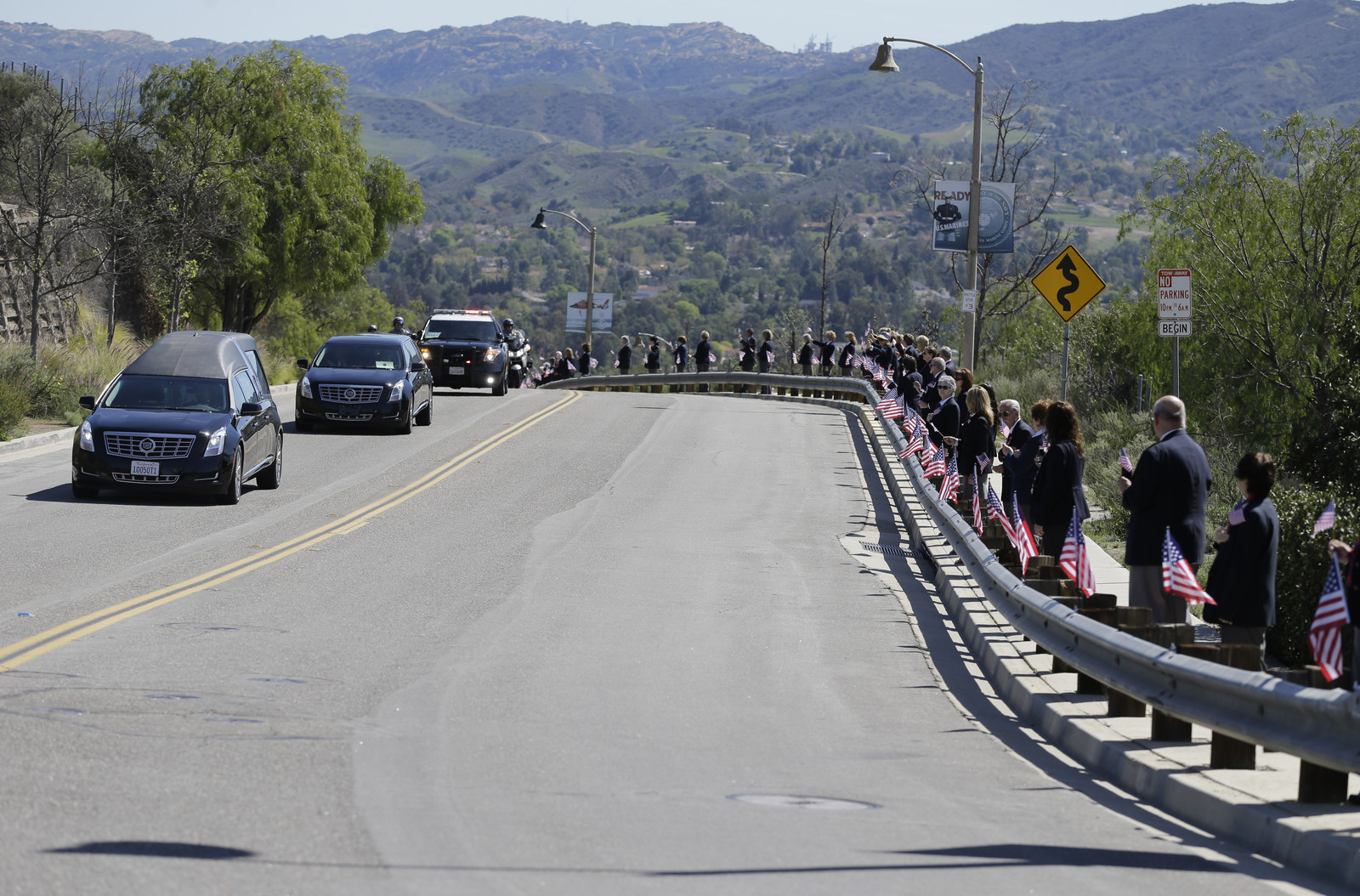 Her body will remain at the library for two days of public viewing, where supporters and politicians alike have already made the trek.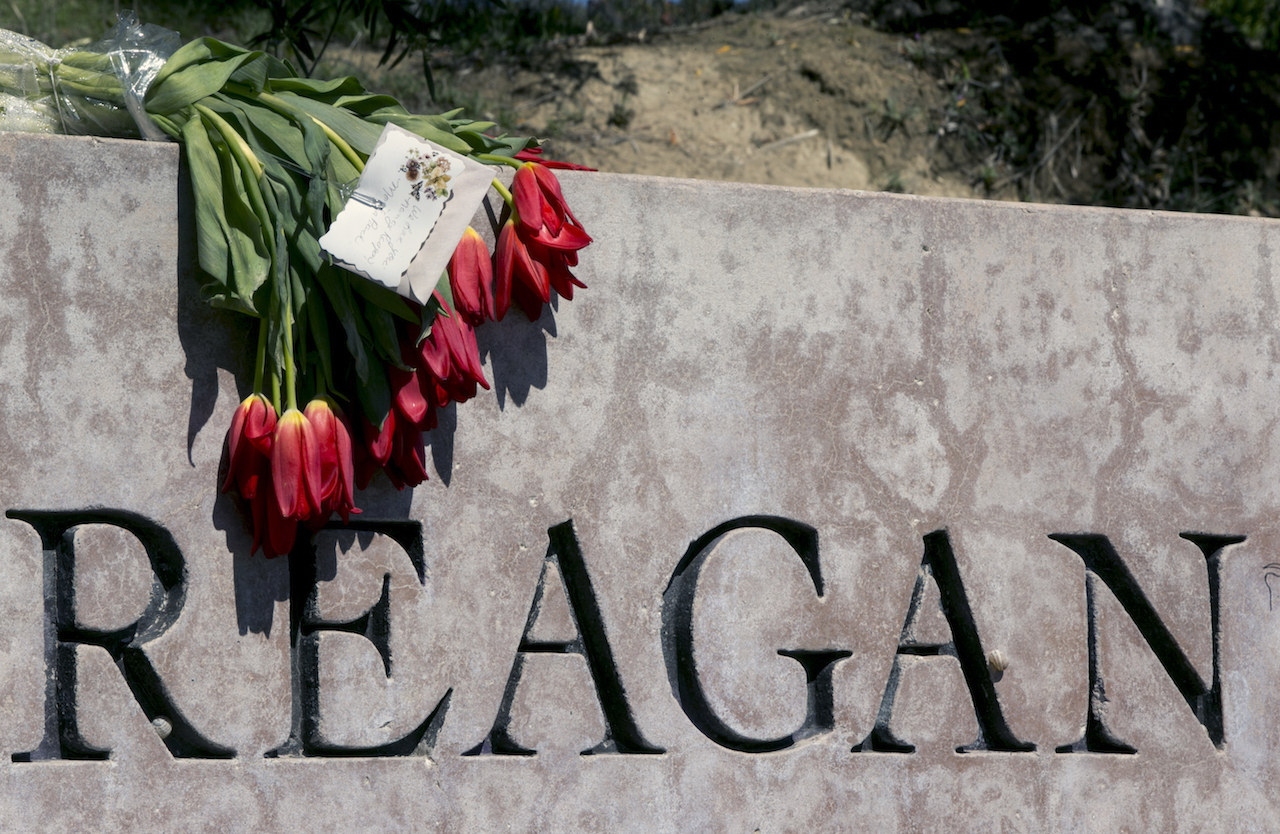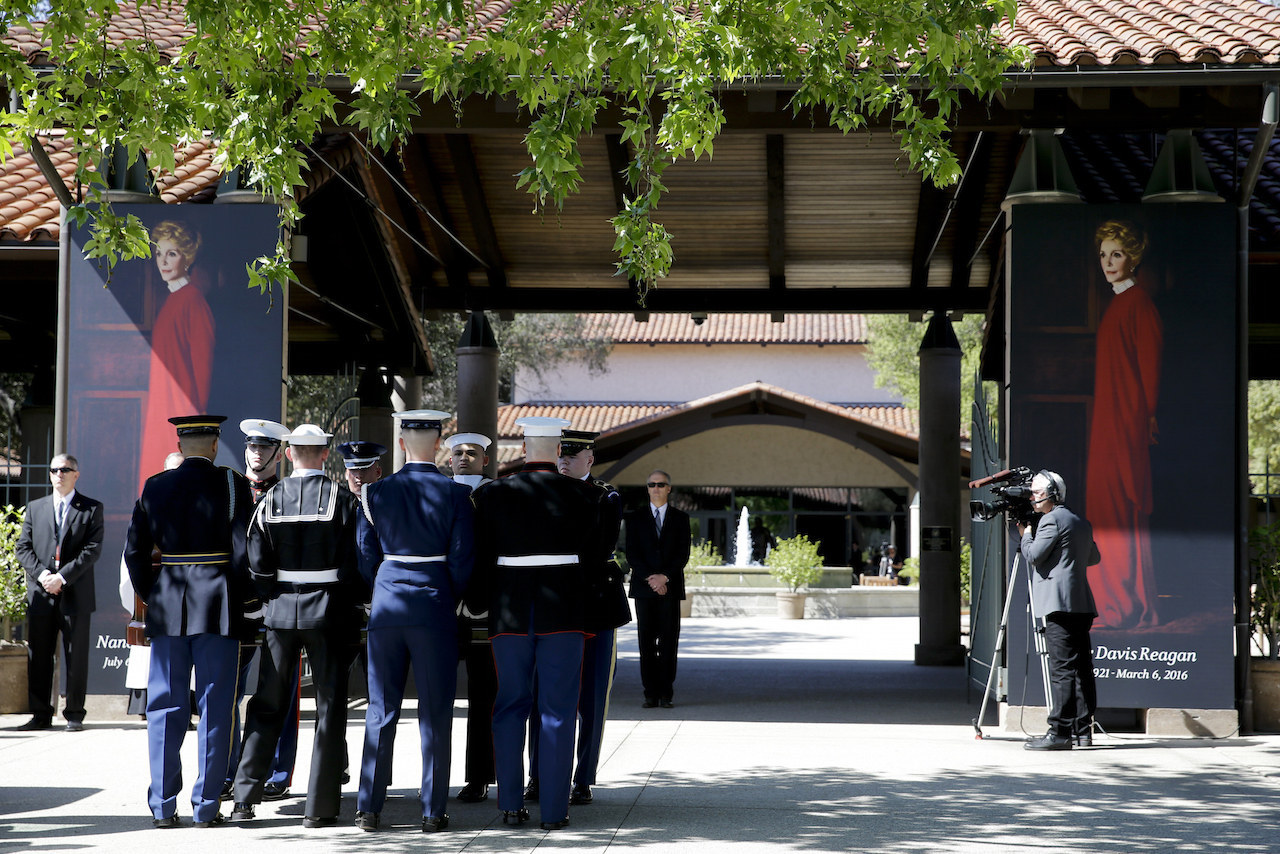 House Speaker Paul Ryan was among the first to pay their respects.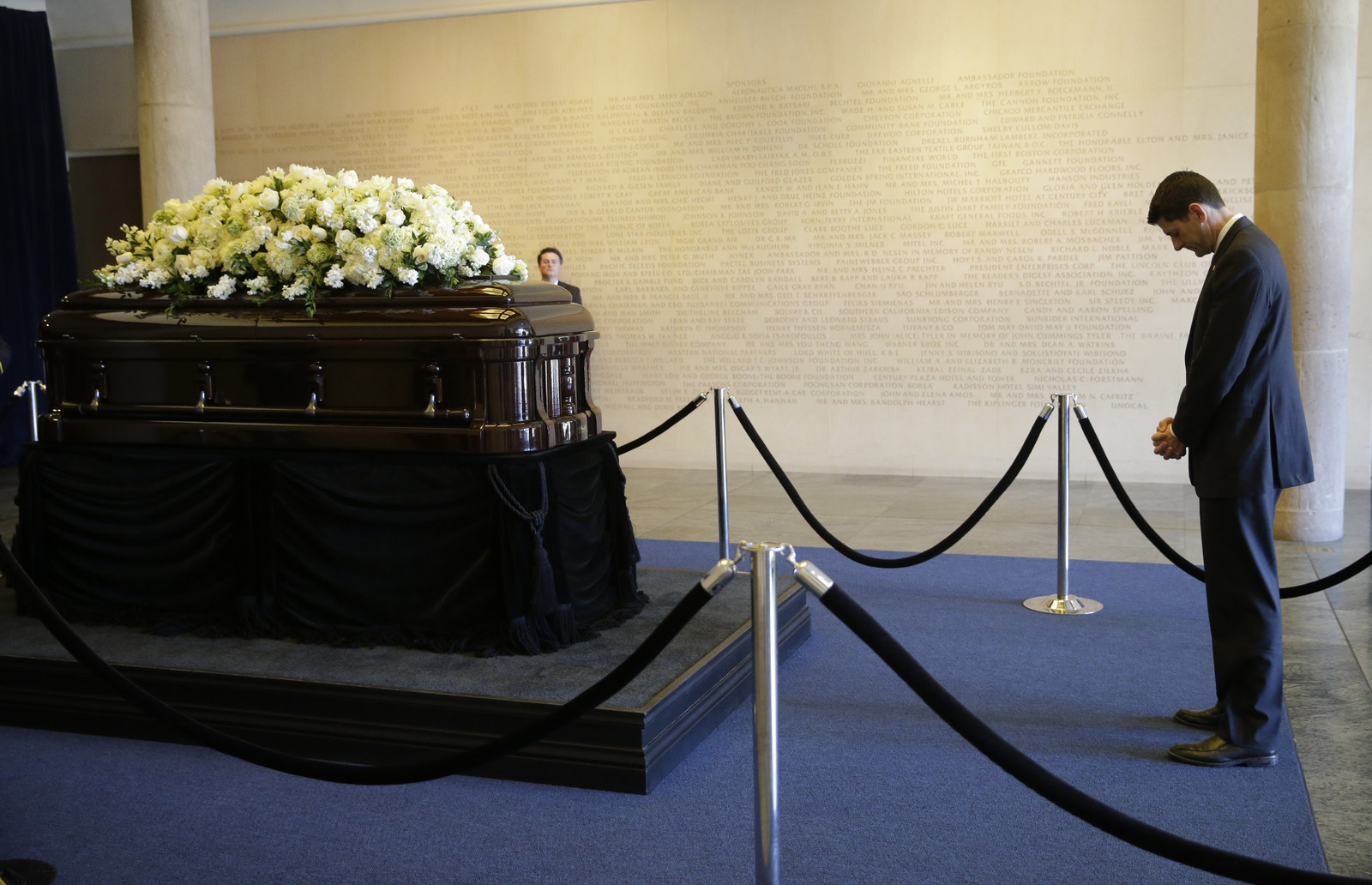 According to the Associated Press, the details of her funeral were all planned by the former first lady herself.
That included flower arrangements, music to be played, and the list of 1,000 people invited to the private ceremony Friday.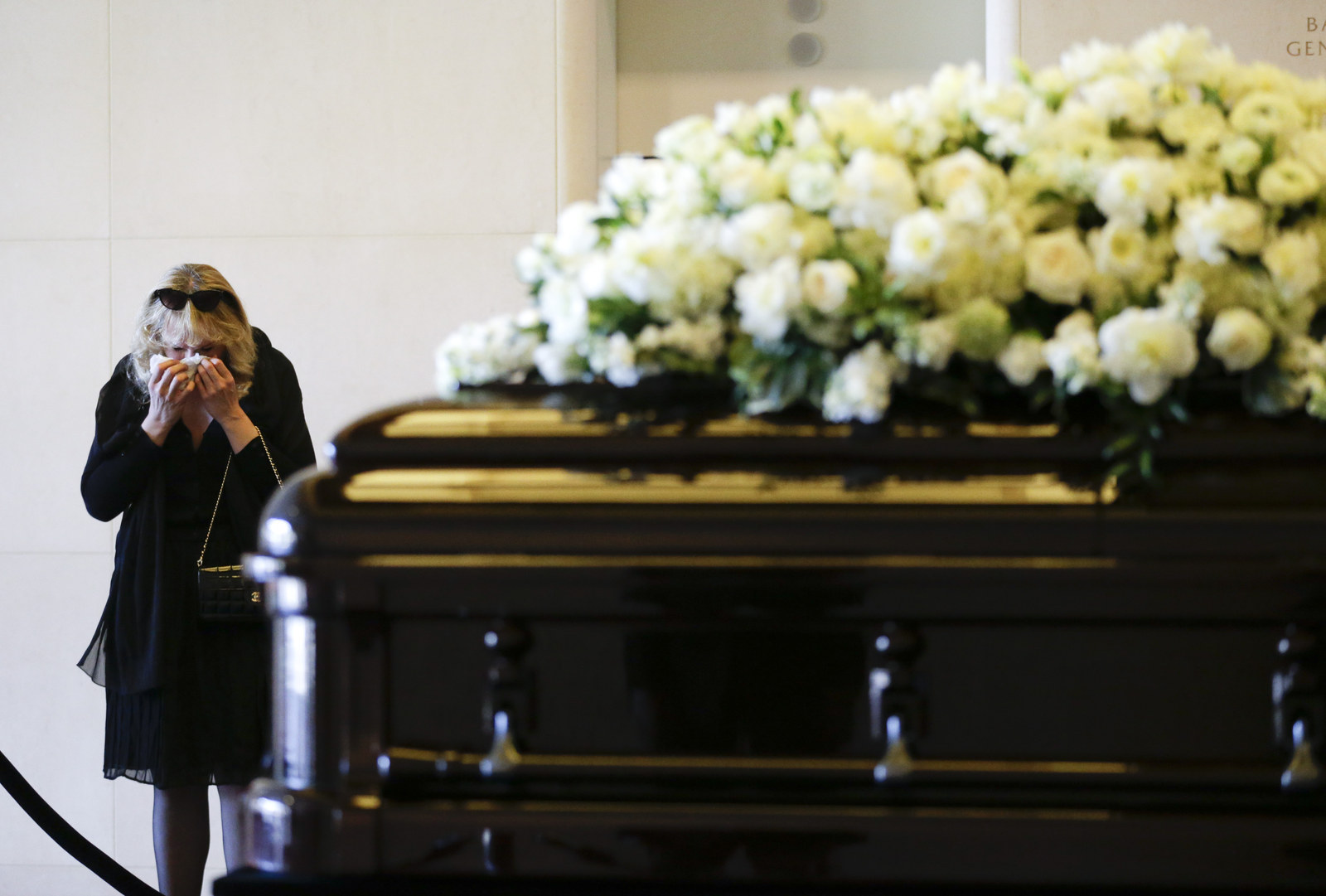 It also included covering her casket with roses and peonies, the former first lady's favorite flower.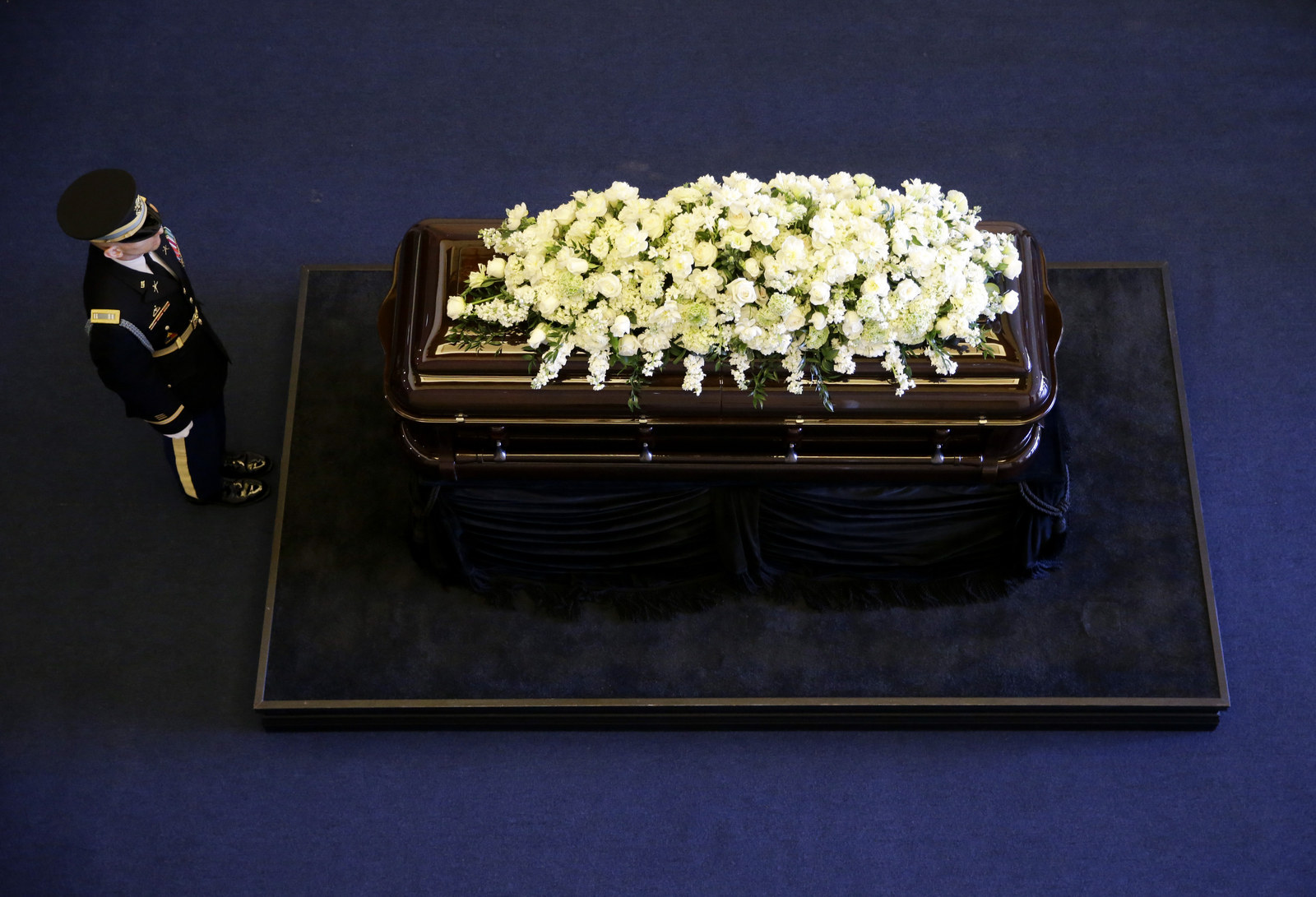 Public viewings will continue Thursday at the library from 1 p.m. to 7 p.m., according to the Reagan Foundation.
Friday's private service is expected to be attended by former President George W. Bush and his wife, former first lady Rosalynn Carter, current first lady Michelle Obama and presidential candidate Hillary Clinton.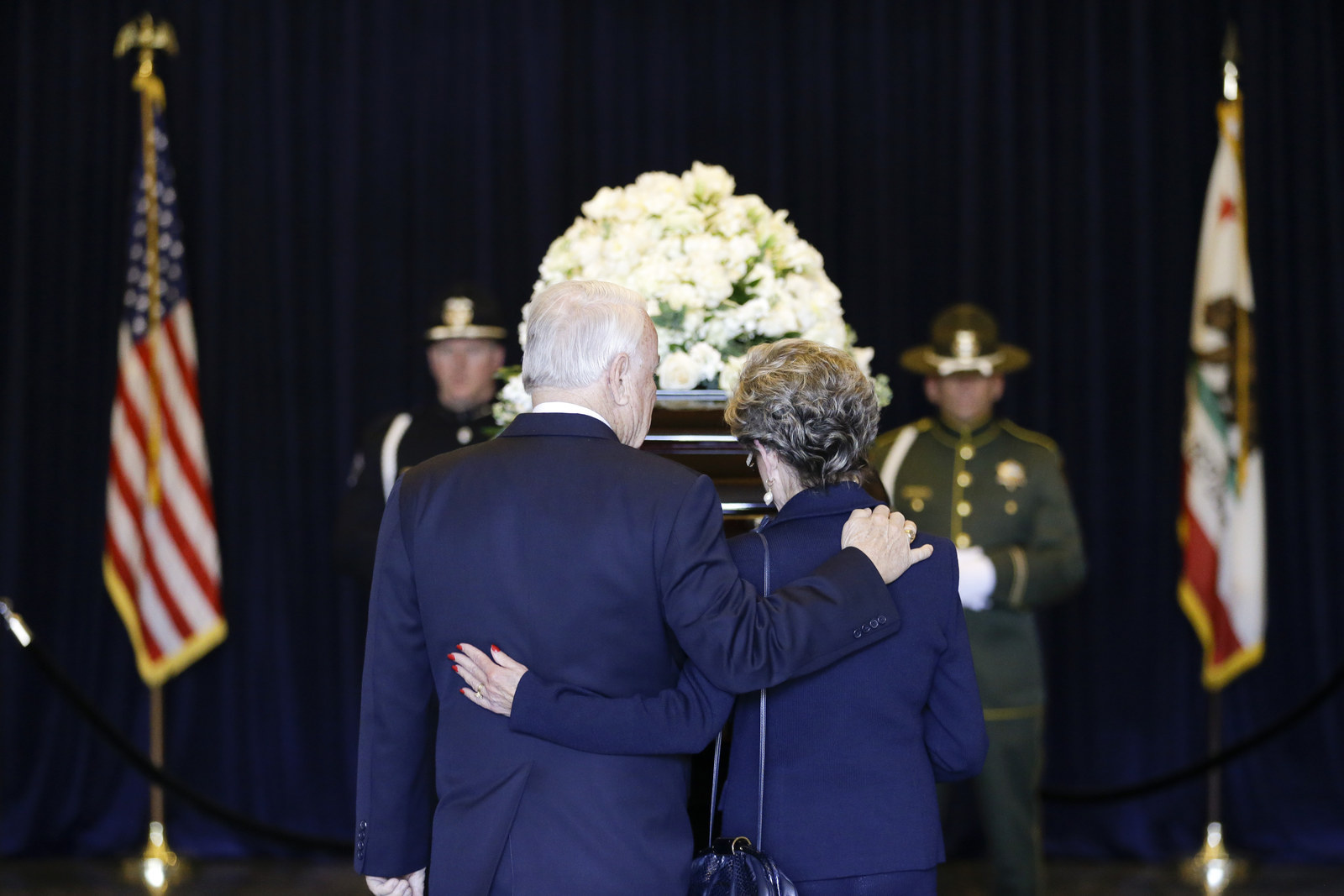 Initially, four 50-passenger buses were running between the guest lot and the Reagan Library, but due to the overwhelming response, 15 buses were eventually running back-and-forth with more than 1,000 mourners still waiting at an off-site location as of 4:30 p.m., according to the foundation.