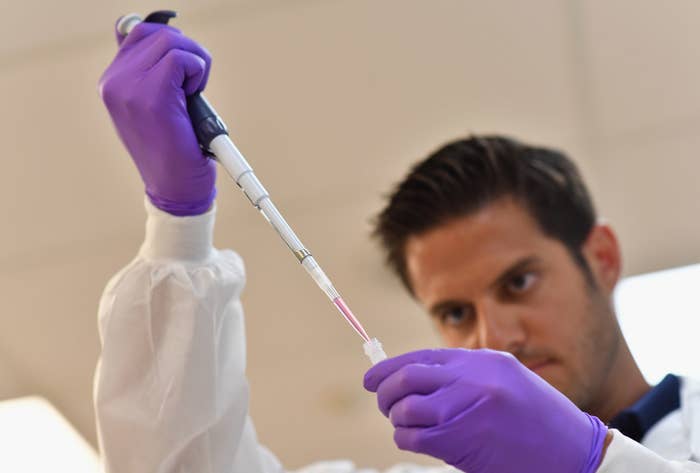 Family Tree DNA, one of the largest private genetic testing companies whose home-testing kits enable people to trace their ancestry and locate relatives, is working with the FBI and allowing agents to search its vast genealogy database in an effort to solve violent crime cases, BuzzFeed News has learned.
Federal and local law enforcement have used public genealogy databases for more than two years to solve cold cases, including the landmark capture of the suspected Golden State Killer, but the cooperation with Family Tree DNA and the FBI marks the first time a private firm has agreed to voluntarily allow law enforcement access to its database.

While the FBI does not have the ability to freely browse genetic profiles in the library, the move is sure to raise privacy concerns about law enforcement gaining the ability to look for DNA matches, or more likely, relatives linked by uploaded user data.
For law enforcement officials, the access could be the key to unlocking murders and rapes that have gone cold for years, opening up what many argue is the greatest investigative tactic since the advent of DNA identification. For privacy advocates, the FBI's new ability to match the genetic profiles from a private company could set a dangerous precedent in a world where DNA test kits have become as common as a Christmas stocking stuffer.

The Houston-based company, which touts itself as a pioneer in the genetic testing industry and the first to offer a direct-to-consumer test kit, disclosed its relationship with the FBI to BuzzFeed News on Thursday, saying in a statement that allowing access "would help law enforcement agencies solve violent crimes faster than ever."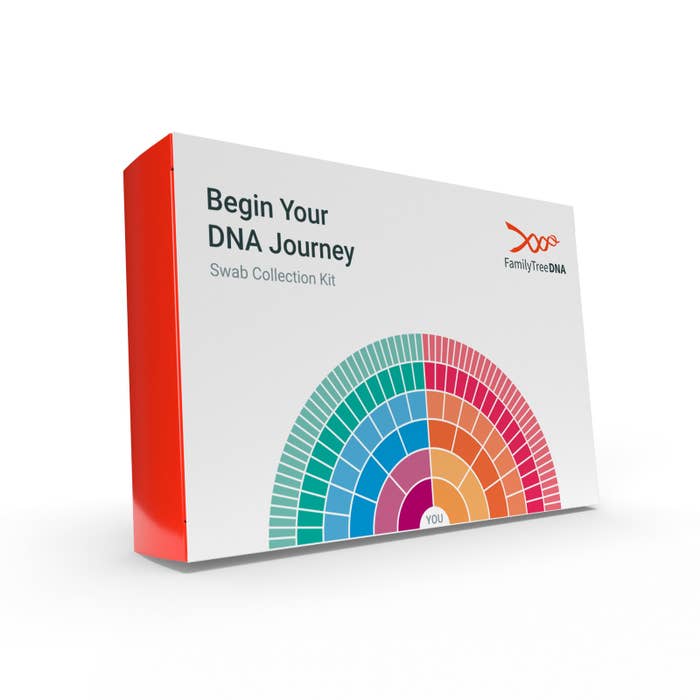 While Family Tree does not have a contract with the FBI, the firm has agreed to test DNA samples and upload the profiles to its database on a case-by-case basis since last fall, a company spokesperson told BuzzFeed News.
Its work with the FBI is "a very new development, which started with one case last year and morphed," she said. To date, the company has cooperated with the FBI on fewer than 10 cases.
The Family Tree database is free to access and can be used by anyone with a DNA profile to upload, not just paying customers.
For detectives across the country desperate for leads, investigative genealogy has become the newest frontier for law enforcement agencies. By uploading DNA collected from a crime scene to genealogy databases, detectives have been able to locate distant relatives of suspected serial killers and rapists. Then, assembling a genealogical tree from that information, they have worked to identify suspects of crimes.
Until now, investigators have limited their searches to public and free databases, where genealogy enthusiasts had willingly uploaded the data knowing it could be accessible to anyone.
Now, under the previously undisclosed cooperation with Family Tree, the FBI has gained access to more than a million DNA profiles from the company, most of which were uploaded before the company's customers had any knowledge of its relationship with the FBI.
Despite the concerns over privacy, officials at Family Tree touted their work with the FBI.
"Without realizing it [Family Tree DNA founder and CEO Bennett Greenspan] had inadvertently created a platform that, nearly two decades later, would help law enforcement agencies solve violent crimes faster than ever," the company said in a statement.
Officials at Family Tree said customers could decide to opt out of any familial matching, which would prevent their profiles from being searchable by the FBI. But by doing so, customers would also be unable to use one of the key features of the service: finding possible relatives through DNA testing.
For people who used the service not knowing the FBI had access to it, the news was concerning.
"All in all, I feel violated, I feel they have violated my trust as a customer," Leah Larkin, a genetic genealogist based in Livermore, California, told BuzzFeed News. "I've got to decide whether I want to opt out of matching or delete my kits."
Larkin, one of the administrators of a Facebook genealogy group with about 50,000 members, predicted that enthusiasts will be split, from those who will be fine with law enforcement gaining access to their DNA profiles to others who will be outraged by the invasion of privacy.
"I think it's going to cause a lot of uproar," she said. "We're going to get the full spectrum."
Law enforcement's use of public databases had already caused concern from privacy advocates who noted that although users submit their DNA profiles willingly, relatives identified by their genetic code have not.
"We are nearing a de-facto national DNA database," Natalie Ram, an assistant law professor at the University of Baltimore who specializes in bioethics and criminal justice, told BuzzFeed News. "We don't choose our genetic relatives, and I cannot sever my genetic relation to them. There's nothing voluntary about that."
Others aired similar concerns.

"I would be very against Family Tree DNA allowing law enforcement to have open access to their DNA database," Debbie Kennett, a British genealogy enthusiast and honorary research associate at University College London said. "I don't think it's right for law enforcement to use a database without the informed consent of the consumer."
In December 2018, the company changed its terms of service to allow law enforcement to use the database to identify suspects of "a violent crime," such as homicide or sexual assault, and to identify the remains of a victim.
In a statement, Greenspan, the president and founder of Gene by Gene, Family Tree's parent company, said the firm would not be violating its terms of privacy to its customers, despite the FBI's access.

"We came to the conclusion that if law enforcement created accounts, with the same level of access to the database as the standard FamilyTreeDNA user, they would not be violating user privacy and confidentiality," Greenspan said.
In a statement, company officials told BuzzFeed News that despite the FBI's access to the database, agents would not be able to obtain more information than what is accessible to normal users of the service.
"In order for the FBI to obtain any additional information, they would have to provide a valid court-order such as a subpoena or search warrant," Greenspan said.
Family Tree had already faced a warrant for information during the search for the Golden State Killer when its parent company was served a federal subpoena in March 2017 for "limited information" on an account. That profile, in the end, did not lead to the arrest, but shows law enforcement has been willing to take bold steps.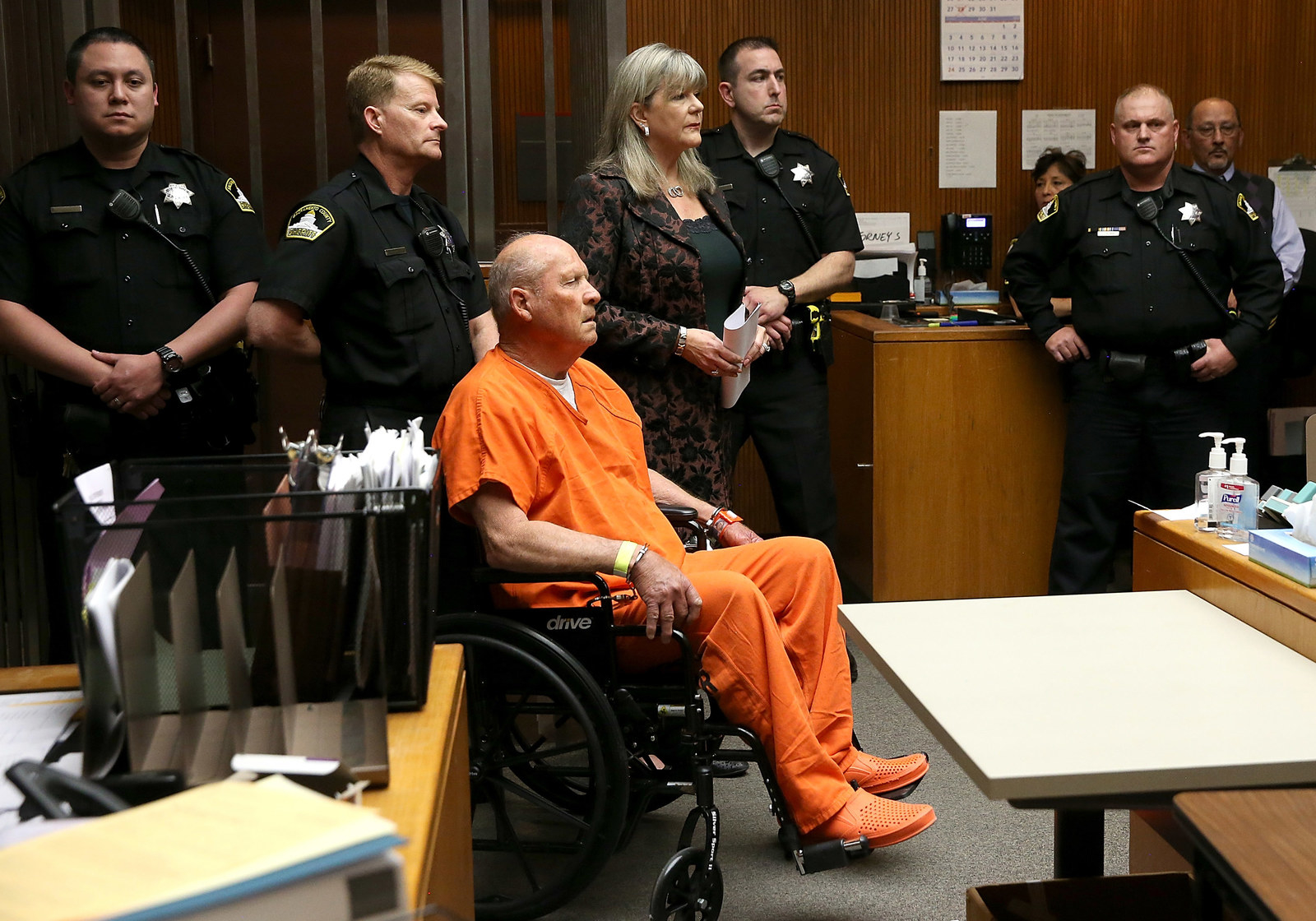 Under the arrangement, the company has also agreed to test DNA evidence for the FBI in its private laboratory.
Law enforcement had been toying with investigative genealogy for more than a year, but the practice gained international attention in April 2018 when detectives used the technique, scanning a public database, to find a distant relative that led to the eventual arrest of the suspected Golden State Killer, who killed 13 people and raped dozens of others.
The DNA-matching technique was an untested long shot then, and immediately raised questions about privacy, ethics, and legal implications in criminal investigations, yet law enforcement officials have been eager to learn and adopt it.
The FBI, in particular, quietly assembled a small but active unit focused on employing the method to crack some of the nation's most difficult cases.
Led by an attorney in the FBI's Los Angeles office, Steve Kramer, the FBI's Investigative Genealogy Unit has since been deployed across the country, aiding police departments in utilizing the technique and instructing officers on how to employ the new tools.
"This is the new great big revolution in law enforcement," Paul Holes, a retired investigator with the Contra Costa District Attorney's Office, who led the team that cracked the Golden State Killer case, told BuzzFeed News. "It's the first big one since the implementation of DNA 20-some years ago."
In the last nine months, police in Maryland, Washington, California, and Florida have solved cases using the method after consulting with the FBI's Investigative Genealogy Unit, a federal law enforcement official told BuzzFeed News.
Those familiar with the technique also argue that despite privacy concerns, few would be opposed to helping catch a homicide or rape suspect.
In one informal survey conducted by genealogist Maurice Gleeson, of people involved in genealogy in the US and Europe, 85% of respondents said they were comfortable with law enforcement using their DNA profiles to catch a serial killer or rapist. Ninety-six percent of those who participated in the survey had taken a DNA test.
The FBI declined to offer details regarding how many cases the new unit has participated in, or the makeup of the team.
"We obviously assisted other investigations that have had successful results," Laura Eimiller, spokesperson for the FBI's office in Los Angeles, told BuzzFeed News.
The agency declined to comment on its cooperation with Family Tree.
According to the company, it currently has 1,021,774 records in its database. By comparison, Ancestry.com is believed to have a database of about 10 million profiles, while 23andMe counts about 5 million accounts.
Still, Family Tree touts one of the largest Y-DNA databases in the world, which can specifically trace a person's patrilineal ancestry, and can be a valuable tool for investigators.
Like other DNA testing companies, Family Tree has touted its protection of customer privacy. Earlier this year, the company was ranked by US News as the best kit for "research and strict privacy," and PC World named it the best kit for privacy.
Greenspan, in the statement, said that won't change despite the FBI's involvement.
"Working with law enforcement to process DNA samples from the scene of a violent crime or identifying an unknown victim does not change our policy never to sell or barter our customers' private information with a third party," Greenspan said. "Our policy remains fully intact and in force."
Peter Aldhous contributed reporting to this story.