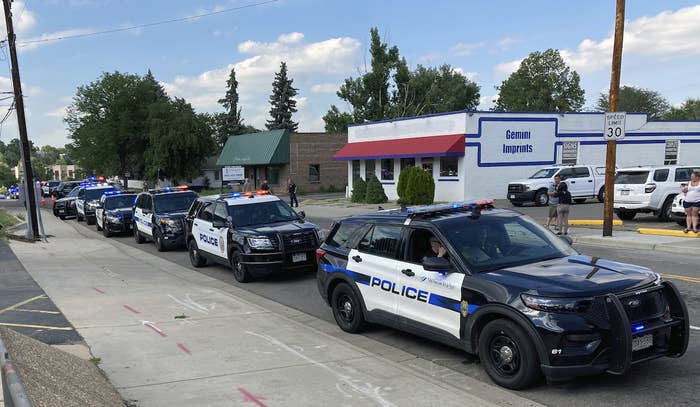 A "good Samaritan" shot a man who ambushed and killed a Colorado police officer, likely saving other lives, only to be fatally shot himself by responding officers, officials confirmed Friday.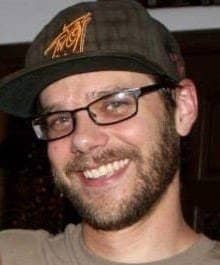 "We lost two heroes," Arvada Police Chief Link Strate said in a video message Friday, acknowledging that Johnny Hurley "undoubtedly saved many lives Monday afternoon" before he was shot and killed by a responding officer.
The incident occurred at about 1:30 p.m. on Monday, June 21, in Arvada, Colorado, where Officer Gordon Beesley responded to a report of a suspicious person.
Beesley, a school resource officer, was walking to the area when the suspect, 59-year-old Ronald Troyke of Arvada, parked his truck and started to run behind him.
Troyke, police said, was armed with a 12-gauge semiautomatic shotgun.
Video of the shooting released by police shows Troyke running behind Beesley while holding a firearm and wearing a hat and face mask.
Officials said Troyke yelled out to Beesley, who is seen suddenly turning around in the video.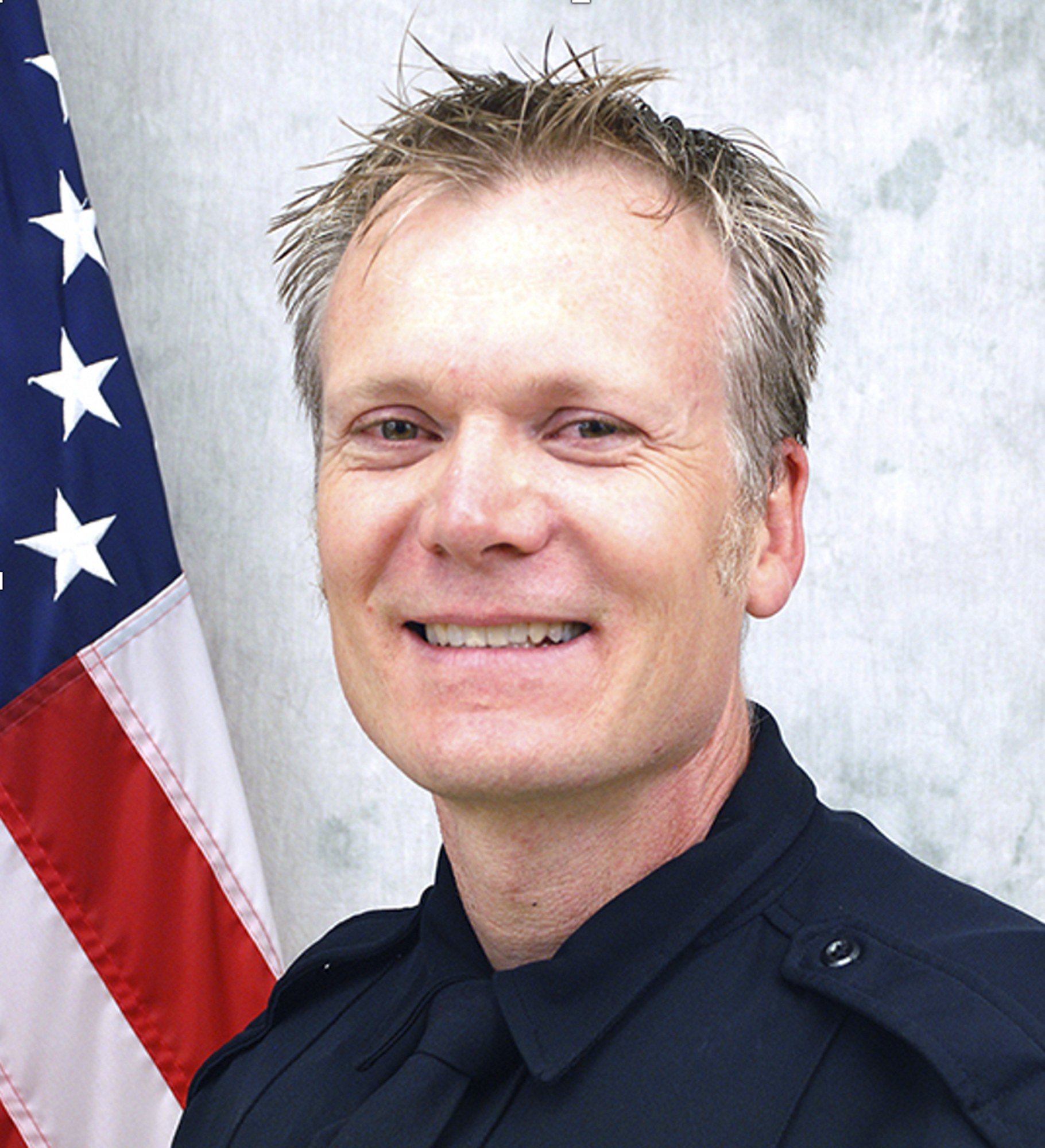 The video does not show the shooting, but police said Troyke then shot Beesley twice, killing the 19-year veteran.
Troyke continued to fire his weapon, police said, shooting out the windows of patrol cars. Video shows witnesses running and looking for cover in the parking lot after the shots were fired.

According to police, Troyke left behind a document, which stated that he had intended to target police officers in a deadly rampage.
"My goal today is to kill Arvada PD officers," the document reportedly stated. "We the people were never your enemy, but we are now."
The note contained several other statements targeting police, including "This is what you get, you are the people who are expendable" and "Hundreds of you pigs should be killed daily."
"Gordon was targeted because he was wearing an Arvada police uniform and a badge," Strate said at a news conference on Tuesday.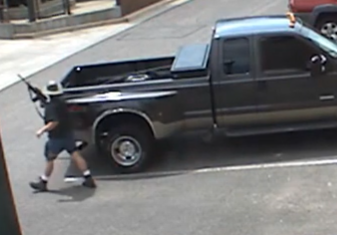 Troyke returned to his truck at one point and changed weapons, picking up an AR-15. As he was walking back to the busy commercial area, police said, Hurley confronted him.

"It is clear that Mr. Hurley intervened in an active shooting that unfolded quickly," Strate said in his statement Friday. "He did so without hesitation."
Hurley shot the suspect with a handgun, Strate said, and "undoubtedly saved many lives Monday afternoon."
But when another officer arrived at the scene, the police chief said, he saw Hurley holding Troyke's AR-15 and shot him.
Strate's confirmation that police shot and killed the same man who stopped an unfolding shooting in the middle of the day contradicted his department's assertions earlier in the week that Troyke had shot and killed Hurley, who had not yet been identified.
In his statement, Strate called Hurley a hero.
"Our police department and our community's view of Mr. Hurley and his actions are heroic," he said.
On Thursday, Arvada police posted a link to a GoFundMe page that had been set up to raise money for Hurley's family.