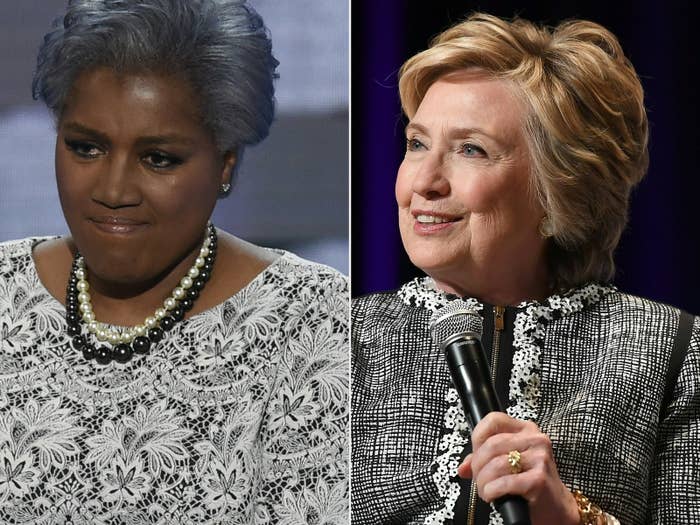 Top staff members of Hillary Clinton's 2016 presidential campaign pushed back against the former head of the Democratic National Committee on Saturday after she painted a bleak picture of an "anemic" campaign.
"We do not recognize the campaign she portrays in the book," read the open letter from 94 Clinton campaign staffers in response to the new book by former DNC chair Donna Brazile.
In the letter, the staffers also wrote they were "shocked" to learn that Brazile had considered replacing Clinton and Tim Kaine as the party's nominees, partly because of the dizzy spell she had at a 9/11 ceremony that turned out to be pneumonia. That incident had prompted a flurry of speculation and conspiracy theories about Clinton's health, particularly in right-wing media.
"It is particularly troubling and puzzling that [Brazile] would seemingly buy into false Russian-fueled propaganda, spread by both the Russians and our opponent about our candidate's health," the letter from the Clinton campaign staffers reads.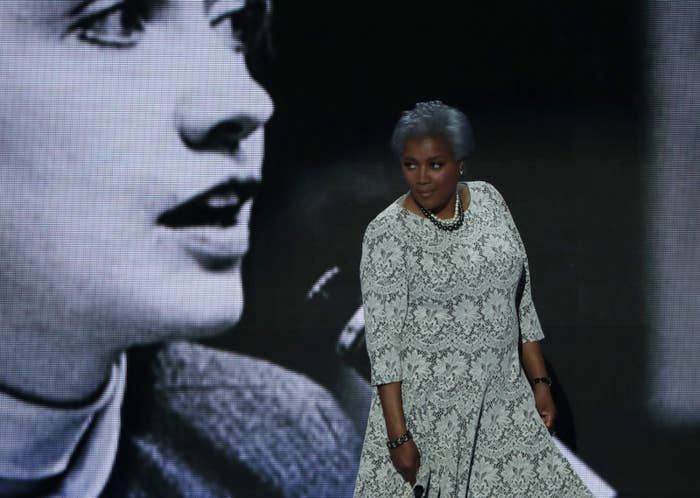 Brazile made her comments in a new book which is scheduled to be released Tuesday, but which was previewed on Saturday by the Washington Post.
According to the newspaper, Brazile wrote that part of the reason she considered starting a process to remove Clinton from the ticket was because her campaign appeared "anemic" and with "the odor of failure."
Brazile considered Biden and New Jersey Senator Cory Booker as replacements for the Democratic ticket because she felt they would appeal to working class voters. (As DNC chair, Brazile alone could not remove the candidates from the Democratic ticket, but could have begun a broader process).
Brazile also wrote about encounters in which she clashed with Clinton's campaign.
Campaign staffers for Clinton, however, defended the Democratic candidate stating, "We remain proud that Hillary Clinton and Tim Kaine received nearly 3 million more votes in the general election that their opponents."
"Finally," the letter reads," we are pretty tired of people who were not part of our campaign telling the world what it was like to be on the inside of our campaign and how we felt about it."