Clinton Aide Huma Abedin Was Investigated For Embezzling State Department Pay
Huma Abedin, a longtime aide to Hillary Clinton, was investigated in 2013 for allegations that she embezzled overpay she received while on leave while at the State Department, new document shows.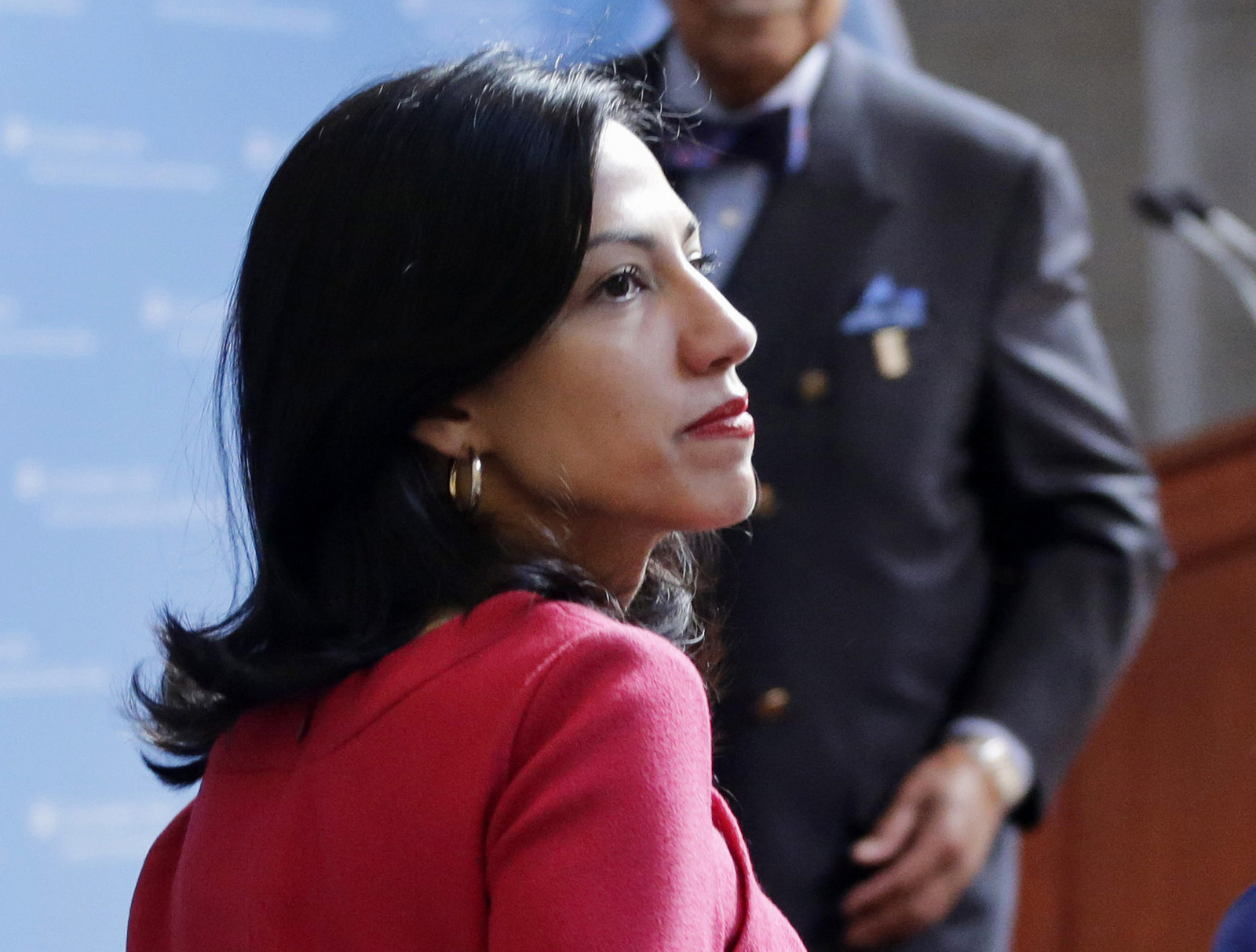 Huma Abedin, a close aide to presidential candidate Hillary Clinton, was investigated years ago on criminal allegations that she embezzled overpay she received while working at the State Department, multiple media outlets reported.
In a letter, the Office of Inspector General notified the FBI in 2013 that it had opened "a criminal investigation" into Abedin, who had been chief of staff for operations at the State Department under Clinton at the time.
The letter was published by Politico, who reported on the investigation Thursday.
After the investigation, the Justice Department declined to take up the case, Politico reported.

Abedin has been a long-time aide to Clinton, working with the former first lady during her 2008 presidential election, and then as the secretary of state's deputy chief of staff. Abedin is currently vice chairwoman for Clinton's second campaign for the White House.

The investigation stemmed from time Abedin took for a "babymoon" — a term used to describe a vacation combined with maternity leave — and the thousands of dollars in alleged overpay she received due to incorrectly logging her time off, The Washington Times reported.
The investigation is now being handled as an administrative claim that she was overpaid about $10,000. However, Abedin's attorneys told Politico they are fighting any allegation that she was overpaid, noting that she was working during her maternity leave.
Her attorneys also said the inspector general does not have the authority to launch criminal probes, and that the Department of Justice correctly decided not to pursue the case because of a "miscalculation of a new mother's maternity leave and personal leave."
The payment dispute has been an issue raised by Sen. Chuck Grassley, a Republican from Iowa.
Clinton campaign spokesman Nick Merrill told Politico that casting the investigation as anything more than an ongoing review was "the product of partisan leaks with a clear agenda."