Chicago Mayor Rahm Emanuel Faces Runoff Despite Vastly Outspending Opponents
Rahm Emanuel reportedly raised more than $16 million in his campaign to win a second term as Chicago mayor. But the former White House chief of staff will face a runoff in April.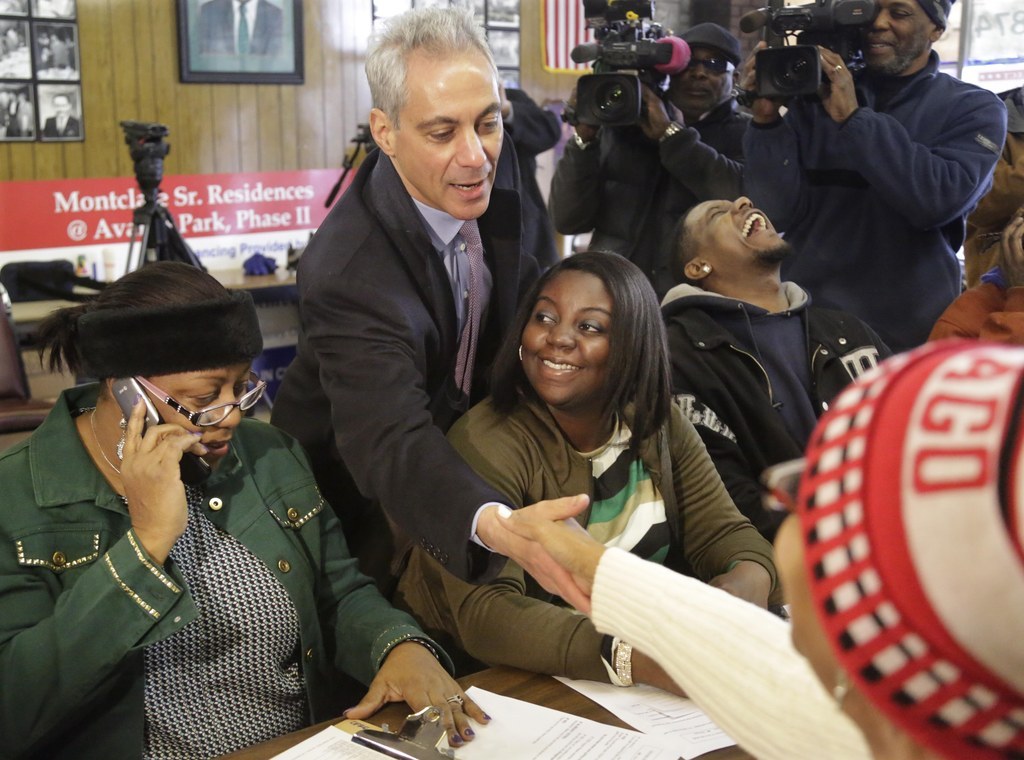 Despite vastly outspending all of his four opponents, Chicago Mayor Rahm Emanuel will have to face a runoff election in April.
The former White House chief of staff raised more than four times the combined total of his opponents, but was unable win his second term outright.
Emanuel faced four lesser known candidates in his quest to capture a second term as mayor of the windy city, but as polls closed Tuesday evening, he could not grab the 50% of the vote needed to avoid a runoff, which was called by the Associated Press.
For the mayoral race, Emanuel was reported to have raised more than $16.3 million, including $7 million that was spent on television ads, the Chicago Tribune reported.
Failing to win the majority vote after building such a formidable campaign war chest could prove an embarrassing development.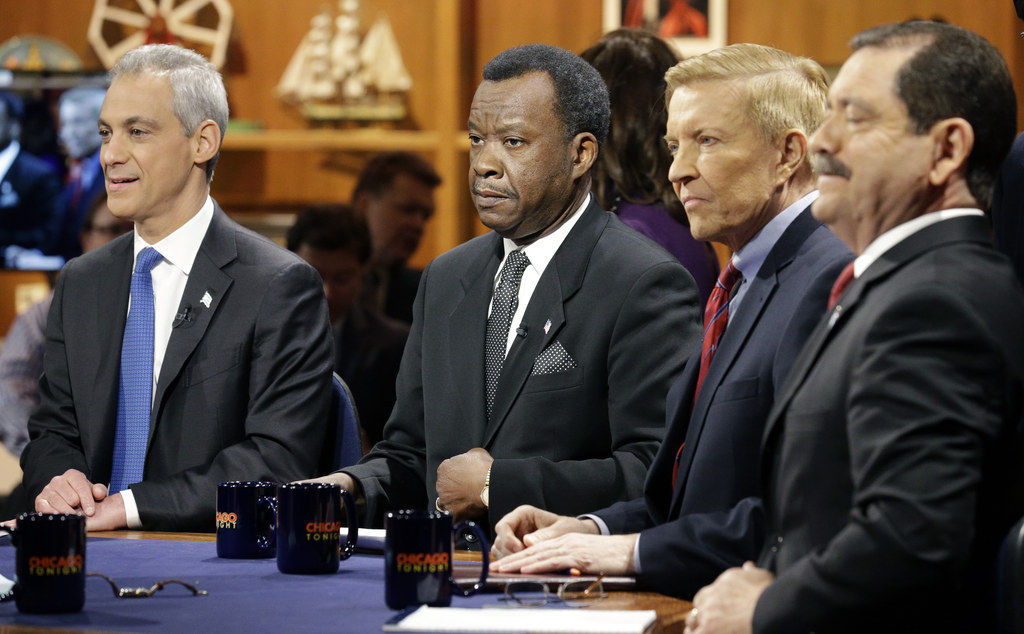 In comparison, Cook County Commissioner Jesus "Chuy" Garcia raised just more than $1.4 million for the entirety of the campaign, according to the Tribune.
Garcia, Emanuel's closest opponent in the race, was able to take nearly 34% of the vote despite being heavily outspent.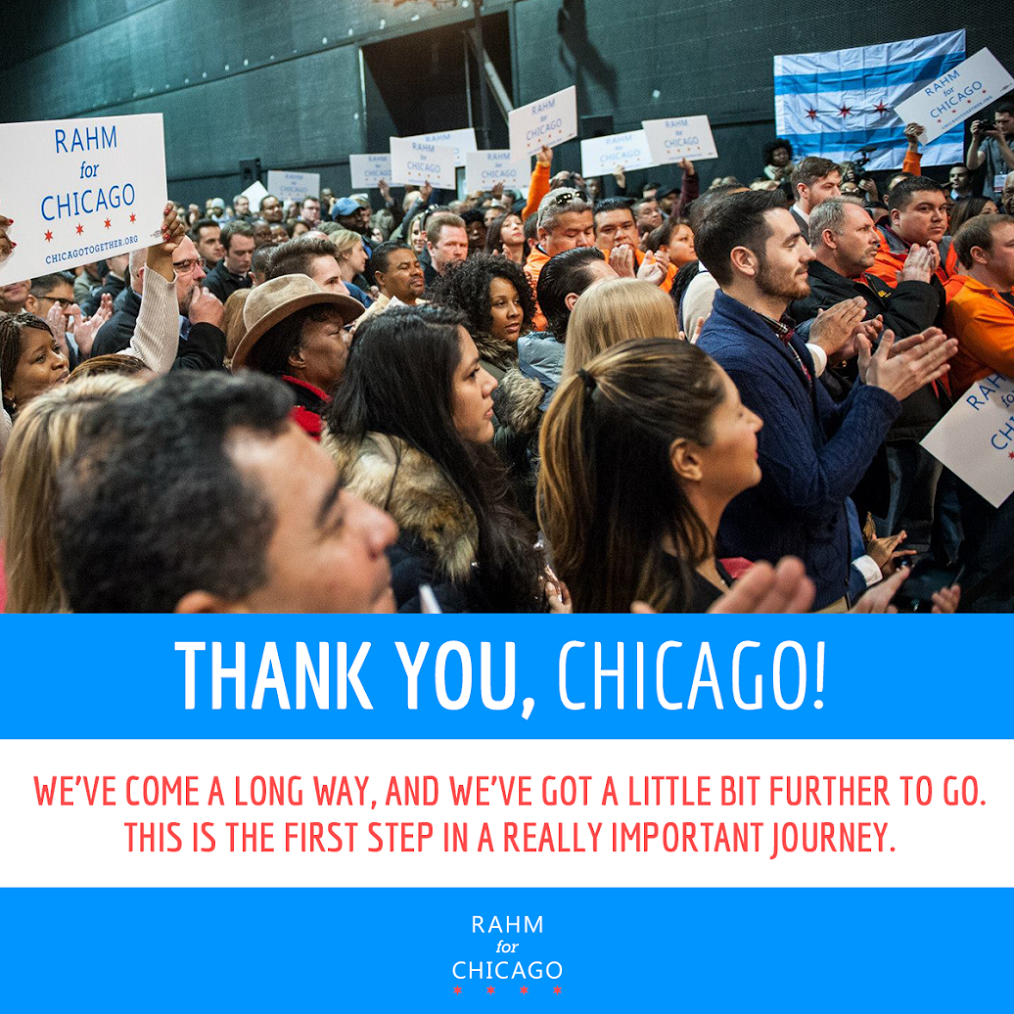 The two will face each other in the April 7 runoff.
Emanuel, who served as President Obama's first chief of staff, was elected Chicago mayor in 2011.
His tenure as mayor has not been a calm one, however.
An eight-day strike in 2012 kept about 350,000 students out of their classrooms as the mayor and the teacher's union squared off over pay raises, tying student test scores to teacher evaluations and health insurance.
In 2013, his decision to close 54 public schools sparked a three-day protest, and he's been consistently hammered about the city's violent crime rate.
Opponents, including Garcia, criticized Emanuel on the school closures and not following through on a campaign promise to hire 1,000 police officers, the Tribune reported.
Garcia has promised to hire the 1,000 cops if elected, though he's not explained how he'd pay for them.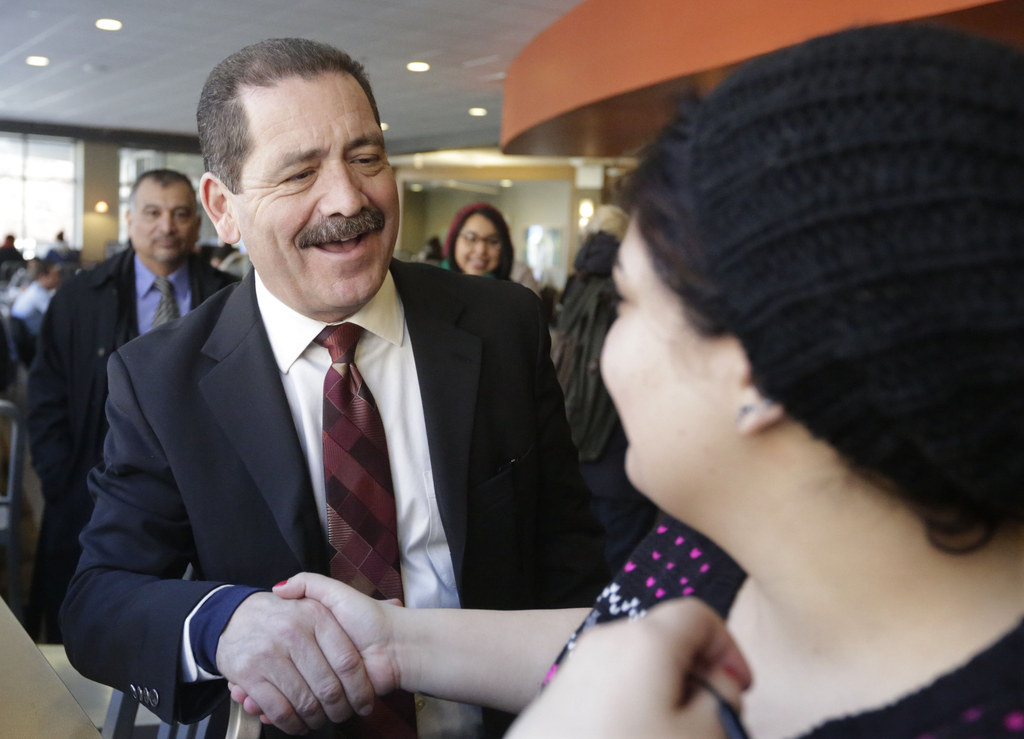 With 95% of the precincts reporting, a run-off election with Garcia seemed all but certain.
The Board of Election Commissioners for the City of Chicago had Emanuel in the lead with 45% of the vote — a couple of thousand votes shy of an outright win.
At the same time, Garcia had garnered nearly 34% of the vote.