A private bulldozer operator was killed while fighting the Soberanes fire Tuesday, marking the second death this week as firefighters battle two growing brush fires in California.
Officials did not release details of how the private bulldozer operator was killed, but said it occurred while he worked on the southeast end of the blaze.
"Firefighting is an inherently dangerous job with great risk involved," Todd Derum, incident commander for the Soberanes fire said in a statement Wednesday. "Please keep your heartfelt thoughts and prayers with the family of our fallen cooperator and the firefighting community."
Acting California Gov. Tom Torlakson declared a state of emergency Tuesday as the massive wildfires continued to burn out of control near Los Angeles and the Big Sur coastline.
The Sand fire burning north of Los Angeles was sparked Friday afternoon and exploded in size over the weekend, scorching some 37,473 acres and sending an enormous plume of smoke into the sky, officials said. At least 18 homes were destroyed and one person was found dead.
Ash from the burned brush fell dozens of miles away from the actual flames, and the large smoke plume spread through such a wide area across Southern California that officials issued a smoke advisory for residents as far as 60 miles away.
As of Tuesday evening, the fire was 25% contained. At least 18 homes have been destroyed by the fire and one person killed, officials said.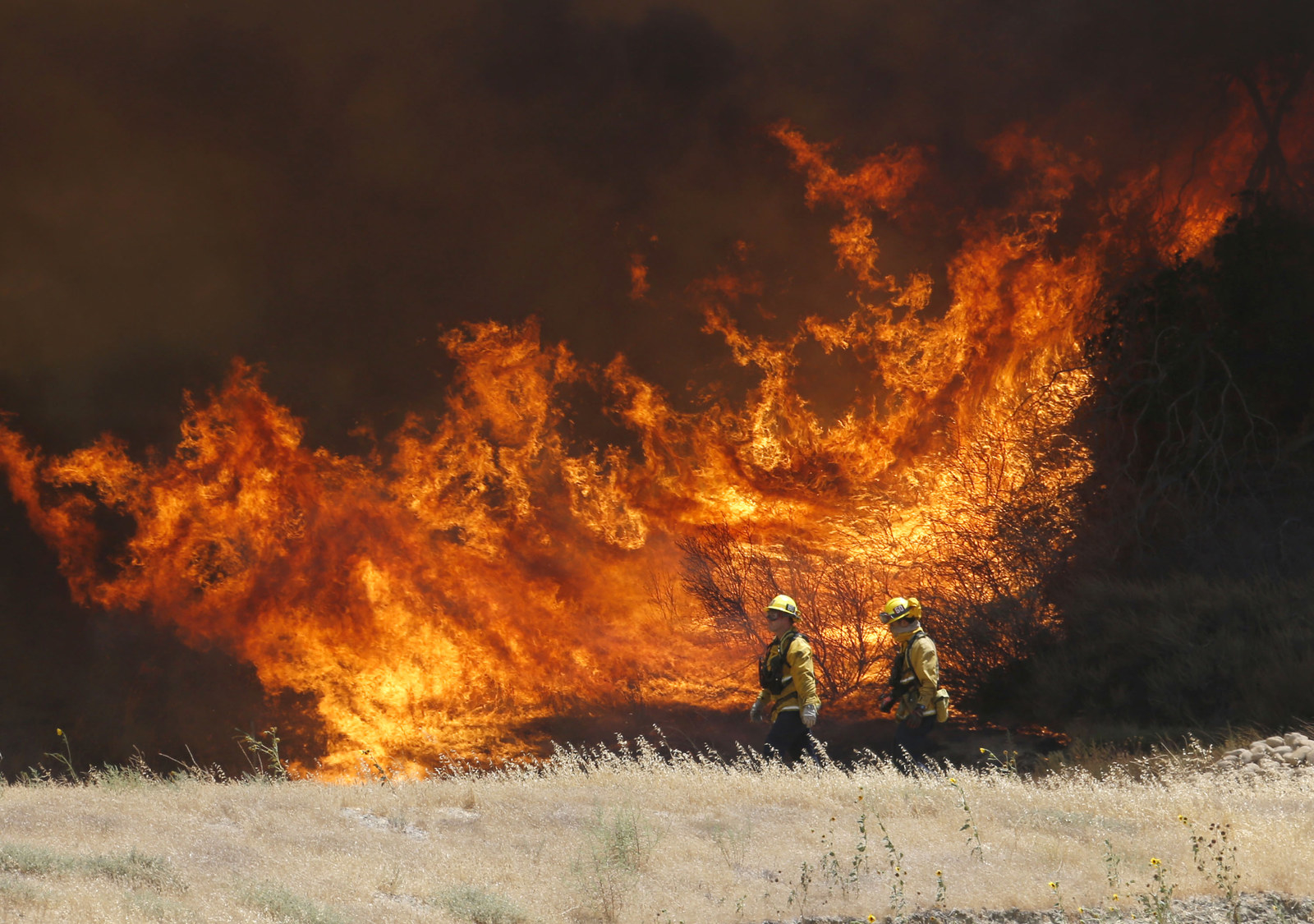 Hundreds of miles north in Monterey County, the Soberanes fire burned 19,311 acres and destroyed 20 homes near Big Sur. As of Tuesday afternoon, the fire was just 10% contained.
Torlakson's declaration in Los Angeles and Monterey counties opened state resources for local agencies battling the fires, which at one point forced thousands to leave their homes.
On Monday, most residents were allowed to return to their homes in Santa Clarita, a city located about 30 miles north of downtown Los Angeles.
Los Angeles County sheriff's officials told BuzzFeed News homicide investigators were investigating a dead male found in the 26700 block of North Iron Canyon Road, one of the areas evacuated because of the flames.

The death appeared to be fire-related since there was no indication of a "criminal event" but officials were waiting for the coroner to determine the official cause, Deputy Mike Barraza told BuzzFeed News.
On Sunday, fire officials had hoped to allow some evacuees to return to their homes but plans quickly changed as winds kicked up, causing the fire to rapidly spread, forcing more evacuations, and temporarily closing down highways.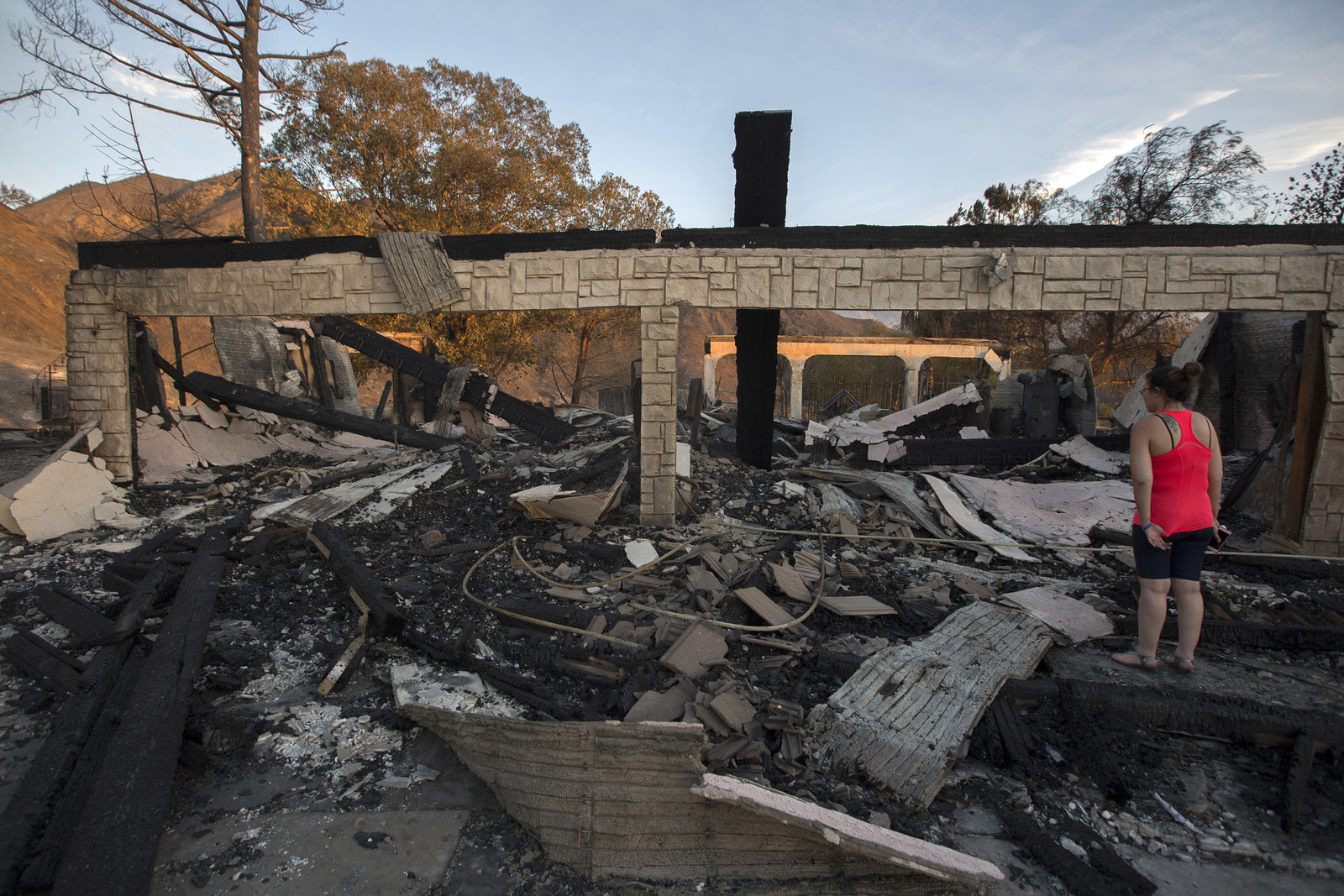 "We have a lot of dry vegetation in addition to a Red Flag (Warning) right now," Daryl Osby, Fire Chief of the Los Angeles County Fire Department said during a press conference Saturday. "Some fuels haven't burned in decades."

The result was a brush fire that multiplied its size, from a small five-acre brush fire that was sparked Friday afternoon to more than 11,000 acres overnight, Osby said.
In different conditions, firefighters might have been able to stop the fire at the ridge before it grew too large, Osby said. However, high temperatures and five years of ongoing drought helped the flames speed through and grow beyond firefighters' reach.
Los Angeles County Fire Department Deputy Chief John Tripp said firefighters were keeping a close eye on wind conditions, which could quickly shift the direction of the flames and point them toward homes in the area.
The fast-moving flames pushed officials to evacuate several residents in Sand Canyon, Placerita Canyon and Little Tujunga.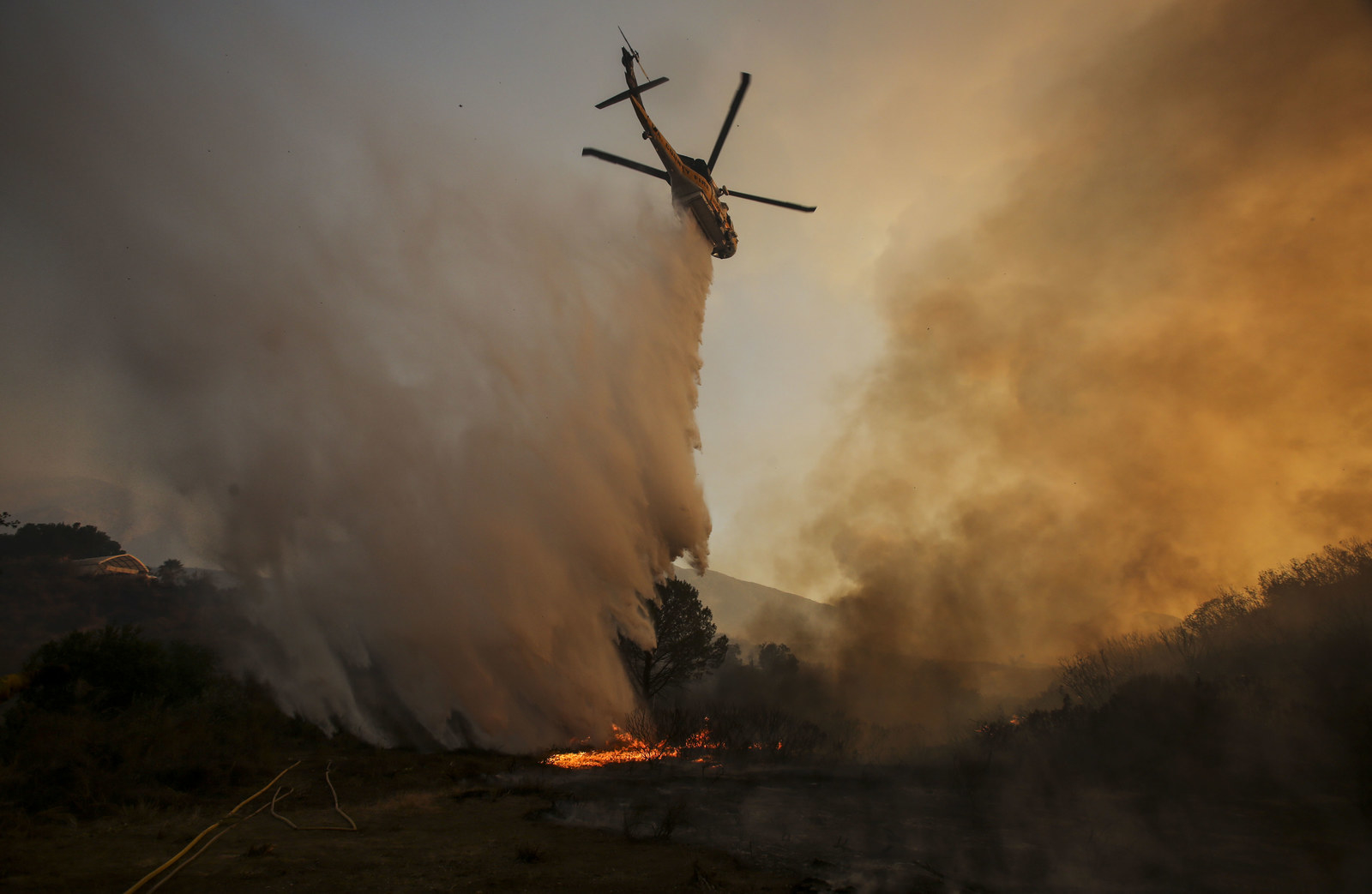 The cause of both fires are under investigation.