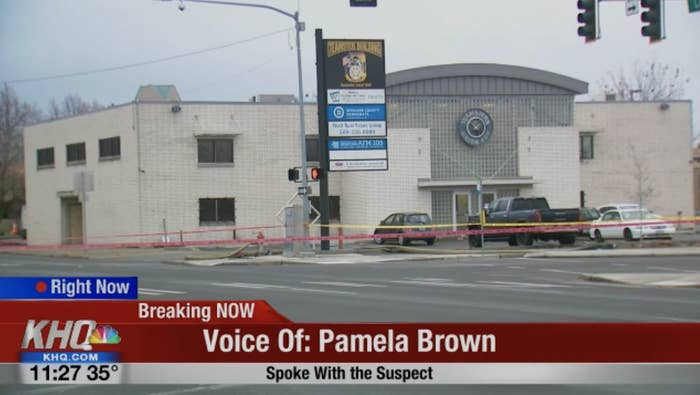 A man was arrested and charged with arson for allegedly starting a fire inside the headquarters for Spokane County Democrats in Washington, officials said.
Peter Yeager, a 45-year-old resident of Grand Coulee, Washington, was initially suspected of threatening to bomb the building on Wednesday, but police said the items in his backpack turned out to be gasoline and oil that were used to start the fire.
Police said Yeager told investigators he does not align with any political party and was not targeting Democrats. Instead, he was mad at the entire government system and the "elites" within.
According to Spokane police, Yeager also told investigators he had been thinking about doing something radical and that his hope was to burn down the building without hurting anyone. The fire ended up extinguishing on its own by the time firefighters arrived and no one was injured.
Police also said Yeager brought a handwritten "manifesto" to the building, which in part states: "Although I have profound respect for the grassroots movements of both the democratic and republican parties, sharing many of their ideals and values, we will continue domestic operations against their ruling elite as they exist in their current form.... Long live the Republic."
Spokane Police Sgt. Terry Preuninger told BuzzFeed News Yeager was arrested at 10:32 a.m. without incident.
Spokane County Democrat officials, meanwhile, urged local leaders to condemn what they said appeared to be a politically motivated act of violence.
"We are so relieved that no one was harmed in this reprehensible act of violence," Spokane County Democrats Chair Nicole Bishop and Washington State Democrats Chair Tina Podlodowski said in a statement. "We urge every elected official and community leader to join us in condemning this apparently politically motivated act of violence. No one should have to fear for their life simply because they participate in our political process