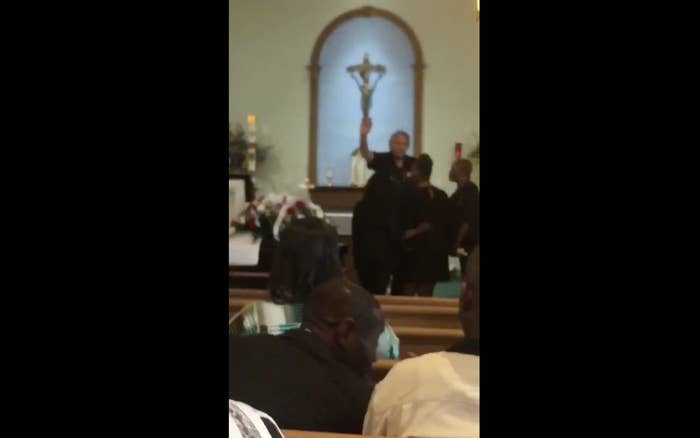 A Catholic priest was placed on administrative leave after he suddenly stopped a funeral service and kicked the mourners out of a Maryland church.
Police were called to the June 27 service, and family and friends of Agnes Hicks were seen on video carrying her casket out of the church moments after Father Michael Briese of St. Mary Catholic Church, Newport, told everyone to get out.
"Pending the outcome of the archdiocese's investigation of this issue, Fr. Briese has been placed on administrative leave," the Archdiocese of Washington said in a statement released Tuesday.
Cellphone video from the service shows Briese arguing with mourners at the altar, just a few feet away from the open casket.
The archdiocese has also issued an apology to the family.
"What occurred at Saint Mary's Parish this morning does not reflect the Catholic Church's fundamental calling to respect and uplift the God-given dignity of every person," Bishop-elect Michael W. Fisher of the Washington Archdiocese wrote to the family of Agnes Hicks.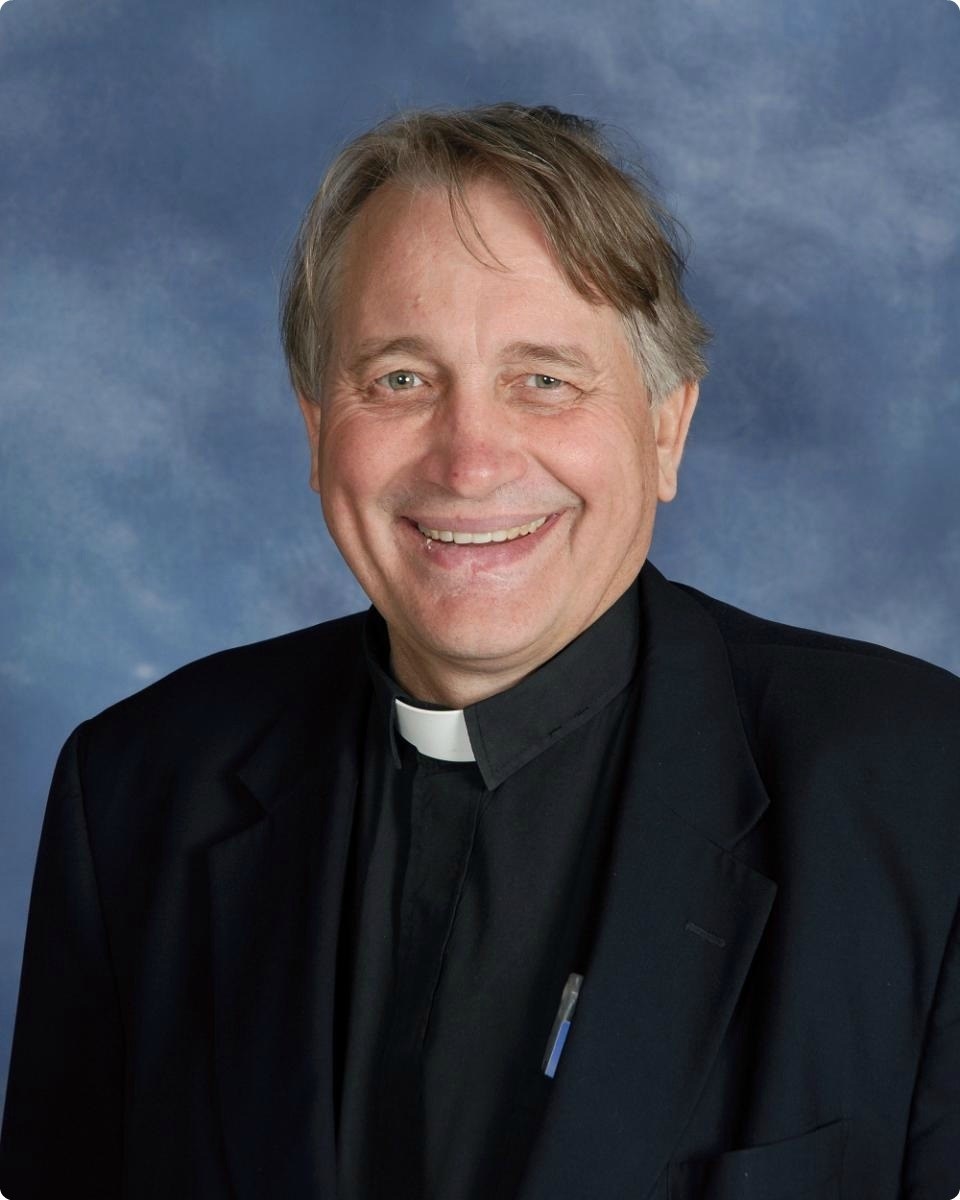 The dispute erupted when one of the mourners during the funeral service accidentally knocked over a cup known as a chalice, a sacred object in the Catholic faith used to hold wine, which Catholics believe transforms into the blood of Christ during the ceremony of communion.
"The sight of that accident made my frustration boil over," Briese wrote in a letter to the local paper, the Independent, regarding the incident. "My anger spilled in a torrent. I uttered words I never use and treated people I have lived with and committed my life to serve in an unacceptable matter."
Hicks's relatives told Fox 5 the accident happened when someone hugged near the altar, knocking over and denting the chalice.
"He literally got on the mic and said there will be no funeral, no mass," Shanice Chisely, Hicks's daughter, told Fox 5. "He called my mother a 'thing.' He said get this thing out of my church. Everyone get the hell out of my church. It was very sad."
Briese then called police.
One of Hicks's nephews, TeeRaww Holliman, recorded relatives outside the church speaking to police and trying to figure out what to do next.
"How do you cancel someone's funeral over a fucking cup?" he said in the video. "We are church people. We're supposed to be forgiving."
One of the neighboring pastors completed the service for the family at a funeral home.
"It really hurt me to see your loved one come to rest and be shut down like that," Larry Hicks, Agnes Hicks's brother, told Fox 5.

The incident spawned its own hashtag on Twitter, #MourningWhileBlack.
In his letter to the local paper, Briese defended his 25-plus-year career as a priest, but said that his actions during the funeral were a failure to his vow.

"I am profoundly sorry for my words and actions," he wrote. "I pray for all in this community every day, and I can only ask that you pray for me."