A 10-Year-Old Girl With Down Syndrome Was Separated From Her Mother At The Border
The girl has been in a detention facility in Texas despite her father being a legal US resident, Mexican officials said.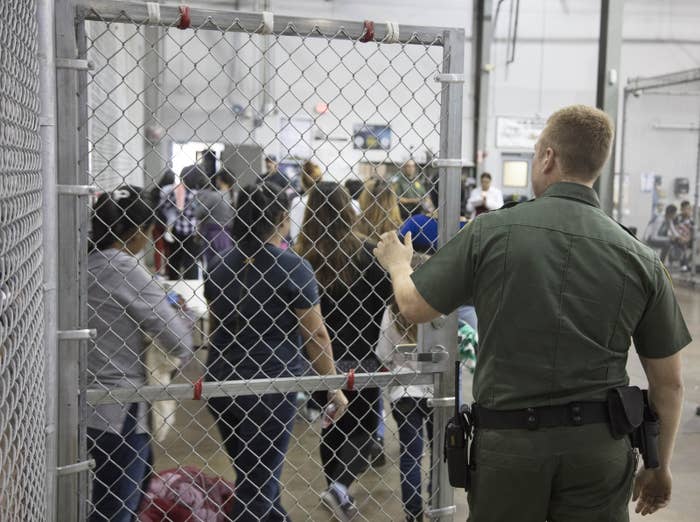 A 10-year-old girl with Down syndrome was detained and separated from her mother by US immigration officials last week in what Mexico's minister of foreign affairs called a "particularly painful" case.

The young girl, who crossed the border illegally with her brother and mother, was held in a detention facility in McAllen, Texas, even though her father is a legal US resident, Mexico's Foreign Affairs Minister Luis Videgaray said at a press conference Tuesday.

"From conviction and by constitutional obligation, we cannot remain indifferent before an inhumane and cruel situation," Videgaray said.
Mexico's government issued a strong rebuke Tuesday of the Trump administration's decision to separate children from their parents at the border over its "zero tolerance" policy and asked for the policy to be rescinded, Videgaray said. Mexico also requested that officials from the United Nations Human Rights Council monitor the situation.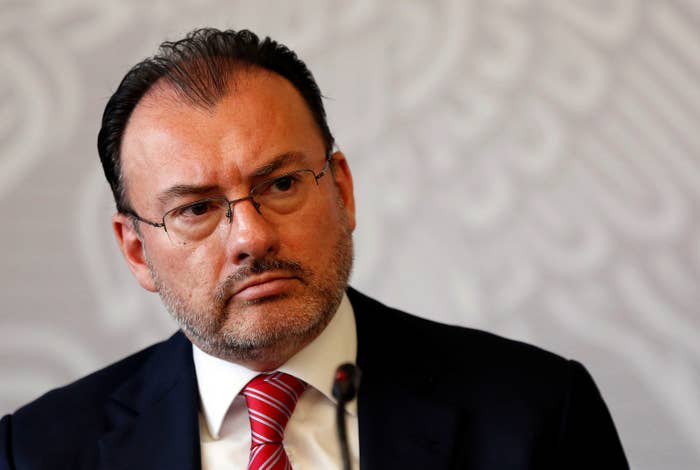 Officials in Mexico have been particularly concerned with the case of the 10-year-old girl and have been in contact with US officials "at the highest levels" to have her released to her father, he said.
A US Customs and Border Protection spokesperson confirmed that a child with Down syndrome was separated from her mother on June 3 as a result of a smuggling attempt.
"This however was not a result of zero tolerance as the mother is not being prosecuted, rather being held as a witness in the smuggling incident," the spokesperson said in a statement.

According to the CBP official, the mother and her five children were on a vehicle being driven by a US citizen. When questioned, the mother said that she was in the United States illegally. Three of the children are US citizens and were released to their aunt, the spokesperson said, and the mother was not prosecuted but is being held as a witness in the alleged smuggler's prosecution.

The spokesperson indicated that officials know the location of the girl with Down syndrome, saying CBP officials are "working to reunite the mother with her children as soon as possible."
Whether the children were separated from their mother because of prosecution, or because she was being detained as a witness, the Mexican consulate in Austin said in a statement it would continue to fight for their speedy reunification despite the semantics of their separation.

"Regardless of this procedural precision, the [Mexican Office of Foreign Affairs] maintains the urgency that the necessary action be taken so the underage girl and her brother, who were sent to a shelter in another city, be reunited with their mother and family immediately," the statement read.
The administration's policy has now been another item on a list that has continued to exacerbate relations between Mexico and the US.
"The Mexican government, and I want to be clear on this, does not promote illegal immigration. We respect the sovereignty and rights of the United States," Videgaray said, seemingly responding to President Donald Trump's comments attacking Mexico's government and his response to immigration. "We're calling on the United States government, at the highest levels, to reconsider this policy and to prioritize the well-being and rights of girls and boys."
Videgaray said that Mexico has been informed by the Department of Homeland Security that since April — when the zero tolerance policy was enacted — more than 2,300 children have been separated from their parents.
Of those cases, only 21 children were originally from Mexico. Twelve of those children, he said, have already been deported back to the country. Most of the cases involve children from Guatemala, Honduras, and El Salvador.
While children from Mexico comprised roughly 1% of children separated from their parents, Videgaray said that Mexico would stand alongside Central American nations in opposing the US policy and call on the international community to press the US to stop the practice.