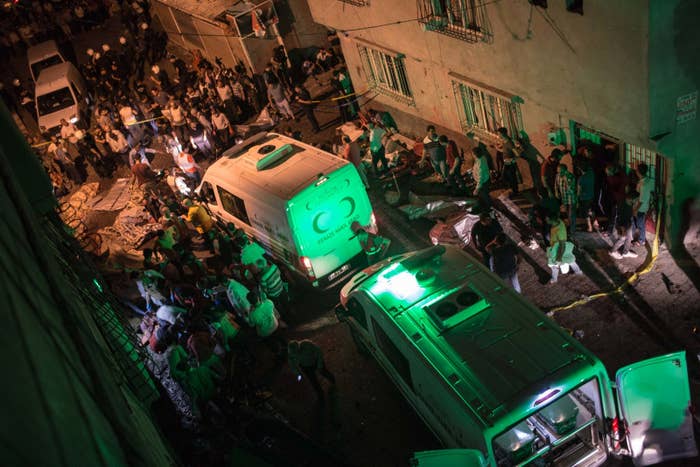 At least 54 people were killed when a bomb exploded near an outdoor wedding in the southeastern Turkish city of Gaziantep Saturday.
Another 94 people were reportedly wounded in the blast, Turkish news agency Anadolu reported.
Turkish President Recep Tayyip Erdogan initially said on Sunday the attack was a suicide bombing carried out by a child aged between 12 and 14. He blamed ISIS for the attack.
However, on Monday, Prime Minister Binali Yildirim backtracked on those statements, saying authorities did not yet know if the attacker was a "child or a grown-up."
"A clue hasn't yet been found concerning the perpetrator of the attack," he said following a cabinet meeting, the Associated Press reported.
Several media outlets have reported the many of the dead were children aged between 3 and 18.
Turkey has faced multiple attacks in the past year that have been credited to Kurdish militants with ties the Kurdistan Workers' Party, as well as ISIS.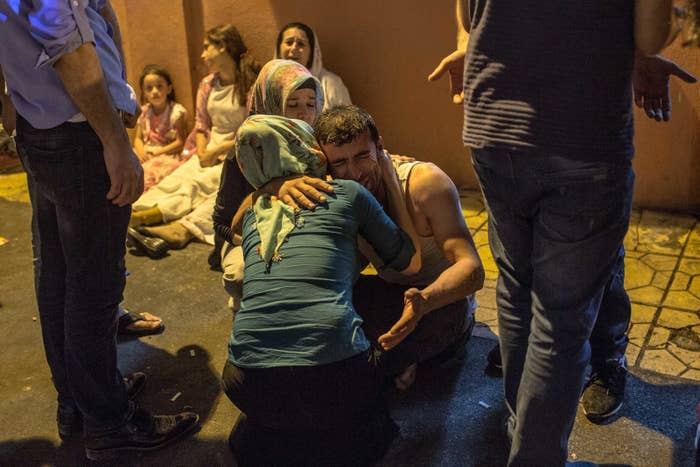 Saturday's attack occurred in the southeastern part of the country, near the Syrian border. It appeared to be a suicide bombing, officials said.
Erdogan denounced the "heinous" bombing and said ISIS was "the most likely perpetrator of the Gaziantep attack."
The attack comes just a month after a failed coup attempt, which the government has blamed on US-based Muslim cleric Fethullah Gülen and his followers, left the country reeling.
Erdogan said there was "absolutely no difference" between ISIS, Kurdish rebels, and Gülen's movement, calling them all terrorist groups.

"These bloodthirsty organizations and the powers behind them have neither the will nor power to silence the calls to prayer, lower the flag, divide our motherland, and break up our nation," he said.
In a statement on Sunday, the White House condemned the "barbaric act."
"The perpetrators of this barbaric act cynically and cowardly targeted a wedding, killing dozens and leaving scores wounded," National Security Council spokesperson Ned Price said in a statement. "Our thoughts and prayers go out to the families and loved ones of those killed, and we wish a speedy recovery to those injured."
US Vice President Joe Biden is set to visit the Turkish capital, Ankara, on Wednesday to "reaffirm" the two countries' commitment to "confront the scourge of terrorism," Price said.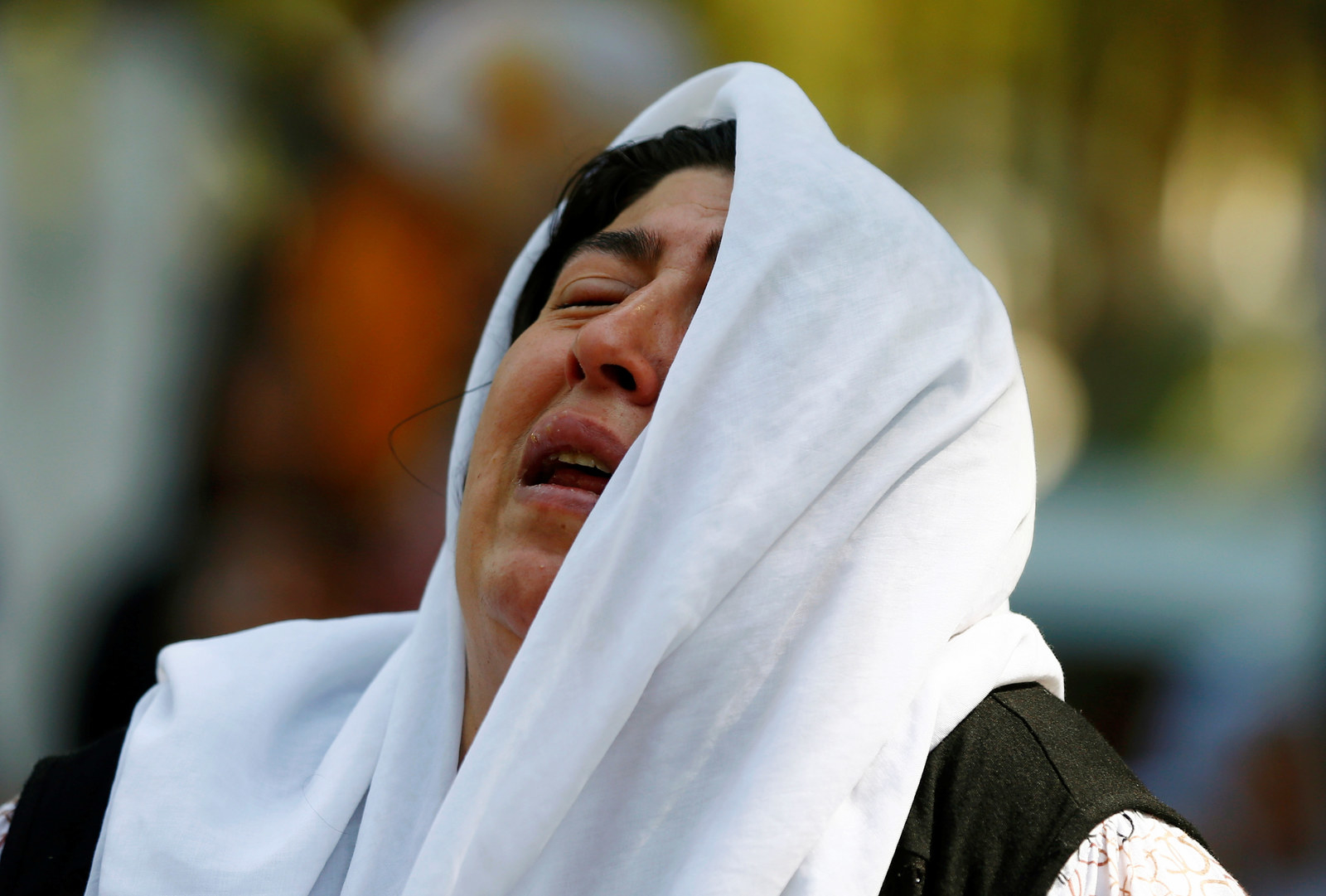 The bombing is the country's deadliest extremist attack of 2016. Turkey has been rocked by a wave of attacks in the past year claimed by Kurdish militants or ISIS.
In June, suspected ISIS militants attacked Istanbul's main airport with guns and bombs, killing 44 people.