A "Make America Great Again" rally in Huntington Beach, California, broke into violence when Trump supporters and protesters began trading punches and brawling.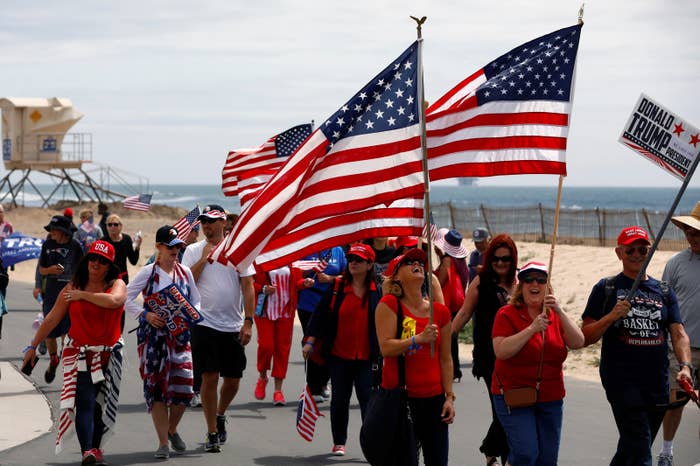 Hundreds of flag-waving Trump supporters attended the Saturday rally, as well as dozens of counter-protesters.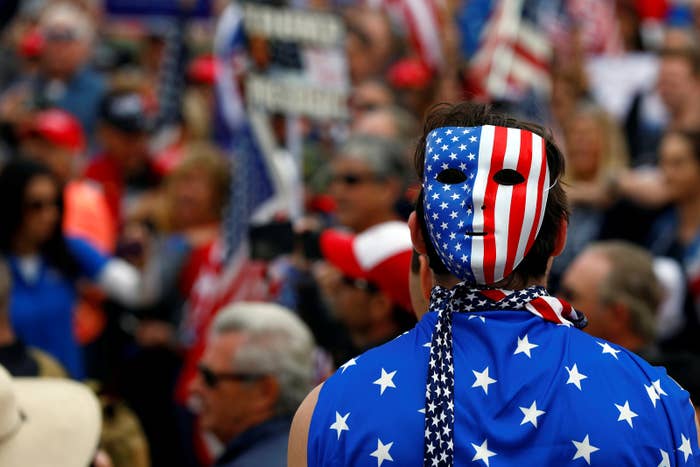 Though California leans overwhelmingly Democrat as a whole, Orange County in Southern California has been a conservative bastion in the deeply blue state.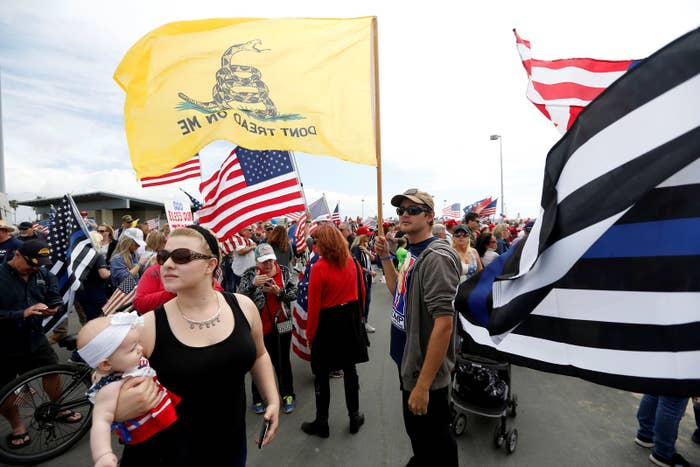 Looking much like the Trump rallies during the campaign, the rally included this mock arrest of a masked Hillary Clinton.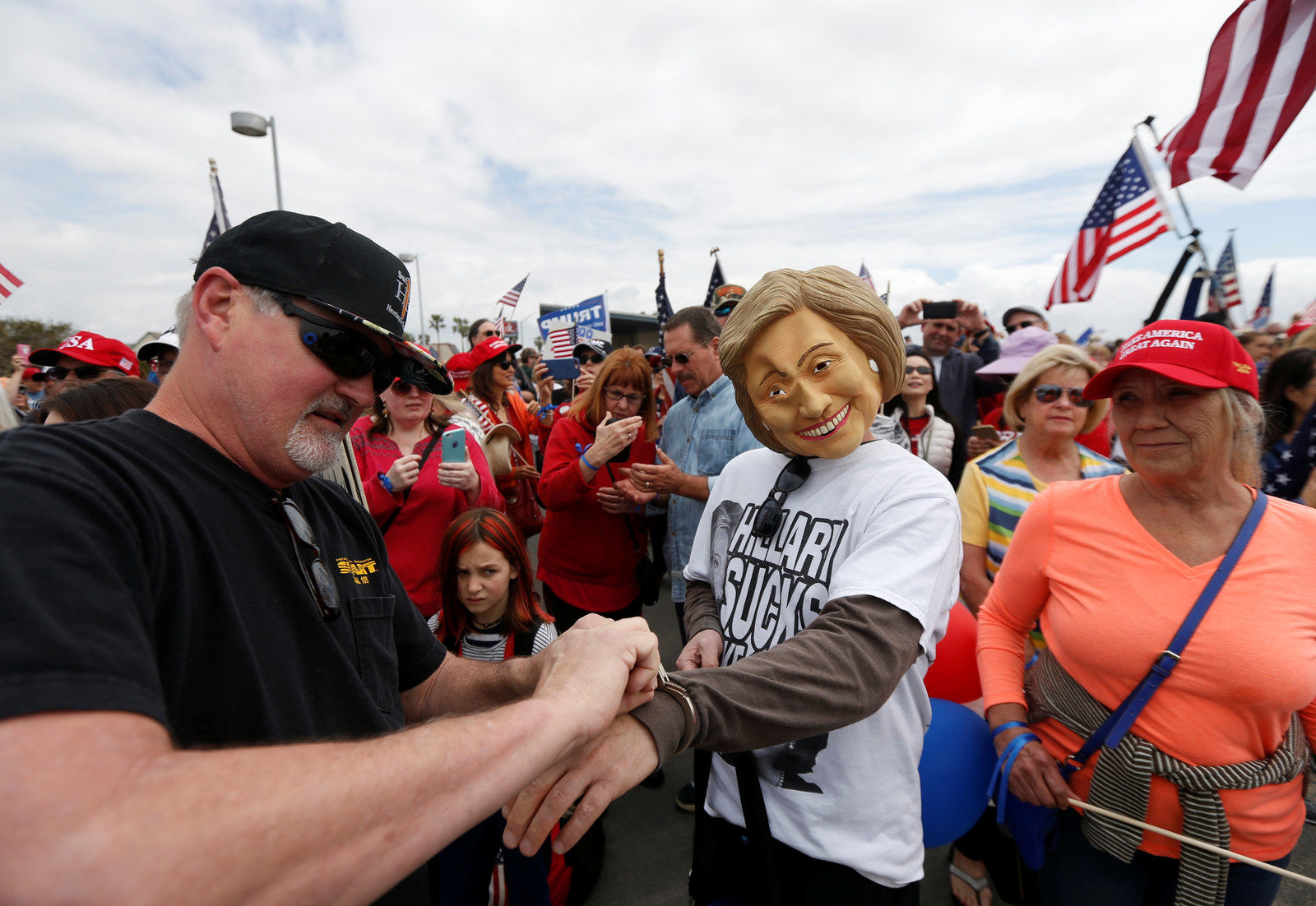 Violence erupted Saturday morning after a protester allegedly sprayed one of the pro-Trump organizers with pepper spray, the Los Angeles Times reported.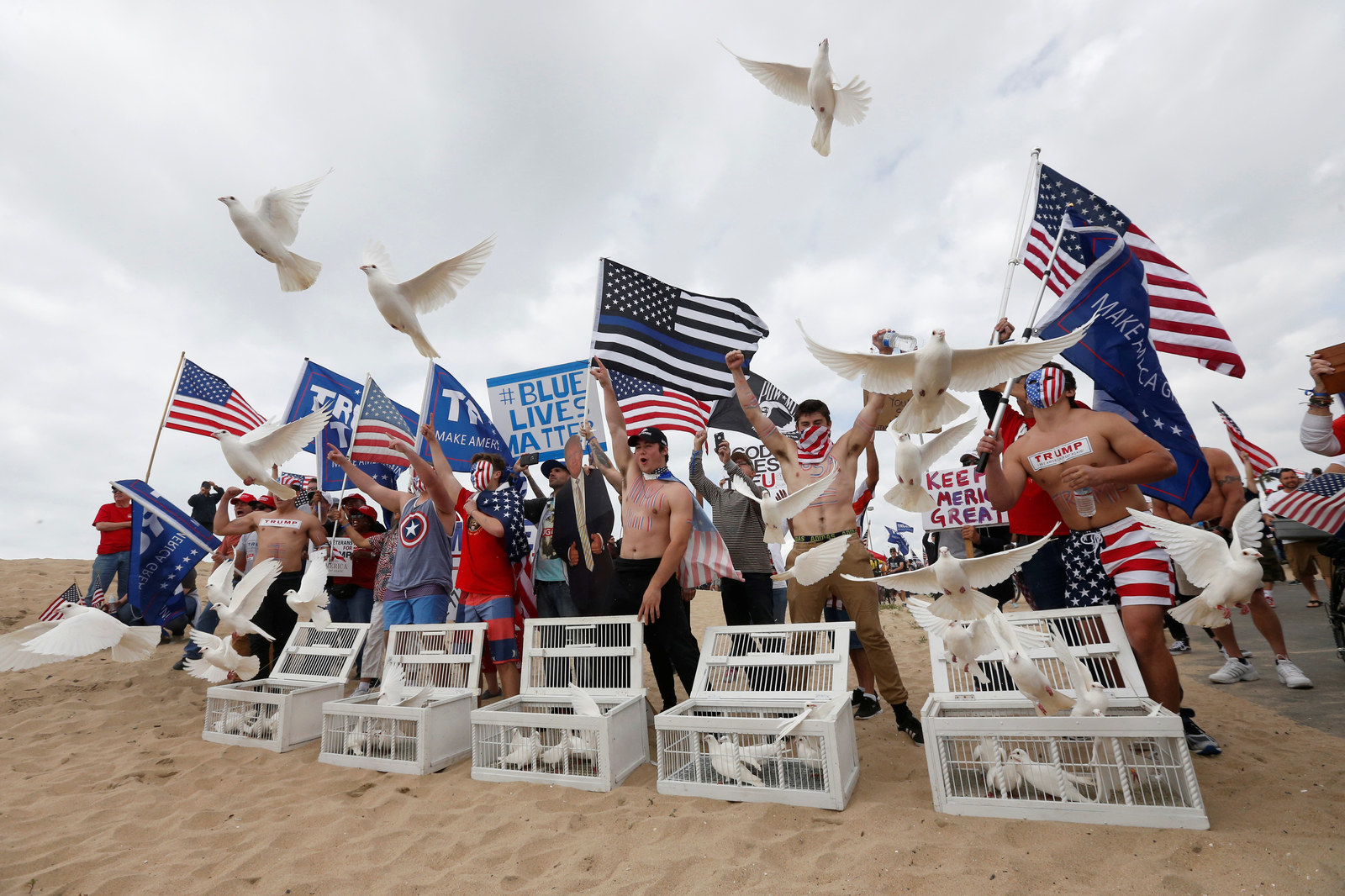 The Times reported a crowd chased a masked protester with pepper spray before he was detained by officers with the California Highway Patrol.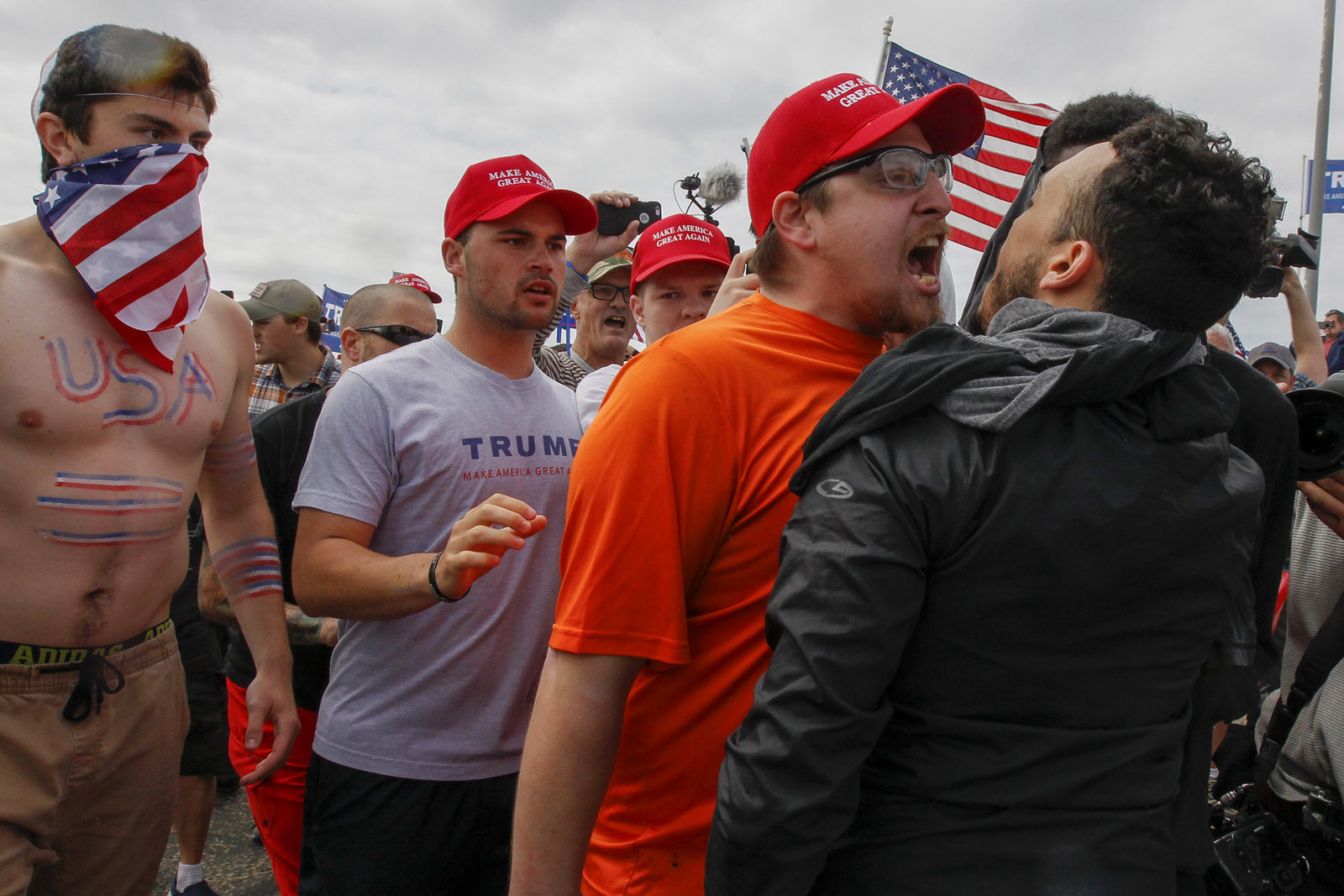 Six people were detained, but four were ultimately arrested, according to the paper.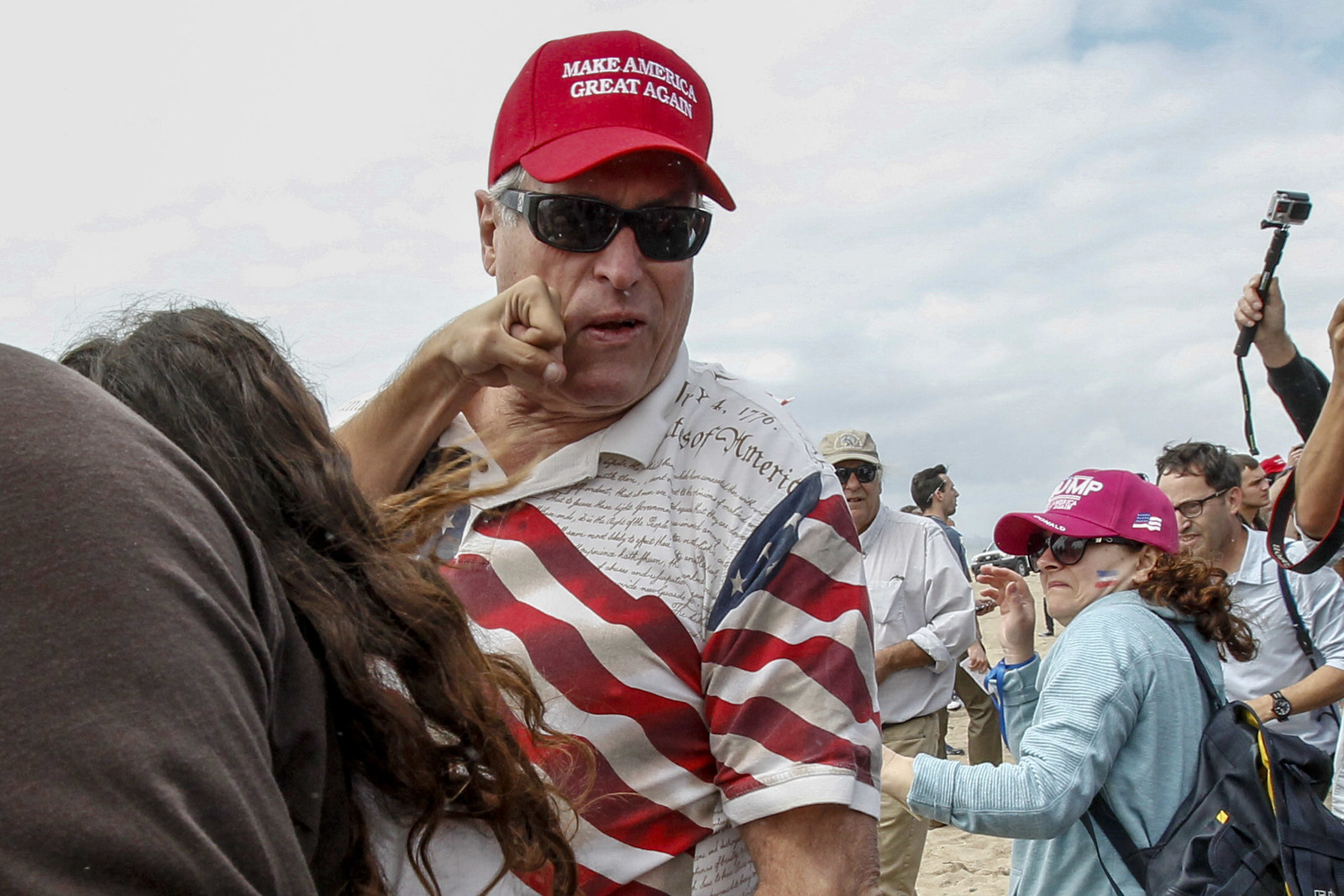 Three men were arrested on suspicion of using a Taser illegally.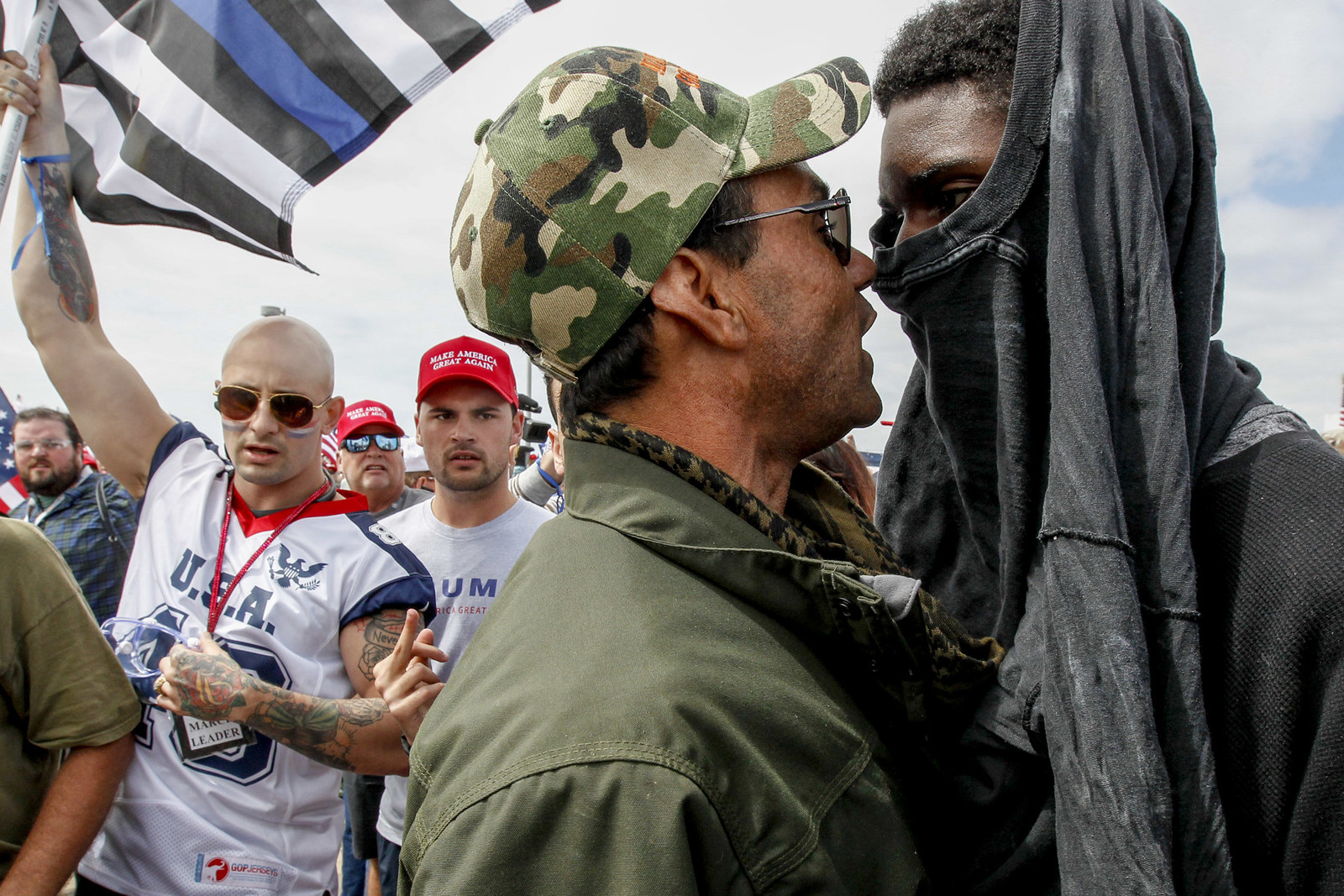 One woman was arrested on suspicion of assault and battery, according to the Times.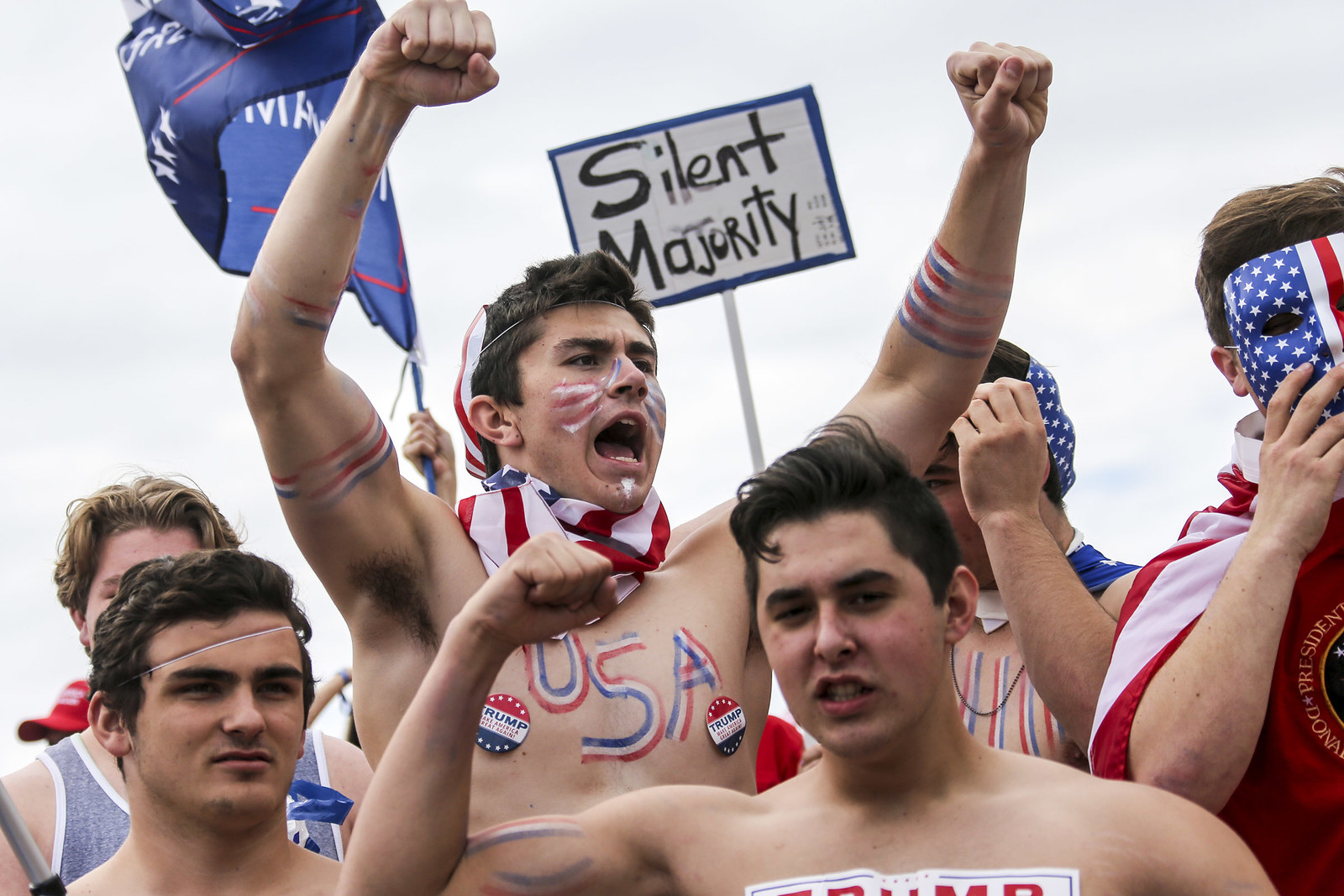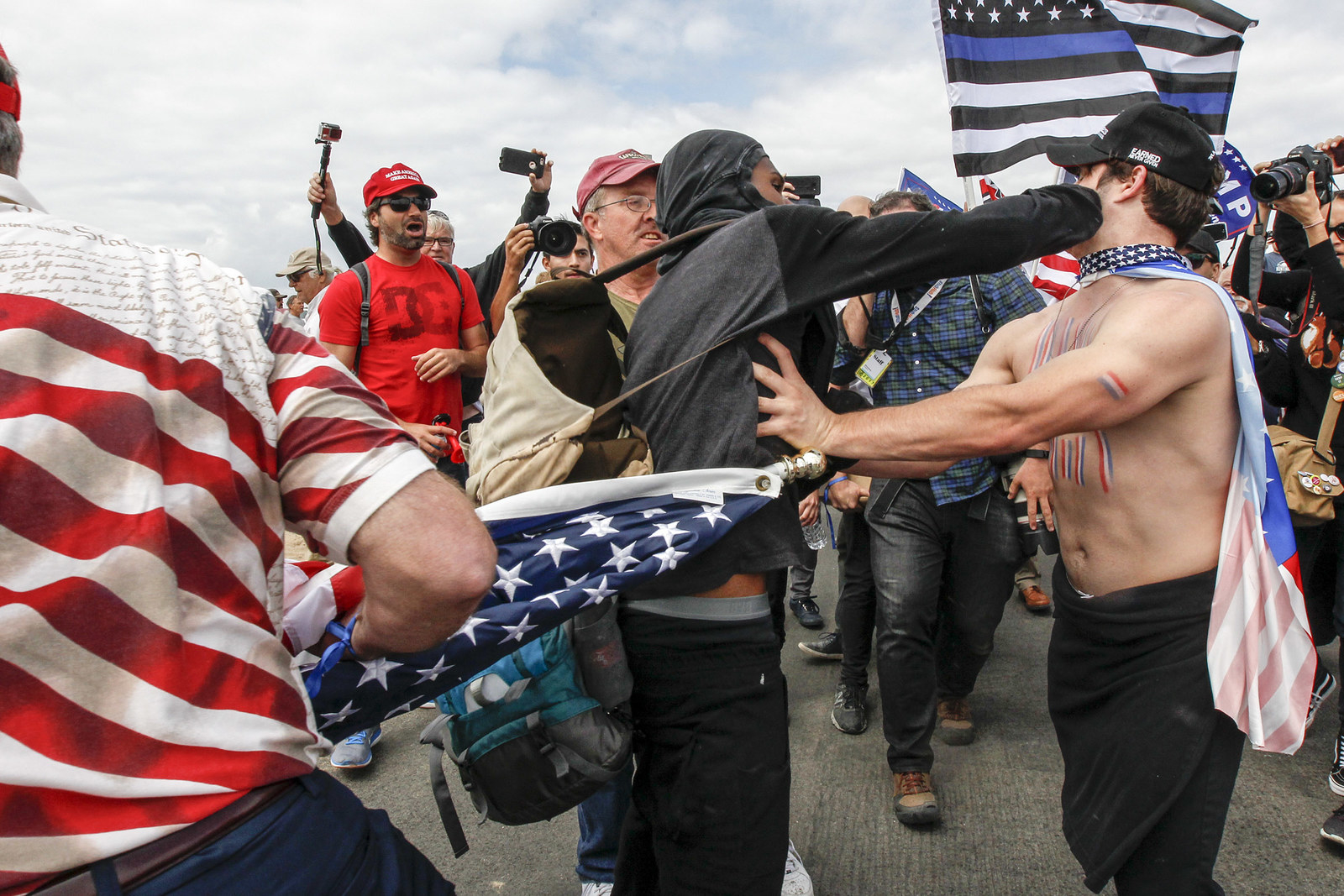 All of the people arrested were counter-demonstrators, the California State Parks told the Los Angeles Times.