Gwenyth Paltrow's lifestyle website Goop has recommended products that will spice up your sex life in a most elegant way.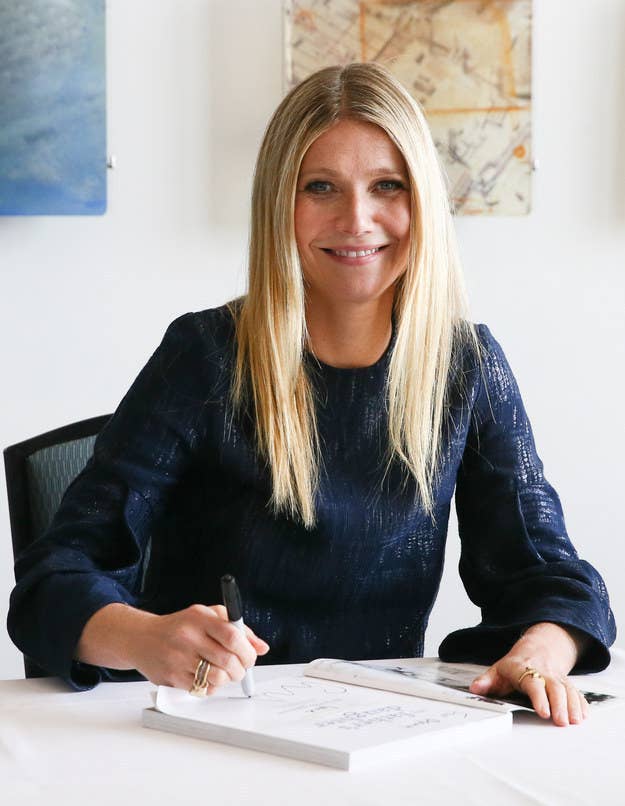 The products include (among other things) $400 nipple clamps...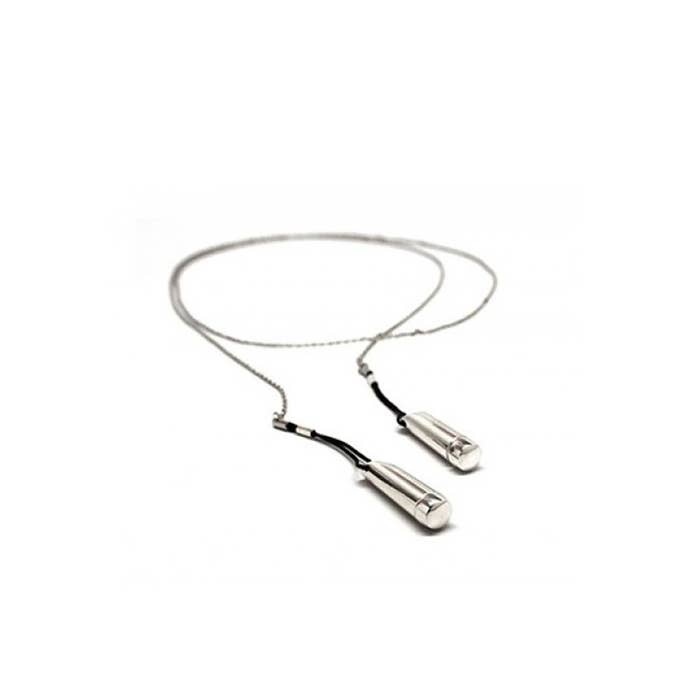 A $535 leather whip...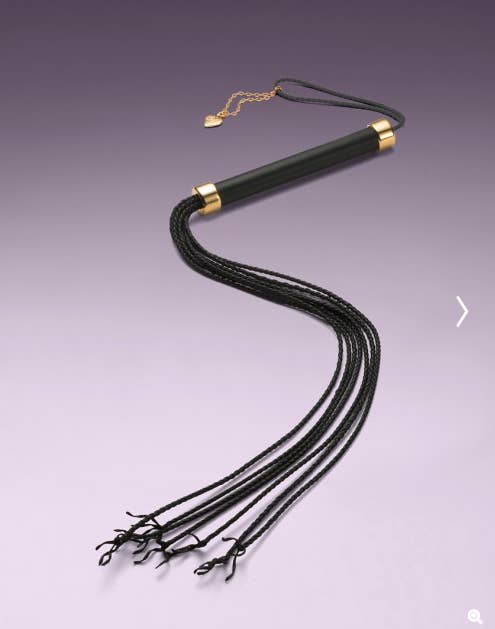 ...and the pièce de résistance, a 24-karat-gold dildo for $15,000.
And people are...reacting.
Some are just incredulous.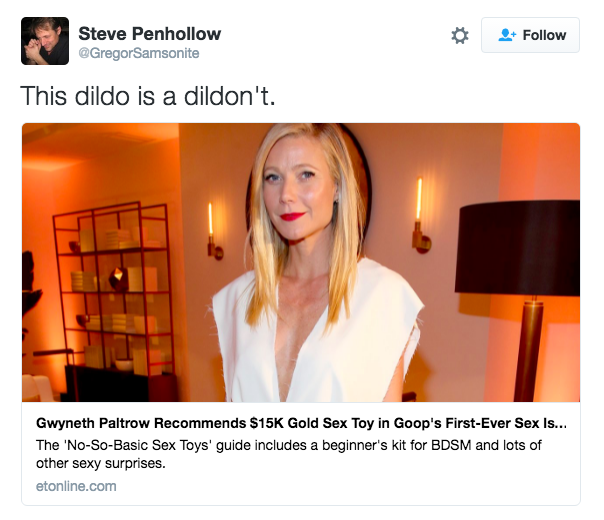 Some are pointing out other ways to spend that chunk of change.
Others are annoyed and long for a time when masturbating wasn't so...expensive.
And still are others are like, "Lol no, but...maybe?"
#DildoGoals