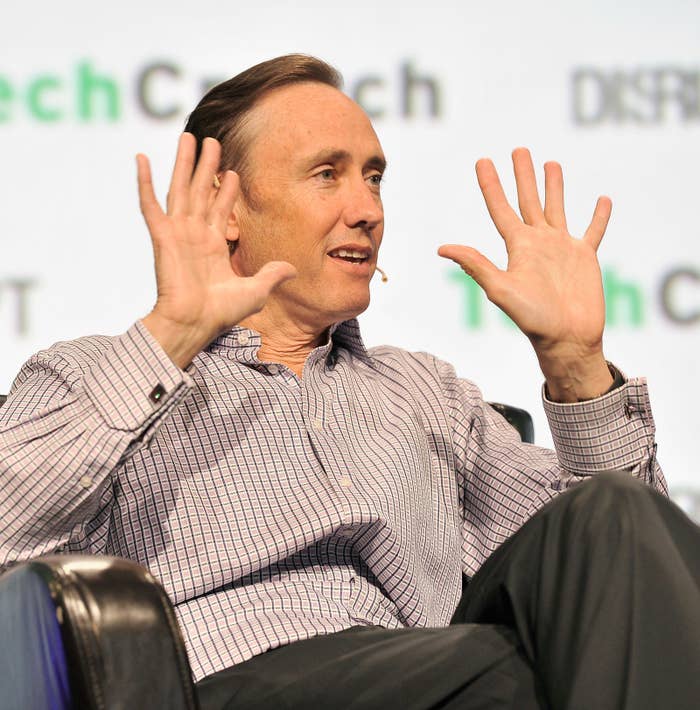 Venture capitalist Steve Jurvetson has resigned his position at Draper Fisher Jurvetson following an internal investigation into claims of alleged sexual harassment. The entrepreneur is also stepping away from his board duties at Elon Musk's Tesla and SpaceX.
"Steve Jurvetson is on a leave of absence from the SpaceX and Tesla boards pending resolution of these allegations," a Tesla spokesperson told BuzzFeed News.
"DFJ's culture has been, and will continue to be, built on the values of respect and integrity in all of our interactions," DFJ said in a statement. "We are focused on the success of our portfolio companies, as well as the long-term vision for the firm and will continue to operate with the highest professional standards."
A DFJ spokesperson did not respond to questions from BuzzFeed News asking for additional comment. News of Jurvetson's exit was first reported by Recode.
Jurvetson's departure is the latest upset in a venture capital industry that has been rocked by revelations of rampant sexual harassment and misbehavior. Earlier this year, investors including Binary Capital's Justin Caldbeck and 500 Startups' Dave McClure both left their firms following stories of alleged mistreatment and harassment of women entrepreneurs.
"I am leaving DFJ to focus on personal matters, including taking legal action against those whose false statements have defamed me," Jurvetson said in a statement that he later tweeted.
Last month an entrepreneur named Keri Kukral posted on Facebook that "women approached by a founding partner of Draper Fisher Jurvetson should be careful" before alleging that the same person had attempted to silence women that might otherwise have spoken out about their experiences. She did not name Jurvetson in her post.

"I was not seeking investment or trying to further my career," Kukral wrote. "My investment rounds have occurred entirely outside of Silicon Valley both before and after this experience. I will not step foot in SV for investment."
Kukral later said on Facebook that she had been contacted by a DFJ attorney who was conducting an internal investigation. Earlier this month she published a letter from an attorney that suggested the firms sexual harassment investigation may have begun prior to her October Facebook post.
Heidi Roizen, an operating partner at DFJ, attempted to cast doubt over Kukral's claims in a blog post from October entitled "The Truth About DFJ."
"In the past week, a single Facebook post also accused DFJ of having a culture that is predatory to women," Roizen wrote. "I don't need an investigation to state with certainty that this is patently wrong."
Roizen did not immediately respond to an email from BuzzFeed News requesting comment.