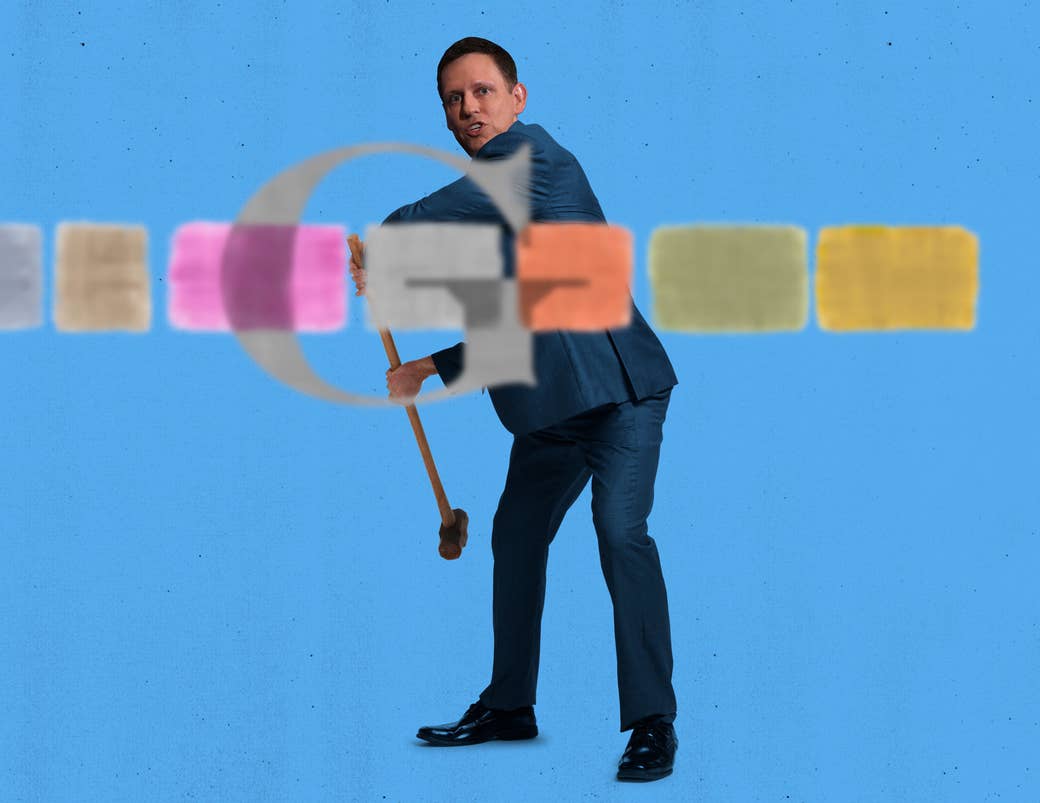 Peter Thiel's campaign to ruin Gawker Media was conceived and orchestrated by a previously unknown associate who served as a middleman, allowing the billionaire to conceal his involvement in the bankrolling of lawsuits that eventually drove the New York media outlet into bankruptcy.
BuzzFeed News has confirmed the identity of that mystery conspirator, known in Thiel's inner circle as "Mr. A," with multiple sources who said that he provided the venture capitalist and Facebook board member with a blueprint to covertly attack Gawker in court. That man, an Oxford-educated Australian citizen named Aron D'Souza, has few known connections to Thiel, but approached him in 2011 with an elaborate proposal to use a legal strategy to wipe out the media organization. That plot ultimately succeeded.
D'Souza's involvement, which has not been previously reported, provides more clarity into how the billionaire technology investor executed a plot that involved paying about $10 million to fund litigation against Gawker, including an invasion of privacy lawsuit brought by former professional wrestler Hulk Hogan. The online news outlet, which published clips of a sex tape featuring Hogan and his friend's wife, lost that case in March 2016, with a Florida jury awarding the plaintiff with a $140 million judgment. Two months later, Forbes reported that Thiel had been secretly funding Hogan's lawsuit, and others, against Gawker Media.
Since 2016, Thiel has sparingly discussed his role in destroying Gawker, sitting for just three public interviews and writing a single New York Times opinion piece. He's left many questions, like those about his exact motivations and how he funded Hogan's case, unanswered.
Thiel declined an interview for this piece through a spokesperson. D'Souza did not return multiple phone calls to his offices, emails, and a LinkedIn message sent by BuzzFeed News.
The revelation of D'Souza's role paints a clearer picture of Thiel's plan to finance litigation against Gawker following its 2007 publication of articles he considered invasive and hurtful. Thiel, however, only proceeded with his plan three years later when he met Mr. A, following a period in which he met with current and former Gawker staffers to understand why he drew the scrutiny of their coverage.
While many believe that Thiel's decision-making was driven largely by the publication of a December 2007 article titled "Peter Thiel is totally gay, people," the situation was more nuanced. The Gawker reporter who wrote that story, Owen Thomas, previously wrote that a Thiel representative "assured me that he had no issue with the post," while Nick Denton, Gawker's founder, said that following the post, the tech investor went "on a broader media charm offensive."
"All I know is that he was meeting off-the-record with Gawker bloggers years after we put on the screen the widely known fact that the Valley investor was gay," Denton told BuzzFeed News. "Before the lawsuits were launched, he wooed. Something changed."
According to two sources, Thiel met with former Gawker editor Choire Sicha in May 2008 at a Midtown Manhattan apartment. Sicha, who declined to comment for this story, was introduced to Thiel by famous New York lawyer Eddie Hayes, who hoped that the former Gawker staffer might help the venture capitalist improve his relationship with the outlet. Sicha suggested that Thiel meet with reporters, and also listened to a plan for Thiel to donate to journalistic causes. In late June, Thiel pledged $250,000 to the Committee to Protect Journalists.
"As a true believer in the critical importance of free speech, I am delighted to support CPJ's fight for the rights of journalists around the world," Thiel was quoted as saying in CPJ's 2008 annual report.
Thiel, however, remained conflicted about Gawker Media. The next spring, he spoke openly about its Silicon Valley–focused publication, Valleywag, which he compared to al-Qaeda in one interview. Following that comment, Thiel met with then–Gawker editor Ryan Tate in August 2009, reportedly quipping at that meeting, "See? I'm willing to negotiate with terrorists."
From 2007 on, Gawker and Valleywag continued to critically cover Thiel and the ups and downs of his businesses, including hedge fund Clarium Capital. Then, in 2011, Thiel met with Aron D'Souza and as Denton said, something changed.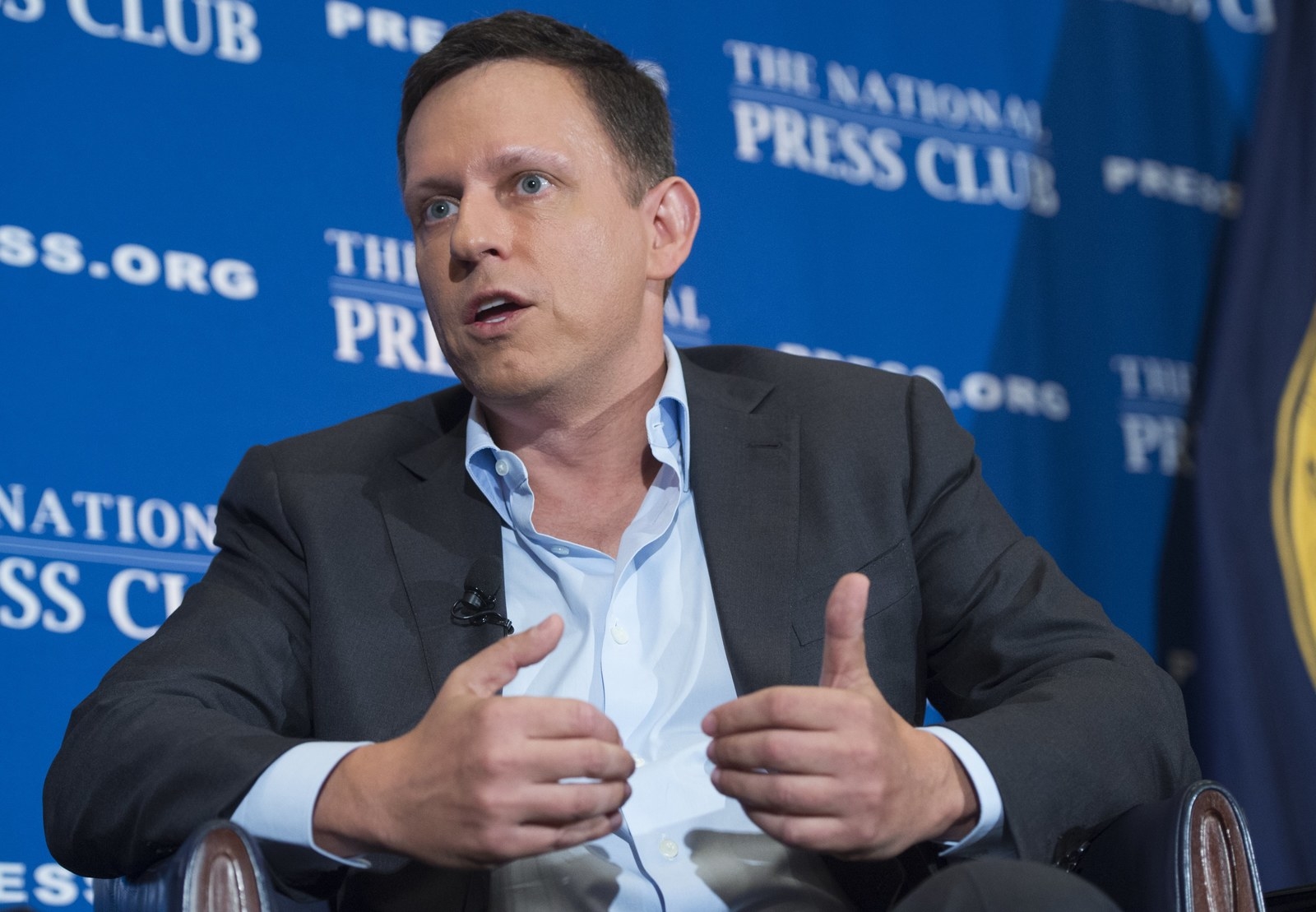 Who Is Mr. A?
It's unclear how D'Souza and Thiel first met, but according to one source, the Australian, who had studied law at Oxford, dined with the Facebook board member in spring 2011. D'Souza was aware of Thiel's public comments likening Valleywag to al-Qaeda, and presented a brazen idea: Pay someone or create a company to hire lawyers to go after Gawker.
Three sources confirmed to BuzzFeed News that Melbourne-based D'Souza, who has few public connections to Thiel, was the mastermind of Thiel's legal strategy. On LinkedIn, D'Souza says he finished his Oxford law studies around 2011, and later went on to found the Australian branch of the Nexus Youth Summit, a Clinton Global Initiative–connected philanthropy organization. He was also the founding editor of a quarterly legal philosophy publication called the Journal Jurisprudence and is an honorary consul of the Republic of Moldova in Australia.
D'Souza's online résumé fails to mention his work with Thiel to covertly attack Gawker. According to one source, he called and met with law firms, asking if they would be willing to take on cases against a large media organization "on behalf of a group of wealthy individuals." (Thiel, the only known funder of Hogan's case, later said in a 2016 interview with the New York Times that he spent about $10 million.)
In his search, D'Souza eventually came across Charles Harder, then a celebrity lawyer for the likes of Sandra Bullock and Cameron Diaz at Los Angeles–based law firm Wolf, Rifkin, Shapiro, Schulman & Rabkin. With a stint at the storied entertainment legal offices of Lavely & Singer and a history of bringing image rights claims on behalf of his clients, Harder seemed like an odd fit. But following Gawker's publication of Hogan's sex tape in October 2012, D'Souza and Harder sprang into action. Harder filed a lawsuit on behalf of the wrestler, whose real name is Terry Bollea, that month, before taking his client with him to a new law firm that he created at the beginning of 2013, Harder Mirell & Abrams.
Forbes previously reported that Harder never had any direct contact with Thiel prior to Hogan's 2016 trial against Gawker in Florida, and a source close to founding partner Doug Mirell told BuzzFeed News that the attorney was unaware that the billionaire was paying Hogan's legal bills until it was reported in May 2016. Mirell did not respond to a request for comment.
Sources said that was possible because D'Souza acted as a middleman. He met semiregularly with Thiel, and then took his payments and instructions to Harder's law firm. One source said they spotted D'Souza at the Beverly Hills office of Harder Mirell & Abrams on at least one occasion in 2016. Thiel apparently did not meet Harder or Hogan until after the trial.
Harder did not return a phone call requesting comment.
Eventually, Harder would take on more cases targeting Gawker. He began meeting former Gawker Media interns in early 2013 to explore a class-action lawsuit for unpaid wages and came to represent two other clients — Shiva Ayyadurai, an MIT-educated entrepreneur who claimed he invented email, and writer Ashley Terrill — in defamation suits against the company over unflattering stories. (Thiel's money was used to fund the intern case, according to sources, though it's unclear if he funded Ayyadurai or Terrill's lawsuits. Ayyadurai has long maintained that he was unaware of any involvement from Thiel.)
Not everyone who Harder pitched became a client. Following Thiel's unmasking as Hogan's funder in spring 2016, sports personality Jason Whitlock, a frequent target of criticism for Deadspin, Gawker Media's sports blog, noted that he met with Hogan's lawyer "at their request." "I passed," he tweeted. "Very happy for Hogan though. I don't have the time."
Hogan's $140 million jury victory in March 2016 served as a milestone for Thiel, Harder, and D'Souza. Thiel celebrated his momentous victory anonymously, at least until Forbes revealed him as Hogan's benefactor in May, while Harder used his newfound fame to attract inbound interest for further lawsuits against Gawker and other news outlets. For D'Souza it marked the bookend of his involvement of a plot that had been five years in the making. By then, according to his LinkedIn profile, he became involved with two businesses from Melbourne including Sargon Capital, a financial management company.
In late 2016, a pitch deck circulated among potential investors and first reported by the Australian Financial Review, claimed that Sargon, which D'Souza cofounded, had secured an AUD $45 million commitment from a Silicon Valley luminary. That luminary? Peter Thiel.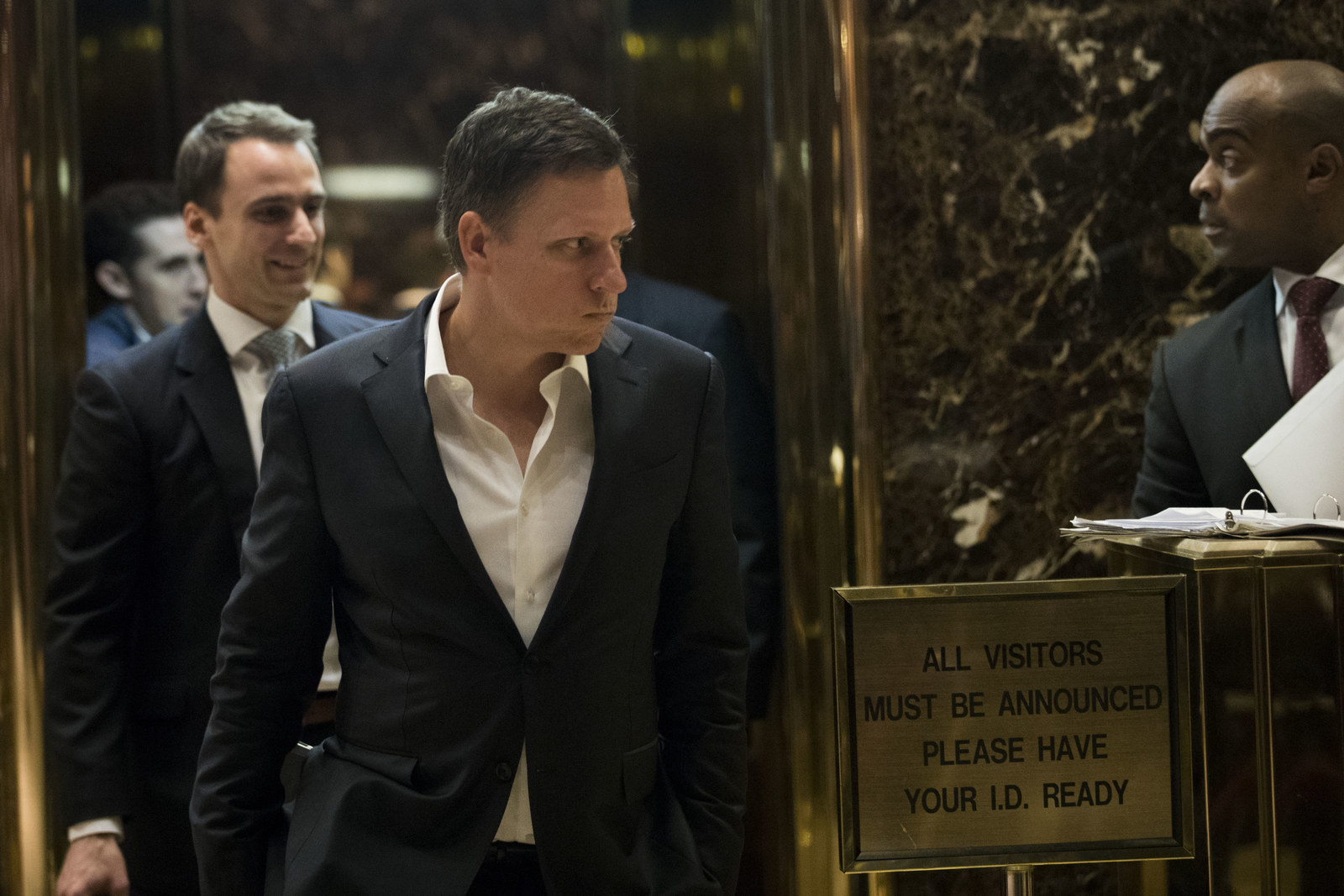 Thiel, Trump, And Tortious Interference
Thiel does not seem to have followed through on that commitment to D'Souza's Sargon Capital. Regulatory filings found by AFR noted that a private equity firm run by D'Souza's business partner, Phillip Kingston, purchased back Thiel's stake in Sargon, while Matt Danzeisen, a Thiel Capital partner who recently married the billionaire, stepped off the company's board in February 2017.
A spokesperson for Thiel declined to comment on any of his current business or personal connections with D'Souza.
By the time he was revealed as Hogan's benefactor in May 2016, Thiel had moved on to bigger things. He was by then a high-profile supporter of Republican presidential candidate Donald Trump and gave a speech on his behalf at July's Republican National Convention in Cleveland.
These days, it's less clear on where Thiel stands on Trump. Last August, BuzzFeed News reported that he was hedging his views on the president in private conversations with friends and associates, and in May was heard calling the administration "incompetent." He last appeared publicly with the president at a June meeting at the White House, two months prior to the publication of that report.
"The night he won the election, I said President Trump would face an awesomely difficult task," Thiel said in a statement to BuzzFeed News at the time. "I support President Trump in his ongoing fight to achieve it."
Whatever his stance on the president, Thiel has become a conservative torchbearer in the culture war that defines the current state of American society and politics. Earlier this month, the Wall Street Journal reported that Thiel was leaving Silicon Valley, because of its supposed lack of ideological diversity, to move to Los Angeles. Two sources close to Thiel said that he had long been considering a move out of Silicon Valley, where he believes there are few good investments left to be made. BuzzFeed News reported last month that Thiel is exploring the possibility of creating a conservative television network.
"Americans who once thought of Silicon Valley as a jewel of U.S. innovation are likely to turn against these companies if they see them as relentless political enemies," lectured the Journal's editorial board in a follow-up to the article.
As Thiel kicks around ideas for a new media venture, he still must contend with the ghost of the one he destroyed. After declaring for bankruptcy and selling off most of its sites to Univision in late 2016, the Gawker estate, led by bankruptcy plan administrator Will Holden, continues to threaten possible legal action against Thiel and hopes to begin discovery to examine the billionaire's motivations for secretly funding his legal war. If that discovery process, whose merits are currently being debated in a New York bankruptcy court, unearths anything of meaning, the estate may have grounds to sue Thiel on the grounds of tortious interference, the use of legal means to purposely disrupt a business.
To head that off, Thiel bid for the remaining Gawker assets — including the flagship domain Gawker.com, its archive, and outstanding legal claims, like those against himself — though Holden has made it known that he may block any sale to Thiel, no matter how much the venture capitalist is willing to bid. Holden declined to comment.
Harder will also have to submit to that discovery process if it occurs, though the Hollywood lawyer has largely moved on from his Gawker cases. Since winning the Hogan case, Harder has come to represent a who's who of right-wing political figures including Melania Trump, Roger Ailes, Jared Kushner, and President Trump. Harder also served as one of Harvey Weinstein's attorneys amid allegations of sexual misconduct, though he later dropped the disgraced mogul as a client.
While that clientele led to an expanding business for Harder with offices now in New York and the nation's capital, not everyone at his firm was happy. "I found myself increasingly uncomfortable with the docket of matters we were handling," founding partner Mirell told the Hollywood Reporter earlier this month upon announcing his departure. "They seemed irreconcilable with my core commitment to the defense of the First Amendment."
Harder has since changed his firm's name to Harder LLP.
"Following the Hulk Hogan case, the firm focused its practice more and more on reputation issues that entailed adversity to major media companies," Mirell told THR. "I had spent much of my career defending media companies."
That may be true. But in the case of Gawker Media, Mirell helped Harder, Thiel, and D'Souza destroy one. ●