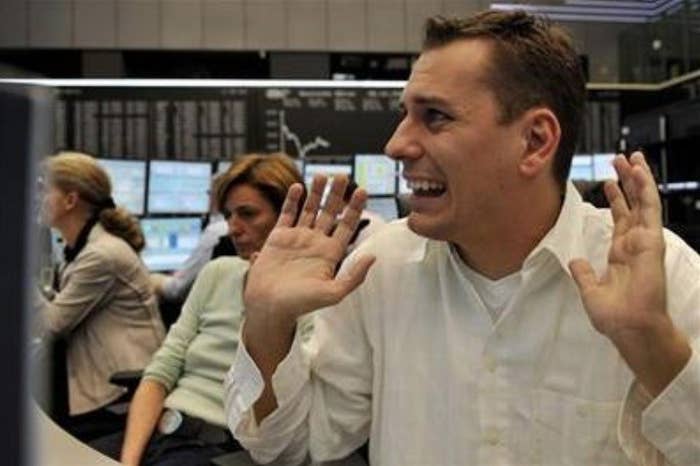 Technology stocks took a heavy blow as part of a larger market sell-off on Wednesday, dragged down by concerns about higher interest rates and a looming trade war with China. The Dow Jones Industrial Average plunged 830 points, its largest drop since February. Meanwhile, the S&P 500 fell to its lowest point in three months.
President Donald Trump has already been briefed on the sell-off, according to multiple reports, with one senior White House official telling CNBC, "This is a bull market correction. It's probably healthy. This will pass and the US economy remains strong."
Tech stocks, which had seen significant gains throughout 2018, were among the stocks that suffered the most damage. Amazon, up more than 50% since the start of the year, fell 6%, while Netflix, closed the day down 8.4%. Payments company Square, which tanked 10.1% during day trading on Wednesday, fell another 11% in after-hours trading after announcing that its CFO, Sarah Friar, was departing to become chief executive at neighborhood social networking firm Nextdoor.
Apple, whose stock has increased nearly 40% since late April, also fell 4.6% on concerns about trade tensions between China and the US. Last week Vice President Mike Pence gave a scathing speech warning that the US "will not stand down" to suspected interference in American politics, while Bloomberg Businessweek published a widely debated story about Chinese state actors embedding technology on microchips to extract trade secrets from American companies, including Apple and Amazon.

After a long period of rising markets and shrinking unemployment in the US, investors are worried about a trade war with China and that rising interest rates — which make borrowing more expensive — will slow down the economy and hit company profits. The Federal Reserve has raised rates eight times in the last three years and indicated more increases will come.
Earlier this week, the International Monetary Fund cut its forecast for global growth due to trade tensions and slowdowns in emerging markets.
Venessa Wong contributed reporting to this story.