BuzzFeed teamed up with Pornhub to take a look at who watches the most porn, red states or blue states.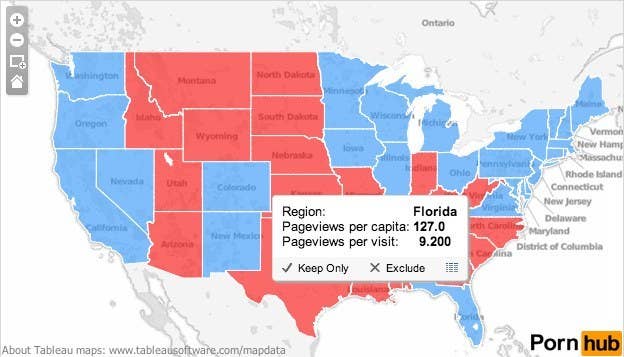 Pornhub's data team split the country into red and blue states—based on the 2012 election—and then took the total number of pages viewed per state and divided that by the population.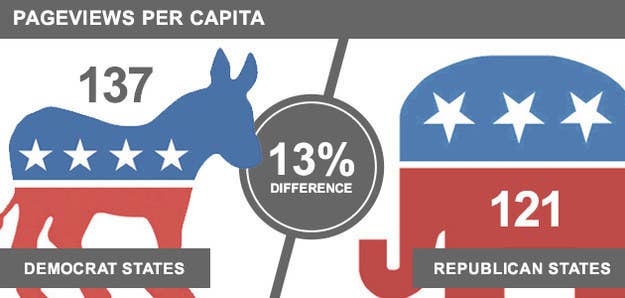 The red state of Kansas, interestingly enough, leads the country in porn consumption, but red states on average are consuming less pornography.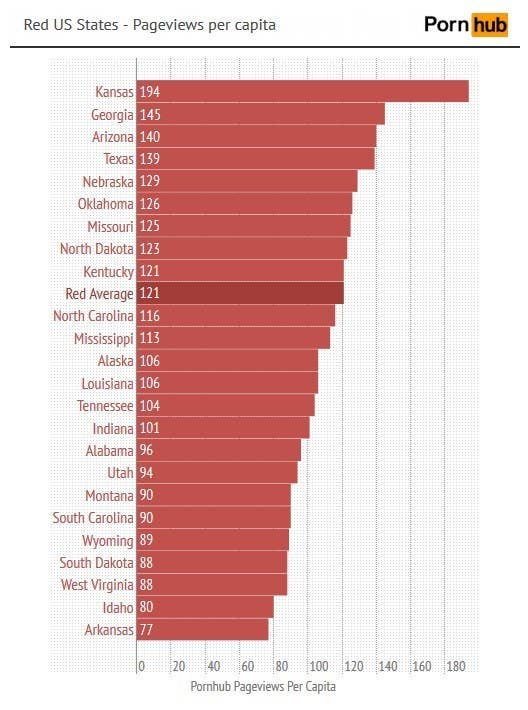 Of the 10 states with the most pageviews per capita, only two of those are red states. On the flip side, only two of the 10 states with the least porn viewed are blue states.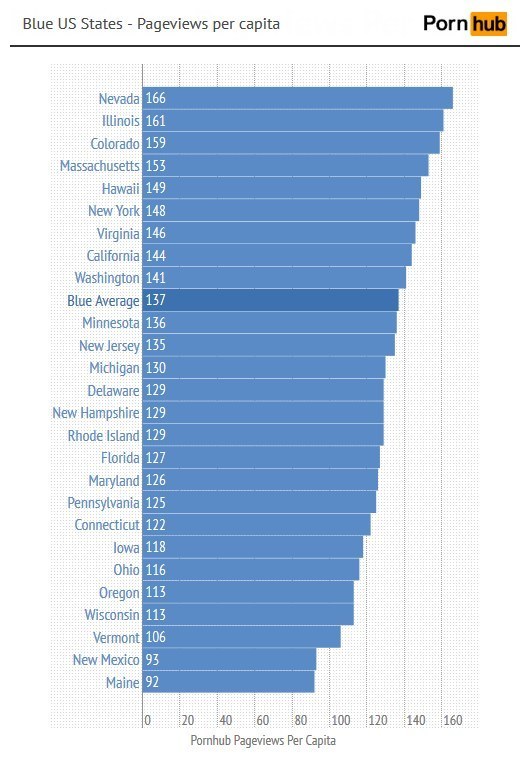 Perhaps weirdest of all, Pornhub's data team discovered that if you used their data as a predictor of how states voted…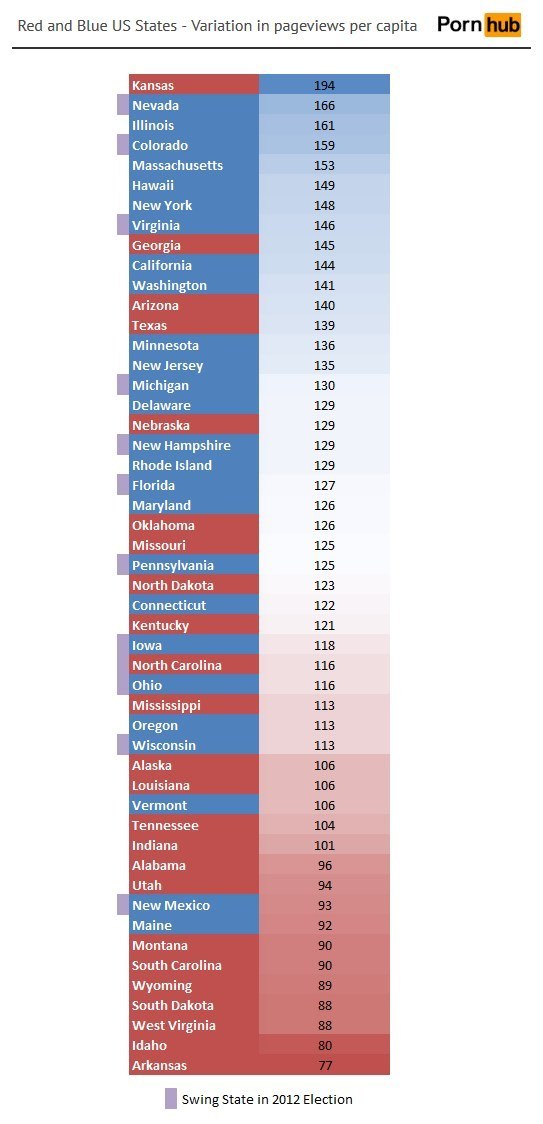 They could have called the 2012 election with 70% accuracy. Which is impressive, considering what we're talking about.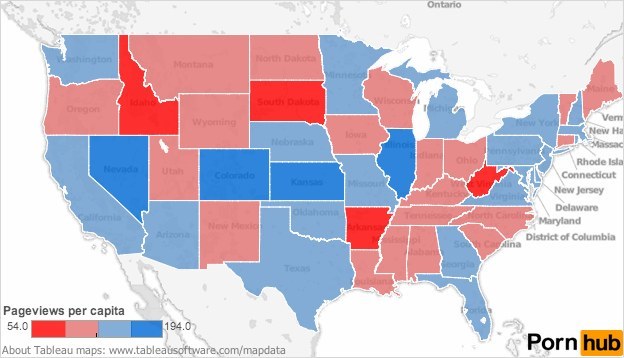 So just keep all that in mind during the next election I guess...