So, in Japan, Valentine's Day is a little different. The women give men gifts. Also, in terms of crazy stuff you can buy, they definitely have America beat. For instance...
You can buy a romantic heart made of sea urchin.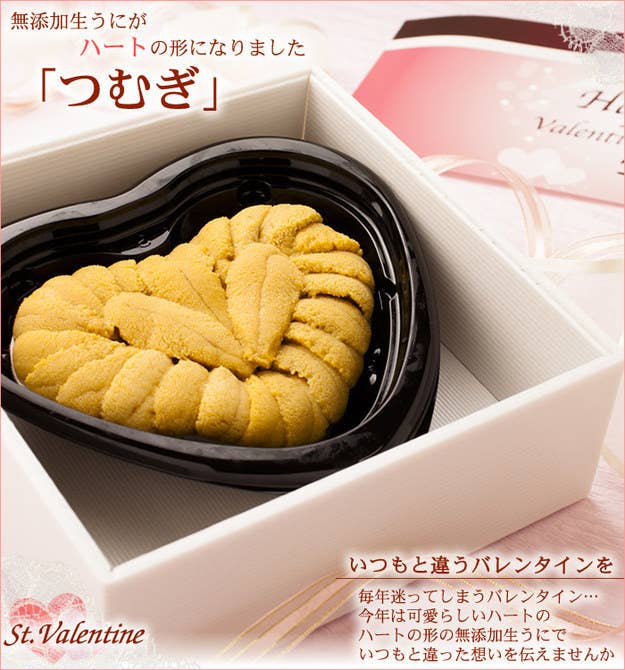 Fish eggs are optional.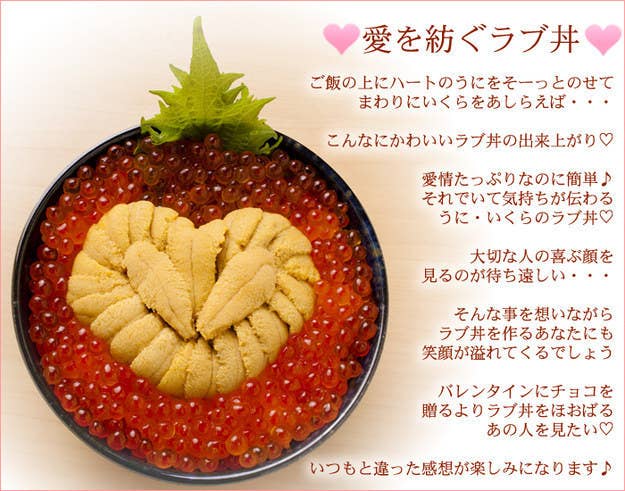 Sea urchin not your style? Try some heart-shaped salmon roe.
You can get heart-shaped regular salmon too.
In terms of chocolates, things get even crazier. You can get chocolate-filled croquettes.
Chocolate-covered ramen.
There's a place that does chocolate ramen with meat, too.
There's chocolate-covered Japanese curry, too...
Looking for something classier? How about chocolate-covered steak.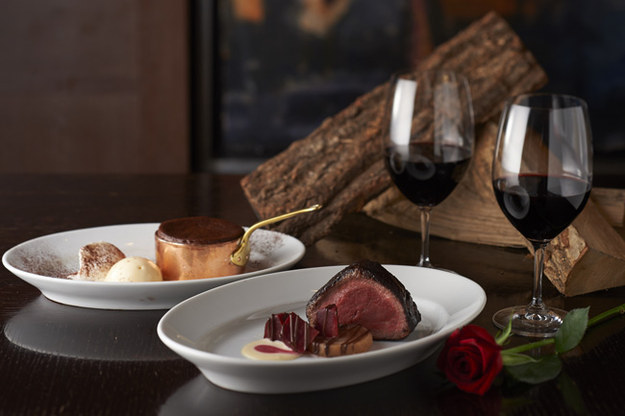 There's also a pop-shop in Tokyo doing chocolate-covered takoyaki. Takoyaki are octopus balls, by the way. 🐙🐙🐙
But if all of that is too boring for you, there is a Tokyo department store currently letting couples come and mine for sweets at a chocolate mountain.
Oh, and bonus, this is a more of a DIY project, but a Japanese blogger made chocolate-covered KFC and it looks absolutely horrific.
💖💖💖 Never stop being you, Japan! 💖💖💖