This Photo Of Tiny Kid Reporters Interviewing President Obama Is The Cutest Thing In The Whole World
Oh my God, he's wearing a little reporter hat.
This adorable photo was snapped at the Kid's State Dinner on Tuesday. The dinner gathered together 54 children and their parents to eat with the president and first lady.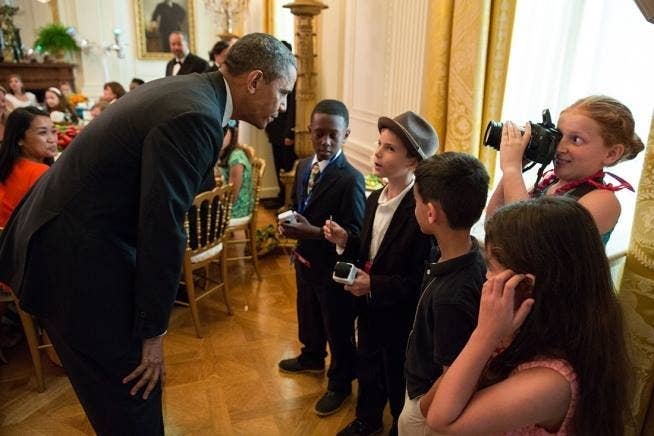 Frankly, we need more kid sleuths like these to ask the tough questions.