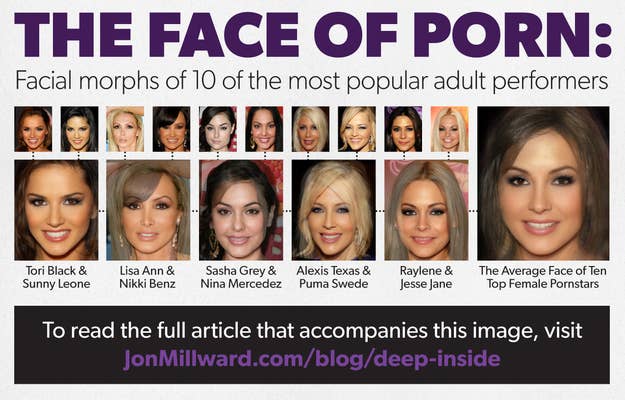 Writer Jon Millward has compiled perhaps the most exhaustive statistical study on what makes up the "average" porn star.
"Deep Inside: A Study of 10,000 Porn Stars and Their Careers" sheds light on what makes up the people who work in the porn industry. Over the last six months, Millward dug through the Internet Adult Film Database, which is basically IMDB for porn, and compiled the data into shockingly comprehensive infographics.
Above is a face morph that takes the most popular adult film stars and averages out their faces in what could be called the statistically most common porn star — which certainly goes against the popular notion of the blonde, big-boobed, blue-eyed face of pornography.
The study uses 10,000 porn stars as a sample size for much of it, but while compiling physical details, such as skin tone or skin color, Millward took from almost 31,500 adult actors.
Here you have the top 10 first and last names for both male and female pornographic actors.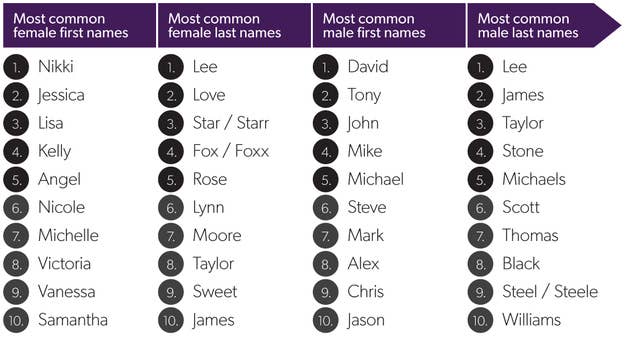 Hair color broken down shows that over 60% of porn features non-blonde actors.

Also going against popular notions, films predominately showcase butts and not boobs.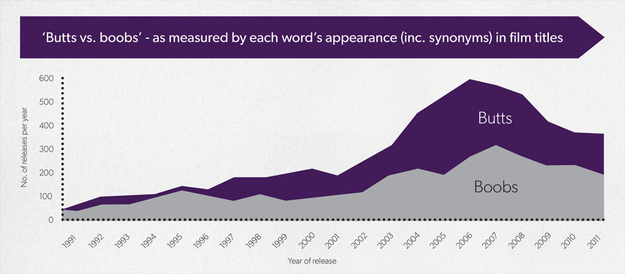 Interestingly, anal sex and facials (ejaculating on someone's face) are the sex acts most commonly performed at least once in an actress's life.

The top three types of pornographic roles for women are "teen," "MILF," and "wife."

And lastly, we have the top 10 states and countries that produce porn stars — California, Florida, and Texas being the top three states for the export of adult film stars.