This Mysterious Hero Saved An Elderly Man From A Burning Building
The search is on to identify the do-gooder.
Roberta Denise Francis is heard yelling to passersby on the street that her father, 73-year-old Robert Wells, was still inside the inferno.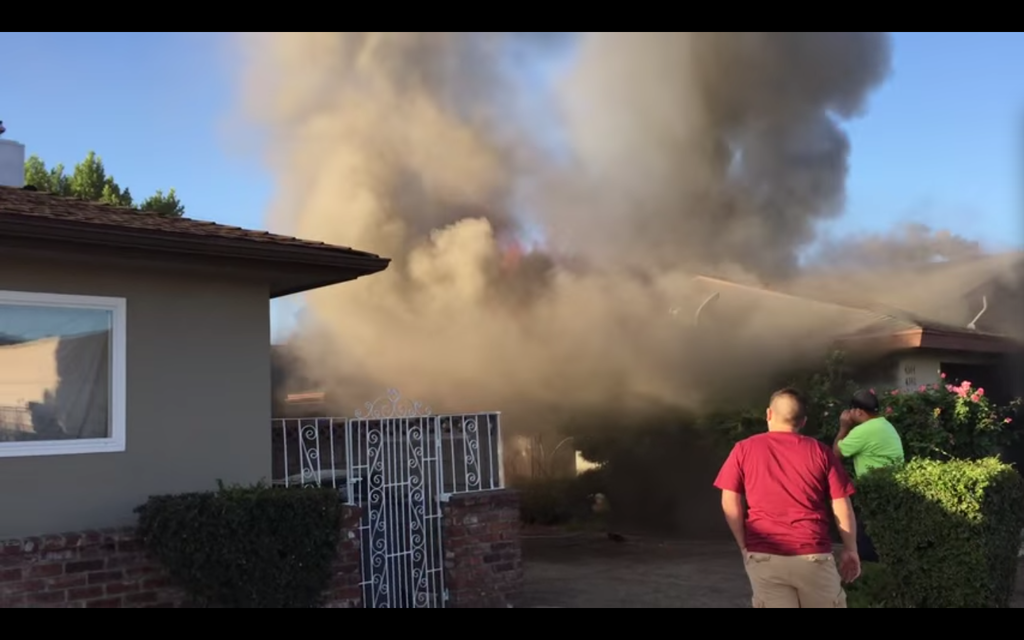 A few seconds later, a man in a blue Dodgers hat carries Wells from the building.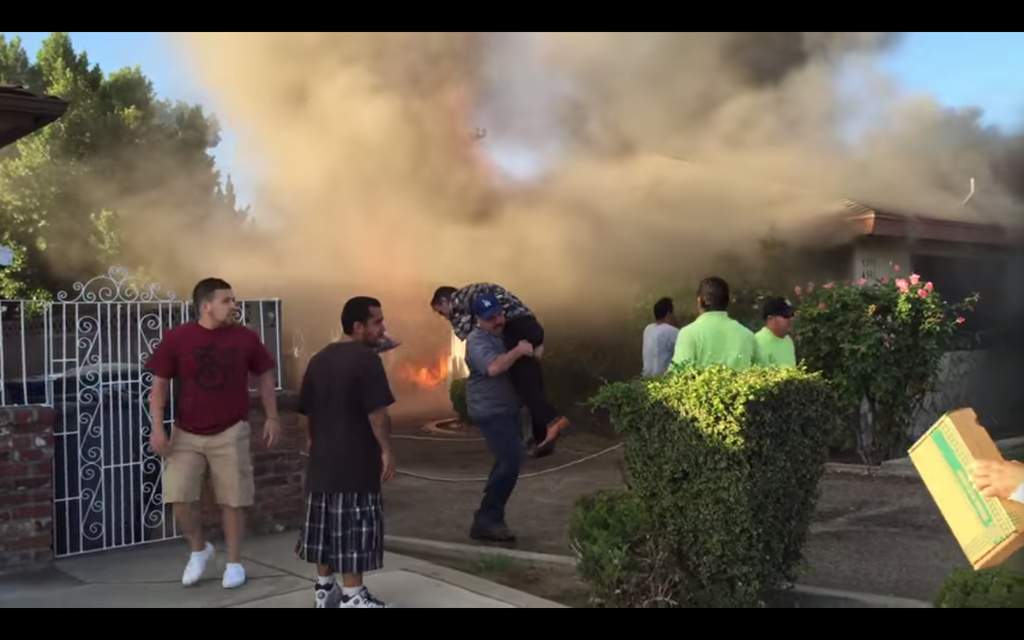 The hero delivered Wells to his daughter on the sidewalk, then disappears without anyone getting his name.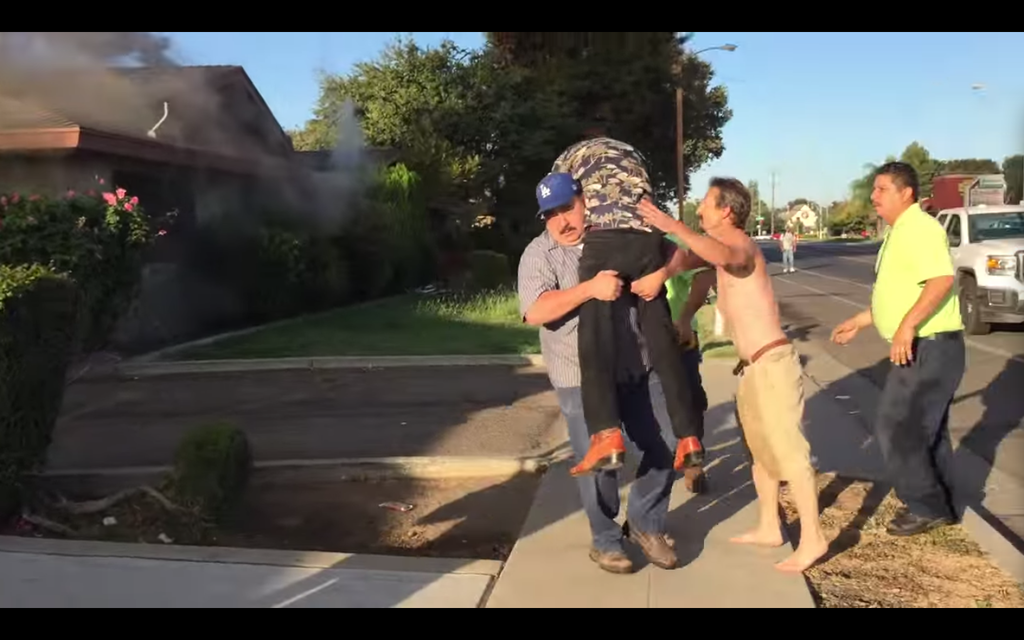 Francis told reporters that she was unable to help her father because she was saving her infant grandson from the house. "Getting him out alive was the number one thing that I had to deal with," she said.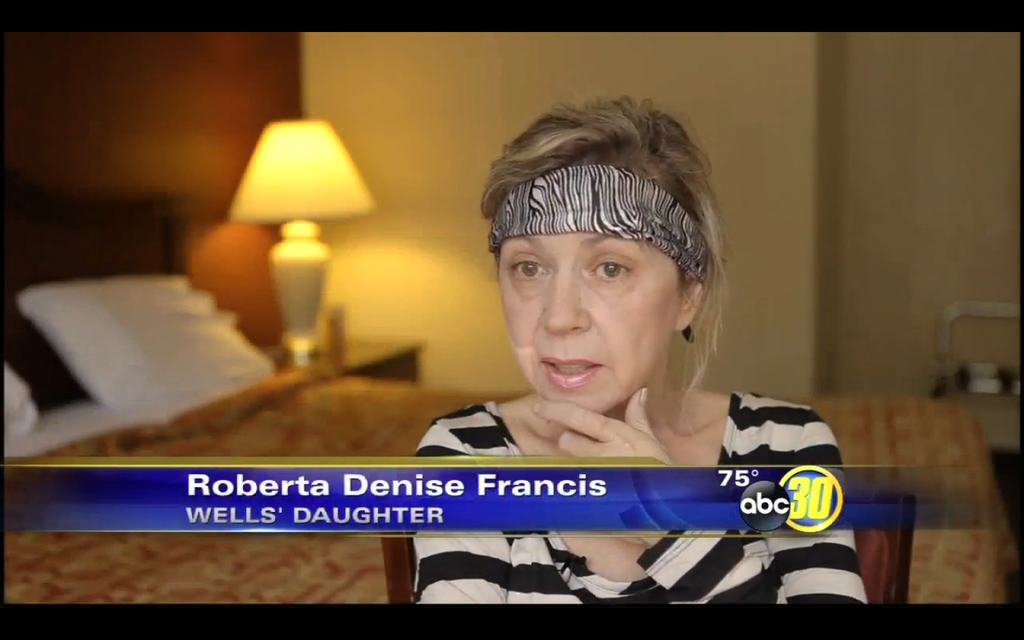 Wells remained trapped in the house, hooked up to his oxygen tank, until the stranger carried him out.
"Thank you from the bottom of my heart, that I made it out," Wells said.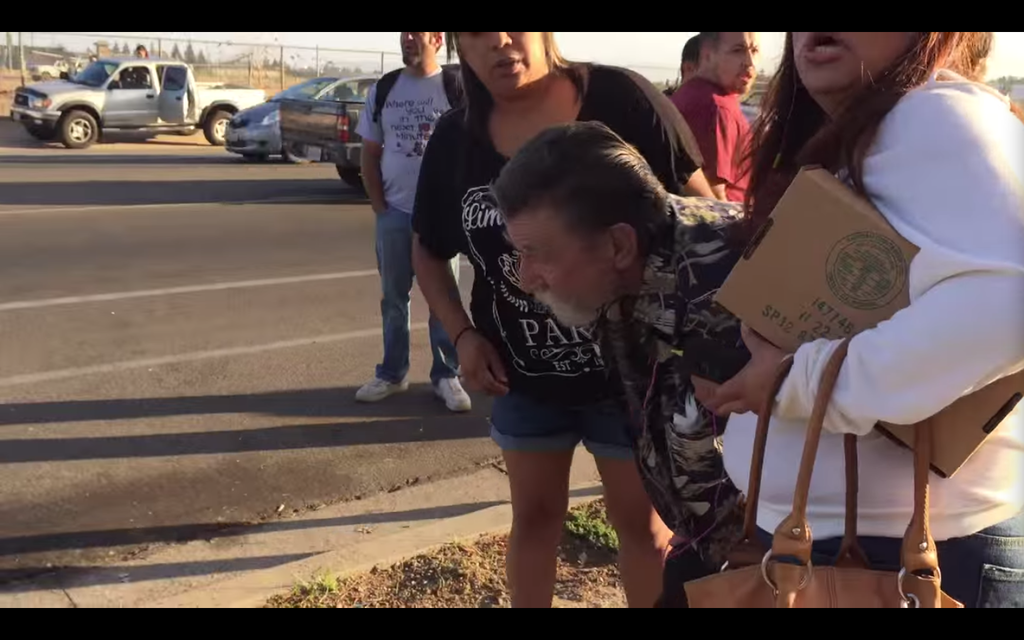 Emergency crews arrived shortly after and got the fire under control. And now, internet sleuths are working to identify the mystery man.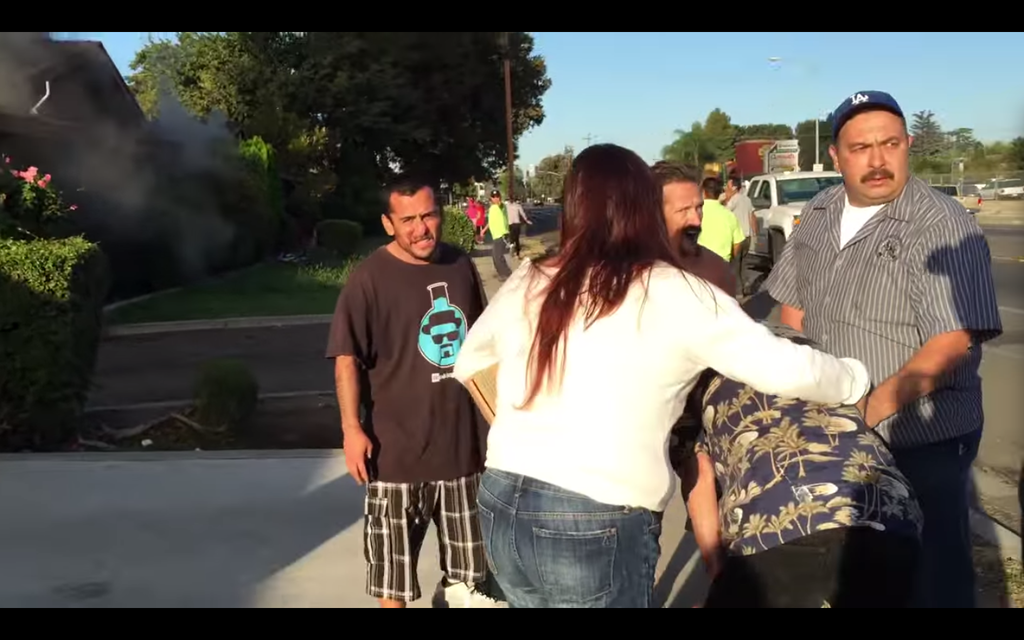 Not all heroes wear capes, some have a cool mustache and a Dodgers hat.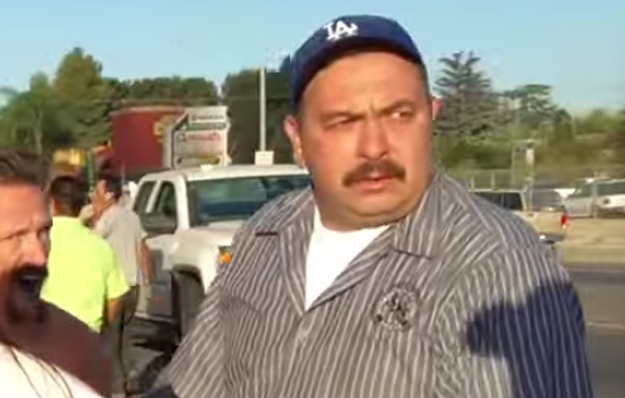 The mysterious hero has been found! His name is Tom Artiaga and he's a truck driver. He told CBS that he was just passing by on his way to work when he heard cries for help. CBS organized a reunion for Wells and Artiaga on Monday night.