Sorry, But This Video Of Fred Phelps' Son Being Attacked By A Fat Naked Man Is Fake
What's even weirder is that it was actually a publicity stunt to advertise a live crucifixion.
This is the original 14-minute video, an interview with a man claiming to be David Phelps, son of Westboro Baptist Church founder Fred Phelps. It should be noted that Fred Phelps has no son named David Phelps.
The video gained an awful lot of attention because at the end, the fake David Phelps is attacked by a massively fat naked guy.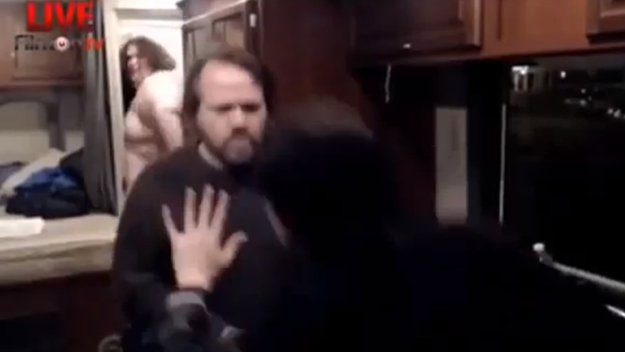 The fat guy is known as "Billy the Fridge," by the way.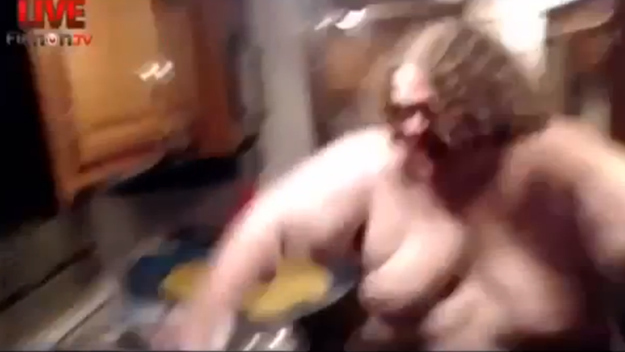 The faux-Phelps obviously freaks out and runs out of the trailer.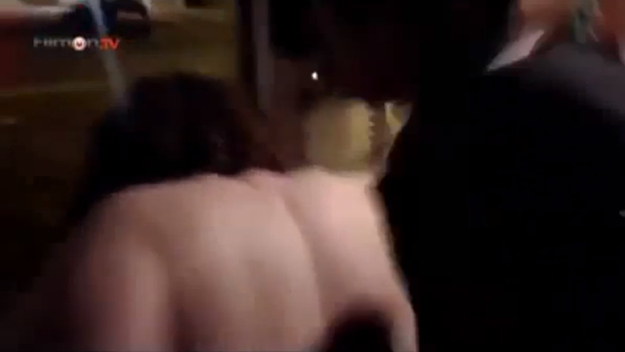 The Daily Mail covered the bizarre video Thursday night, and it quickly gained a lot attention. Including a Westboro Baptist-associated Twitter account: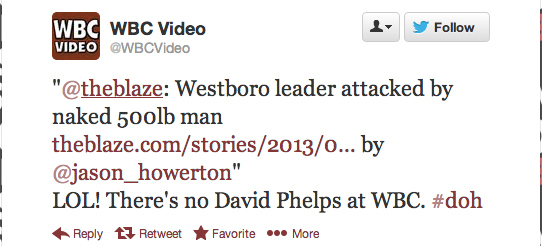 Turns out the whole thing was actually a publicity stunt for a live Easter Crucifixion which is being streamed on Battle Cam.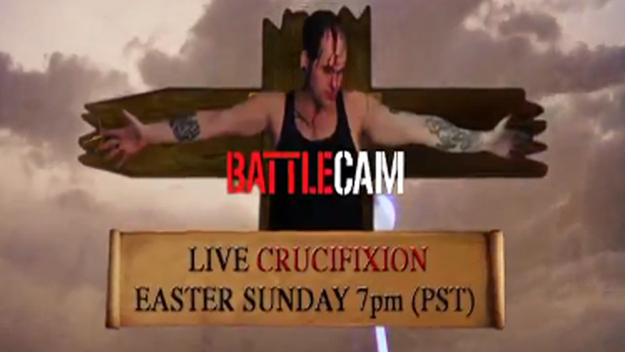 According to the press release, it's "America's first public crucifixion."
The controversial crucifixion will be captured live from the BattleCam.com website and broadcast live on KILM in Los Angeles The uncensored globally distributed internet feed will be available exclusively in FilmOn.TV

Robert Garrison aka Mr. Eyelidz is a 30 year old self-confessed sado-masochist from Florida and a devout member of the anti-social networking site BattleCam.com.

Mr. Garrison will be nailed to a giant wooden cross with 12 inch iron nails whilst being broadcast on live television, in Los Angeles this coming Easter Sunday March 31st at 7.00 PM.