Someone Made A Twenty-Foot Dinosaur Sculpture Out Of Balloons
"Dr. Grant, my dear Dr. Sattler... Welcome to Elastic Park."
Balloon artist Larry Moss teamed up with a group of volunteers and school children to build a massive acrocanthosaurus.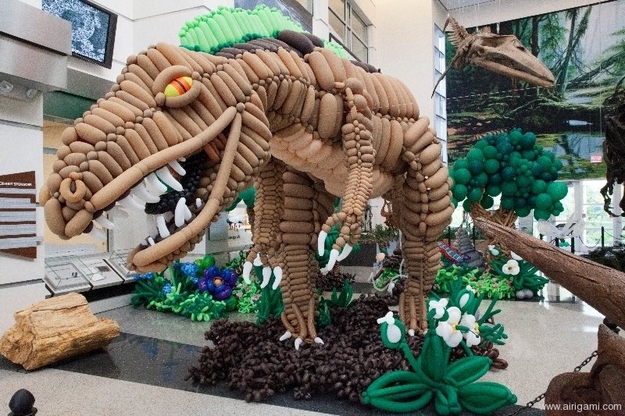 Larry Moss is part of Airigami, a studio of balloon artists based out of Rochester, NY.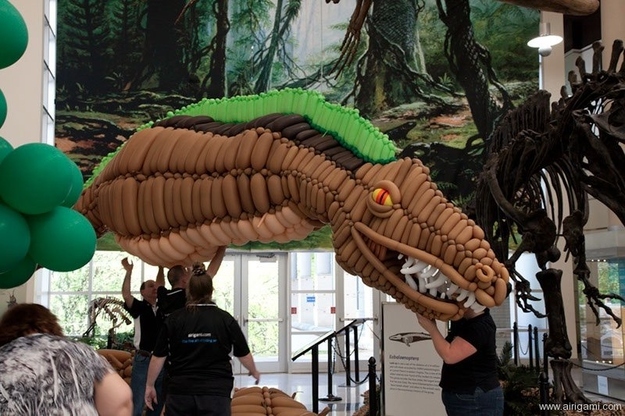 If you're not familiar with an acrocanthosaurus, it was a dinosaur that lived during the early Cretaceous period (about 146 million years ago).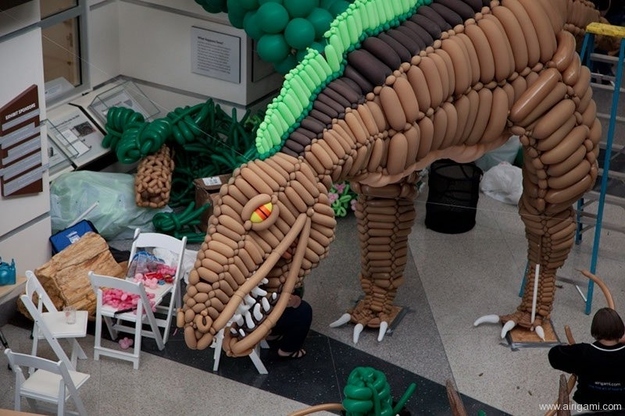 The 20-foot behemoth was built using a real skeleton of the dinosaur as a guide.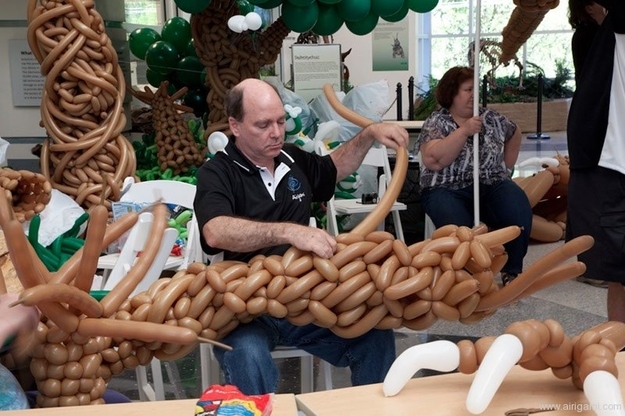 It took the group four days to finish.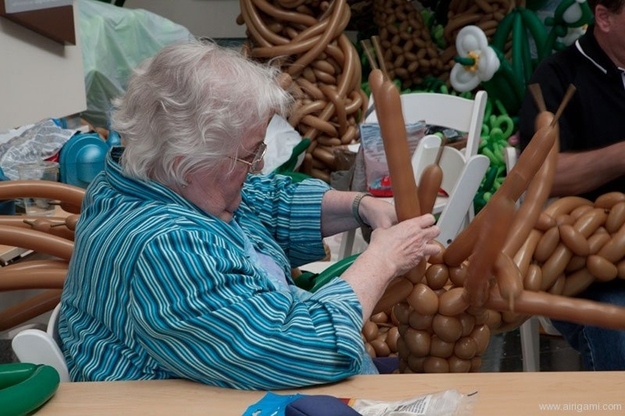 School kids from local kindergarten and first grade classes came by to learn how to twist balloons.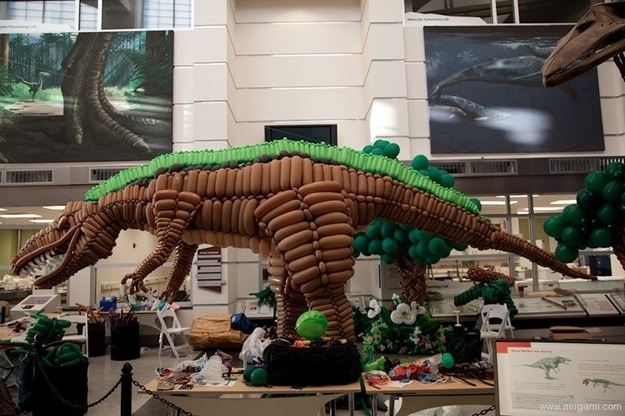 For a lot of the kids involved, helping build this massive balloon dinosaur was the first time they had ever twisted a balloon.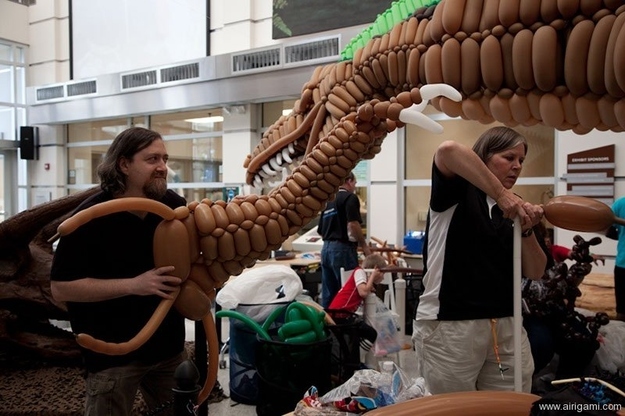 The acrocanthosaurus is currently residing in the Virginia Museum Of Natural History.