Soldier Receives Incredible Double Arm Transplant
Army Sgt. Brendan Marrocco lost all four limbs in an explosion while serving in Iraq. After a 13-hour surgery, he's currently working through physical therapy with a brand-new pair of arms.
Army Sgt. Brendan Marrocco, a 26-year-old from Staten Island, New York, lost four limbs in an explosion while serving overseas.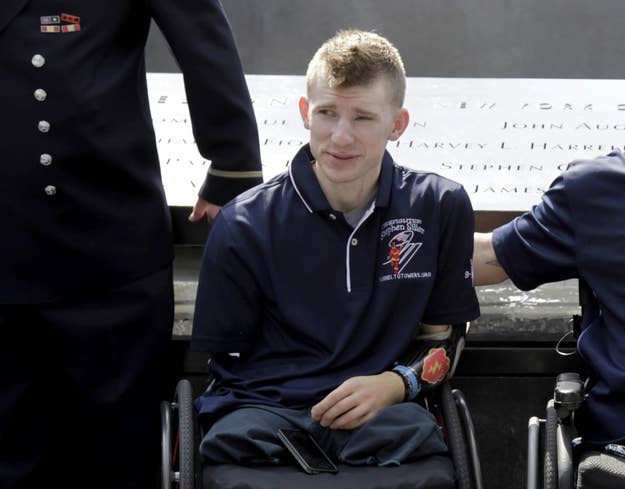 These photos were taken in July before the surgery, with Brendan sporting a prosthetic arm.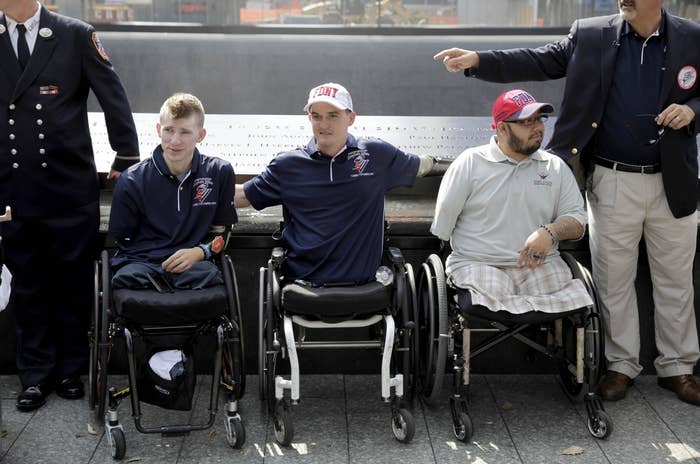 Brendan found out late last year he would be eligible for a complex marathon surgery at Johns Hopkins Hospital in Baltimore.

On Dec. 18, Brendan underwent a 13-hour double-arm transplant, only the seventh such procedure in U.S. history.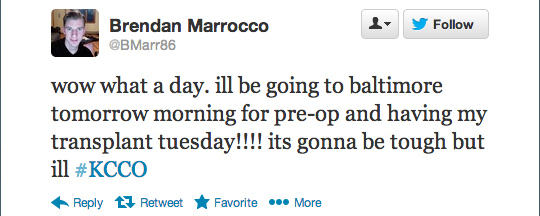 Brendan documented the long and arduous process on Instagram: "About a week after surgery. Was very swollen. Badass #scars"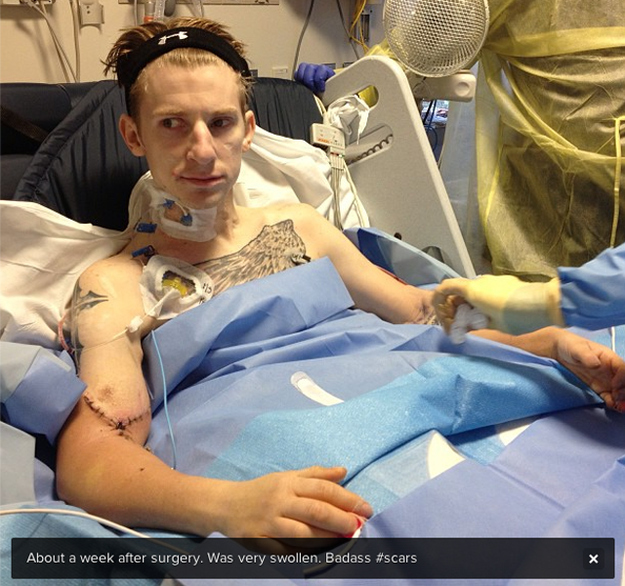 There have only been 60 patients around the world who have received arm transplants.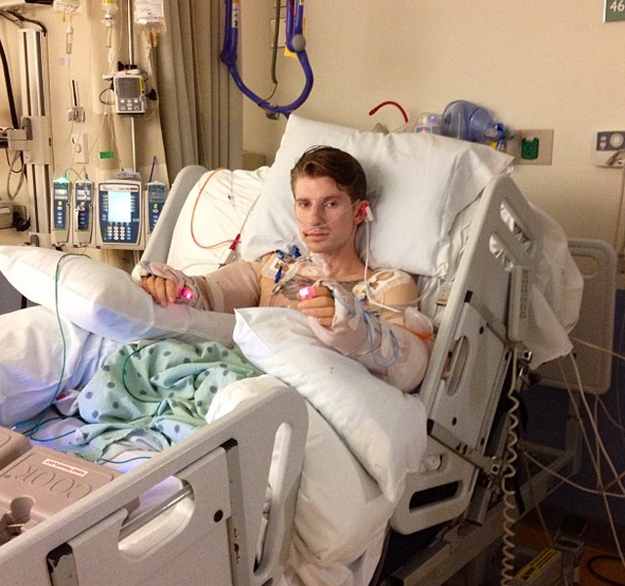 Something Brendan no doubt appreciates, as evidenced by this tweet from earlier in January.